Over the weekend, Chicago Tribune baseball "expert" Maude wrote that he thought the Cubs had a realistic chance at being the team the San Diego Padres trade Jake Peavy to.  Maude, however, opined that the deal would also include a swap of first basemen, with the Cubs trading an older, more expensive guy (Derrek Lee) to the Padres for Adrian Gonzalez.  Sure, why wouldn't the Padres want to deal their best pitcher and hitter int he same trade?  Seems shrewd.
Today, Barry Rozner takes a break from taking breaks (and writing about hockey) to write "Peavy?  Cubs?  Don't laugh just yet." Barry, we laugh at funny things, not dumb things.  But, tell you what, give it a shot.
But if your idea is even dumber than Maude's, well, you'll just have to wallow in your shame.
Imagine a world where the Cubs throw out a rotation of Ryan Dempster, Carlos Zambrano, Rich Harden, Ted Lilly and – Jake Peavy.
Is he the fifth starter on that team?  Wow, he must be hurt.  No wonder Hendry traded for him.
Peavy to the Cubs is not merely the stale waft of cigar smoke and backroom gossip.

The Padres called, the Cubs said they're interested, and it's a possibility.

According to a West Coast source, the Cubs are the Padres' best option for a trade partner if for no other reason than they're not the Dodgers, who are Peavy's first choice, and they're not the Braves, who at this point are saying they won't deal their best prospects.
Gossip has a waft?  Does it smell like Jagermeister?
Who do you suppose is more reliable, the nitwit with the Tribune who e-mailed me about Jeremy Hermida or Rozner's "West Coast source?"  Because while I don't know if my source is legit, I do know that Rozner's is.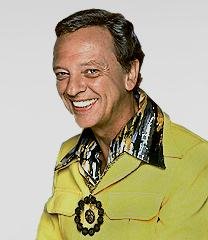 However, unlike the Dodgers or the Braves, the Cubs don't have the young pitching the Padres want in return, so GM Jim Hendry will have to be creative, something he has shown a propensity for in these situations.
So other than the fact the Cubs don't have what the Padres want, they're in good shape?  I love this rumor, Barry, you're really making me believe.
At the same time, Dempster's a free agent, and as much as the Cubs and Dempster have both said they expect this to be a quick negotiation, if Dempster's agent is worth a spit he's telling Dempster to file for free agency after the World Series and test the waters.

After all, this will be Dempster's last shot at a really big payday and the best way to make the Cubs pay is to shop their offer and force them to increase their bid.

In the meantime, if Hendry is able to secure Peavy, it's strong insurance against losing Dempster and removes any leverage Dempster may have in negotiations.
Yes, I love it.  Let's scare Ryan Dempster into signing for less because the Cubs have traded for a much better pitcher than him!  So it's a leverage deal!  That takes the pressure off.
Anyway, what's the plan?  Do tell.
Well, it will require removing some salary, and it starts with Jason Marquis and his $9.9 million contract for 2009.

The Padres don't want him because they're cutting payroll, but this is where the three-team deal comes in, something Hendry also has been able to maneuver in the past.
So this scenario of yours requires a team to pay Jason Marquis almost $10 million next season?  Who the hell are the Cubs going to trade him to, the Knicks?
Thanks Barry.  Nice try.  How about running a hilarious Kaseberg 'joke' or a Seinfeld reference and calling it a day?
What, you're still going?
The Cubs can first send a package of, say for the sake of argument, Felix Pie and Sean Marshall to San Diego. It gives the Padres someone to patrol that huge outfield and an inexpensive, left-handed starter.
What?  You're sending a fourth outfielder and a fifth starter to the Padres for last year's Cy Young winner?  Are you sure that isn't too much?  Have them throw in a McDonald's franchise or six.
Then, the Cubs find a team like the Reds, Rangers or Rockies, or any club that can't attract free agents but has some prospects, and the Cubs send them Marquis and maybe a Kevin Hart type, a starter or two that third club can immediately add to its staff.

That team turns around and sends the Padres a couple or three top prospects close to reaching the majors, and you've got the framework for a deal.
So Barry, all the Cubs have to do is find a tea that will give "a couple or three top prospects close to reaching the majors" and trade them Kevin Hart and Jason Marquis and the trade goes down?  Hot damn, print up the Peavy jersey t-shirts!
Gee you're dumb.
The Cubs wouldn't want to see Peavy wind up in St. Louis or Houston, or even Los Angeles, and Peavy wants to stay in the National League.

There'd also be no better way to energize a depressed fan base after another shocking first-round exit than to add a pitcher of this magnitude.
Right, the reason the Cubs should trade for Jake Peavy is to keep him away from other teams, not because he's really good.
And as for making a trade to "energize a depressed fan base?"  Fuck that.  Jim Hendry's job is to make the team better, not to cheer up the fans.  Apparently, the only way to cheer up the fan base is to trade for Kevin Millar, and that's not the kind of cheering up that's good for anybody.
On the surface, it seems somewhat unlikely that the Cubs can pull this off, but when you dig down and think it through, the Cubs might wind up being the best option for both Peavy and the Padres.

Go ahead and laugh if you like, because it would take some luck and creativity, but Jake Peavy to the Cubs is on the table.
This is just dumb.  I mean, really, really dumb.
Could the Cubs trade for Jake Peavy?  Maybe.  But if it happens, it sure isn't going to be for Felix Pie, Sean Marshall, Kevin Hart and Jason Marquis.
Thanks for nothin', Roz.