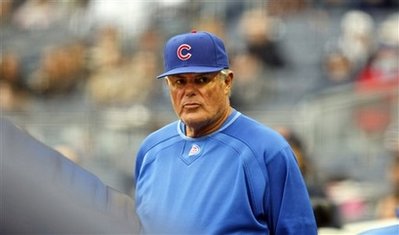 Last summer we watched what we figured was the best Cubs team of our lifetimes.  They could pitch, they could hit and they could actually field the baseball (well, not Theriot, but…).  They won 97 games.  They blew away the NL Central (which, everyone says is a bad division, but of the six NL teams to win 86 games or more, four of them were in the Central).  They clinched the division so early that Casey McGehee got plenty of time to prove he's a terrible baseball player, no matter what Phildo Rogers says.
And then, the playoffs started, Ryan Dempster shit the bed with seven walks (SEVEN!) in game one, the defense curled up into the fetal position in game two and the hitters never hit.  Three games and out to the lowly 84-win Dodgers and now we don't look back on last year so fondly.
The team returns for 2009 largely in tact.  I know that there are seven new players on the roster, but instead of looking at the new guys, look at the returners.
The infield, including the catcher is back in tact.  The outfield features one new starter (Milton Bradley) and a new useless guy for the bench (Joey Gathright).
All five starting pitchers started games for the Cubs last year and the most important part of the bullpen (Carlos Marmol) is back.  Oh, and the least important part of the bullpen (Neal Cotts) is, too.
All of the coaches are back including manager Lou Piniella.  Even the announcers are back, except for Cory Provus who was replaced by (if his debut this weekend is to be believed) somebody actually worse than he was (Judd Sirott.)
Two notable players are gone.  In both cases their value is overstated because of their personality.
Mark DeRosa is a nice baseball player.  He can play a lot of positions, he's a solid hitter and he can grow a beard on demand.  The fact is he is a utlity player who in his mid-30s has outgrown his role.  He'll be back to it in no time.
Kerry Wood is a guy we all have a great fondness for.  It was great to see him earn and deserve to keep, the closer's role last year.  But it was time for Kerry to suffer his career ending injury someplace else.  You've all heard of the world famous Cleveland Clinic, right?  Kerry will be in good hands with the Indians.
The season starts for real Monday in Houston.  At night.  Holy crap, can the Astros ever get anything right?  It's called Opening Day, not Opening Dusk.  When this shitbox abomination of a baseball team loses 95 games this year, it can all be traced back to them being too dumb to have opening day during the day.
Chances are you aren't new around here, but if you are, I've got a few handy tips about how to get your information about the Cubs during the season.
There are exactly two newspaper writers to believe.  Our good friend Paul Sullivan at the Tribune and our good friend Bruce Miles at the Daily Herald.
Both guys have been on the Cubs beat for a long time and both have something none of the other writers in town do, perspective and a bullshit detector.  I would go so far as to recommend that you don't even bother to read any of the others.
For instance, Gordon Wittenmyer of the Sun-Times.  I'm not saying the guy doesn't have amazing ability.  It is amazing that anybody can be as consistently wrong about so many obvious things as Gordon.  It's almost uncanny.  If you want to start your day with an uncontrollable urge to drown in your own bile, then by all means, read a hefty dose of Wittenmyer every day.
The Sun-Times' baseball expert is Chris DeLuca and he's a nice match for Wittenmyer.  The Obvious team named him Captain several years ago.  You will never read a DeLuca "column" without stopping before it ends and thinking, "He gets paid for this shit?"
At the Tribune they have the nationally respected Phil Rogers as their expert.  Wait, I misspelled laughingstock, there aren't any r's, e's, p's, or d's in it.  How did I do that?  It's hard to explain all of the ways Phil is terrible.  It's because he's so versatile.  Some days he's terrible because he's so overly simplistic, other days he's terrible because he's intentionally overcomplicated something obvious.  What you can count on him for, though, is an uncanny ability to hammer home points that nobody in the world gives half a shit about.  It's also almost like a game to pick out all of the obvious wrong facts in his columns.  Take Sunday's for instance when he dropped this nugget:
Dexter Fowler, an impressive prospect who opens the season as a fourth outfielder in Colorado, was offered a basketball scholarship from Harvard.
That's a cool fact, right?  Except it can't be true.  Harvard, an Ivy League school, does not award athletic scholarships.  This is almost as good as the time Peter Gammons said that Evan Longoria was Eva Longoria's brother.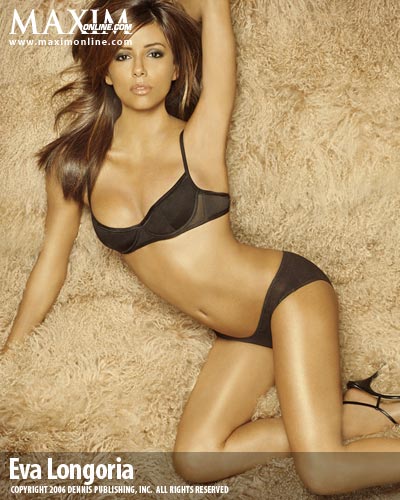 If you're not into reading newspapers (either online or on actual paper) you might be tempted to check out the Cubs official Web site at www.cubs.com.  You should, because the gifted Carrie Muskat is on the case there, answering pressing questions like "Do the Cubs play any home games on Tuesdays in May?" or "Since the Cubs aren't wearing their road caps with the red bills any more will they not wear hats at all?"
How can you beat that.
There are a lot of good places on the Interwebs to go for insightful, funny coverage of the Cubs.  You're already here, so you've got good taste.  You could do worse than sites friends of mine run at www.hirejimessian.com (that guy does a Podcast and his sidekick is hilarious, and handsome), or the always ascerbic www.chucktochuck.com.  If you want really funny Photoshops (ow, my tongue just stuck in my cheek!) go to www.goatriders.org (by the way, how did they get a .org URL, what kind of charity are they?)  Was it back in the day when Sloth was looking for a tax write off for his court ordered Pornography Addicts meetings?
And, there are a lot of places not to go.  But then it all depends on your taste.
For example, if you like to be talked down to and to not be allowed any original thought there's a site out there for you.  If you always wanted to show off your ability to suck the fun out of baseball with statistics that you don't really understand, there's a messageboard for you.
Hey, this is supposed to be a Cubs preview, right?  OK, let's take a moment for Crash Davis to demonstrate how to argue with an umpire and then we'll do a very quick rundown of the Cubs' division rivals.
[Youtube:http://www.youtube.com/watch?v=IHZhDdcE2Iw]
Why fans of other teams in the NL Central are dopes:
Milwaukee Brewers – Milwaukee's always had an inferiority complex when it comes to anything Chicago.  Their new argument proves they are resigned to their fate of always finishing behind the Cubs is that "The Cubs spend too much money!  Boo hoo!"  The proper answer to that is, "So?"
St. Louis Cardinals – Urged on by their dimwitted TV color analyst Al Hrabosky Cardinals fans, who are also resigned to their fate of finishing behind the Cubs for the forseeable future cling to the belief that "The Cubs will blow it.  They always do."  It's understandable that this is the best they can do.  They're so busy every season planning memorial tributes for pitching staff members or mounting defenses of players with substance abuse problems.
Houston Astros – Cecil Cooper is the new head douchebag in Houston and he has not stopped blaming a) Bud Selig and b) the Cubs for ending the Astros "playoff run" last year.  He has his fanbase convinced that Bud should have forced the Cubs to fly into Houston during a hurricane to play three games that his owner refused to move out of harm's way because they were rare sellouts (thanks to the Cubs' fans who had bought tickets).  These fans also cannot see the folly of their team, who finished 11 games out of first and 3.5 games out of the Wild Card, claiming they were on their way to the playoffs.  These fans also wear cowboy hats to the beach.  So fuck them.
Cincinnati Reds – There are two kinds of Reds' fans.  Fans who think Dusty Baker will win with this team because Marty Brennaman told them so, and nine others who have the brains to know that's hilariously sad.
Pissburgh Pirates – All 32 of them that are left should be commended for their belief in the unbelievable, and they should all be shot and put out of their misery.
Why the other teams in the NL Central can't finish ahead of the Cubs:
St. Louis Cardinals – They're the best of the other teams, but they've got a pitcher playing centerfield, an outfielder playing second base, Ryan Ludwick can't do THAT (or anything close to THAT) again.  Their bullpen might actually be worse than last year, and it was horrible last year.  And they are counting on Chris Carpenter (five starts in 2007 and 2008 combined) making 32 starts this year.  Carpenter has a nerve problem in his shoulder that he admits could end his career at any moment, and after making it through the spring with only one unimpressive outing, he strained his calf muscle, Moises Alou style, by just just standing.  How's that five year, $63.5 million contract you gave Carpenter working out?  He gets paid $14 million this year, $14.5 million next and $15 million in 2011.  Ouch.
Milwaukee Brewers – There were bargains to be had in free agency this year, but after ponying up a $100 million offer to CC Sabathia, their owner Mark Antanasio wouldn't let his GM Doug Melvin use that money to sign anybody else.  They have the same team that won 90 games last year back except without their two best pitchers, and their only signing of note in the offseason was Trevor Hoffman, who is 42 years old and already hurt.  Nice.  But hey, at least they still play shitty defense.
Cincinnati Reds – The spring is a time for optimism and a lot of writers are very optimistic about the Reds young talent like Edinson Volquez, Johnny Cueto, Jay Bruce and Joey Votto and not too old Brandon Phillips.  Problem is, that's all they've got.  They have no shortstop, no real centerfielder, nothing too great for leftfield, injured pitchers in the three (Aaron Harang–sore elbow last year) and four spots in the rotation (Bronson Arroyo-carpal tunnel syndrome-really), no fifth starter, an erratic closer and no bullpen.  Oh, and Dusty's the manager.  Other than that, they are set!  And I didn't even mention the very real chance that both Volquez and Cueto will break down after being ridden like mules last year on a team destined to finish in fifth.
Houston Astros – They're ooooold.  Carlos Lee is fat.  Kaz Matsui can't play.  Miguel Tejada ages two or three years every offseason (can't he find one forged birth certificate to stick to?).  Their catching situation got a lot better when they signed Ivan Rodriguez (and consider that he hit .219 for the Yankees last year) who is 36, had had chronic back problems for six years now and can't take some of his..uh..medicine that he used to.  They have one pitcher (Roy Oswalt) and their GM signed Mike Hampton and Russ Ortiz who have combined to make 25 starts in the last two seasons, and each have missed at least one entire season every year since 2006).  But hey, at least they were able to get Michael Bourn (.288 on base average in 2008) for the guy who got the final outs of the 2008 World Series and didn't blow a save all year.
Pissburgh Pirates – Uh…come on, they're the Pirates.  By the way, if Nate McLouth has a good first half like he did last year (.281 ave, .355 oba, 19 HR, 65 RBI 11-14 SB ) he'll be playing center for the Cubs in July.
Now, let's let Durham Bulls manager Joe Riggins explain what a simple game baseball is, then we'll break the Cubs down player by player.
[Youtube:http://www.youtube.com/watch?v=pLMl0CLIDLg]
2009 Chicago Cubs
Infield
Derrek Lee – First off, let's start by addressing the ridiculous notion that Lee should be a) benched or b) platooned with Micah Hoffpauir.  You're talking about taking a 32 year old, three time Gold Glove first baseman and having him split time with a 29 year old career minor leaguer?  There seem to be two reasons for this.  First, that Lee has lost his power and is basically a singles and doubles hitter.  Fact is, in his last four full seasons he's hit 39, 50, 43 and 41 doubles (all excellent totals, the 50 doubles in 2005 led the league), and in his career he's had four seasons of at least 168 hits and all of those are in his last four full seasons including better than 180 each of the last three.  His on base average has been over .400 in two of the past four years.  Even at it's lowest in recent years it was .361 last season.  Second, that he hits into so many double plays.  He hit into, what statisticians call, a 'shitload' of them in 2008.  Twenty-seven to be exact, when he'd never hit into as many as 18 in a season before.
It's hard to fathom that either argument is enough to bounce him out of the lineup.  You could make a case that he's just hitting in the wrong spot in the lineup.  Maybe he ought to be flipped with E-ramis Ramirez who has been dropped a spot, from fourth to fifth, to accommodate Milton Bradley in the cleanup spot.  But you can also see why Lou would at least start the season with Lee still hitting third.  He's got a leadoff hitter who is clearly most comfortable there, and frankly, no other real candidate (except maybe Ryan Theriot).  If he hits Fukudome or Theriot second and Lee third, he's got two high on base average hitters in front of Bradley and Ramirez.  Like we should always, let's let Lou's plan play out.  One thing we know about Lou is that he's not afraid to change something that's not working.
Lee might not be that valuable in your fantasy league anymore, but when you factor in his defense and his baserunning with the fact that he's still pretty good with the bat, he's pretty valuable in real life.
Mike Fontenot – Lost in the uproar over the DeRosa trade was the fact that Fontenot projects as just as good if not better than DeRosa with the bat.  He had a higher batting average, on base average and slugging percentage than DeRosa.  His lefty bat gives the lineup more balance (overrated but still…) and he looks like David Spade in "Joe Dirt."  Obviously, the huge concern with the little guy is that Lou hid him from lefties.  Twice last year he pinch hit for Fontenot when Fontenot had already homered in that inning. The lefties that Fontenot did bat against he handled, though.  He hit .333 with a .417 on base average against them.  In only 21 at bats.  Yes, he played a full season only batted 21 times against lefties. That's kind of alarming, actually.
Ryan Theriot – I get accused of hating Ryan Theriot, and that's just not right.  I like him as a player.  He's tough, he plays the game with brains, he has an excellent approach at the plate and he handles just about any play he gets his hands on (which immediately reminds me of him trying to barehand that double play grounder in game two, which makes my eyes glaze over with rage.  I'm going to need to take a minute to regroup here.  How about an old joke?  My dad likes this one.  It's 1962 and somehow Nikita Kruschev, John F. Kennedy and Mayor Richard J. Daley end up in a sinking raft in the middle of the Atlantic Ocean.  They come to the realization that the only way one of them can survive is if the other two go into the water, to their certain deaths.  Kennedy says he should be the one to live because he's the leader of the free world.  Kruschev says it should be him because he controls the largest army in the world.  Daley doesn't say anything, then finally announces, "Bad news, fellas.  We just voted and I won 6-2.")  OK, where was I?  My problem with Theriot is that he plays the wrong position.  He should be a second baseman.  And he's got to go back to his 2007 baserunning approach (the one where he wasn't out at third EVERY time he was on second and someone grounded to short), because 2008 was a disaster for him out there.
E-ramis Ramirez – Good news here.  Last year he showed up in shape, he hustled almost all the time (hey, that was significant progress) and from the seventh inning on, he was the clutchiest hitter in the National League.  He also played excellent defense.  And, he showed up in even better shape this year (his new training regimine included more running, most of it chasing his cockfighting trainees.)  If his birth certificate is to be believed, he's only 30, so he shouldn't be slowing down any time soon.
Aaron Miles – He's a solid player who can handle second and short (though probably not third for a host of unknown reasons).  He switch hits, doesn't try to do things he can't and is a rare Cubs' bench infielder who won't be the dumbest player on the team.  He's not Mark DeRosa, but for those who didn't notice, DeRosa was never really a utility player.  He was an everyday second baseman who occasionally bailed the Cubs out at other spots.  The Cubs have done far worse than Miles as a bench option, just about every year, ever.  That said, you don't want him playing every day at any position.  And, this roster construction is lousy, which we can blame mostly on Jim Hendry's Joey Gathright obsession (more on that later), because Miles is the only backup infielder on the entire roster, because…
Micah Hoffpauir – …doesn't count.  He plays first base, and he's not nearly as bad at it as some would lead you to believe.  But, because he combs his hair, talks on the phone and masturbates with his left hand (sometimes at the same time) and he's tall and unathletic, Hoffpauir can only play one position.  Sure, he can stand in right or left field, but that's about the extent of his defense out there.  Hoffpauir's a great story, and a really cool guy.  He's 29 and this will be (he hopes) his first full season in the big leagues.  He spent parts of five seasons at AAA Iowa.  Contrary to public belief though, he did not just learn how to hit two years ago.  He had monster years in 2007 and 2008 at Iowa, but he acquitted himself fine at every level, every year in the minors.  He hit over .300 four times in seven minor league seasons.  He hit with decent (and then better than decent power later in his career) power at every level.  His main problem is that by the time he was ready for a big league chance the Cubs had Derrek Lee.  And the year he should have gotten his shot, 2006 when Lee was hurt, Hoffpauir was coming off a 2005 season when he was injured and only hit three homers.  Despite the fact he hit well in 2006 (.267, 22 HR, 80 RBI, 53 BBs only 88 K's in 126 games with a .501 slugging average) the Cubs were too busy playing greats like John Mabry and Phil Nevin at first, after all, remember who the manager was.
So, I'm optimistic that Hoffpauir will be a valuable member of the 2009 Cubs, and the only reason I think people are batshit crazy for thinking he should play first instead of Lee is that Lee is still good, and still clearly better, than Hoffpauir.
Catchers
Geovany Soto – In 2007, two Cubs tore the Pacific Coast League a new ass.  Hoffpauir and his chubby catcher teammate Geovany Soto.  Soto caught Lou Piniella's eye in his September call up in 2007 , so much that he started two games in the 2007 NLDS.  Last year he picked up where he left off and won the NL Rookie of the Year Award.  He did it all with a weird problem in his left wrist that would make his hand go numb during at bats.  He's an excellent receiver, a good thrower, and is a true asset to the team at the plate.  Plus, he takes no shit from any of the whiny putzses on the Cubs pitching staff.  He's 26, which isn't old for a second year catcher, and his best days should all still be ahead of him.  With his mentor Hank White off picking up college chicks in San Diego, Soto will have to fend for himself.  That shouldn't be much of a problem.
Koyie Dolan Hill – We all know the story (except for Carrie Muskat, apparently) of Koyie cutting off three fingers and part of his thumb on a table saw.  He put the severed fingers in a plastic bag with some ice, his wife drove him to the hospital, and a surgeon reattached his fingers, including curving his index finger into a permanent baseball grip position.  Koyie then showed up for spring training and hit .275 with power at Iowa, and made the Cubs this year as the backup catcher.  He has never hit in the big leagues, but you can do far worse for a backup catcher.  Plus, there is no doubt that he is one of the toughest motherfuckers in the world.  I still can't believe that story.  Holy crap, this guy is the balls.
Outfield
Alfonso Soriano – He's at an age (33, wink, wink) where he's supposed to start slowing down, and he probably will.  But so far all signs are positive.  He came into camp in better shape (not that he's ever in bad shape) and hasn't had any problems yet with his legs.  Until the playoffs, when he swung at anything white and round (including Gail Fisher's bewbies), he'd even showed more plate discipline than in the past.  His .350 on base average wasn't bad for a leadoff hitter, especially when coupled with his obscene power.  But if the Cubs are every going to win a World Series, they ought to hurry the hell up, because as it applies to Soriano and his contract, it won't be long before Lou and Jim Hendry will sound like Pepper Leach and Lou Brown.
Lou: "I thought you said there wasn't any high priced talent on this team?"
Pepper: "Oh, I forgot about Dorn, because he's just high priced."
Just to infuriate those who love to rip on his defense (Bob Brenly, et al), John Dewan's hilarious Fielding Bible claims Soriano is a far above average left fielder because of his strong and accurate throwing arm.
And just to prove he's in midseason form, Soriano did that thing Saturday where he crushes a ball to left, jogs down the line, sees it hit just short of a homer and can only get to first.  Then, in his next at bat…he homers.  He's done that, on my count, five times as a Cub, and he claims he did it three times as a Ranger.  Talk about your unique (and unnecessary) skill.
Milton Bradley – Milton's going to be fun this year.  He can clearly rake (he hit .500 in the Cacti League with an OPS of over 1.400), and he's a good outfielder.  But as we know from his past, he will get hurt at some point and he will go nuts at some other point.  One will be entertaining, the other will not.  Lou plans on playing Reed or Kosuke in right from time to time to spell Milton, but you know that awesome bat will tempt Lou to just run him out there every day.  Every day he plays, the Cubs offense will be even better than it was last year.
Kosuke Fukudome – Almost as annoying as the douchebags who want Micah to play first are the ones who claim the team's centerfield defense with Kosuke will kill them.  I've got news for you.  You could tie Kosuke's shoes together and he'd cover more ground than Lassie Edmonds did out there last year.  And the Cubs didn't seem to suffer for Lassie's lack of range.  Reed Johnson isn't a real centerfielder either, and he did just fine as part of the platoon last year.  Now, that doesn't mean Kosuke's offense will play out there though.  He was terrible after June 1 last year and sadly, so far in the spring he looks like the same guy, cluelessly flailing and pirhouetting in the batter's box.  He was supposed to be a combination of Hideki Matsui and Ichiro, but he's more of a combo of Kaz Matsui and So Taguchi, so far.  It's hard to spend too much time worrying about it.  If he struggles and Lou benches him, it's not hard to imagine Jim Hendry bringing in a new centerfielder during the season.  Remember, with a week left in Spring Training last year, Felix Pie was the only centerfielder on the roster.
Reed Johnson – He's tough as nails, he plays all three outfield spot and for those of you who think he should play every day, he still can't hit righthanded pitching with any consistency.  He crushes lefties though (.313, .367, .460) compared to his stats against righties (.268, .327, .385).  Being a lefty masher is a skill.  A valuable skill.  But the Cubs won't finally win a pennant by trying to make him something he's not.  If Kosuke fails, Reed's going to need a new platoon partner.  Just turning it over to him full-time won't work.
Joey Gathright – Joey's a speedy little guy who only figured out to get on base one year and then forgot it.  He wouldn't be a bad fifth outfielder on most teams, but with the Cubs carrying 12 pitchers, it leaves them with only one extra infielder to carry five outfielders plus Micah.  And that's just dumb.  Unless teams start settling tied games by seeing who can jump over a car, Joey's got little value.
[Youtube:http://www.youtube.com/watch?v=cySfw8f0beg]
That doesn't mean I'm dumb enough to want Casey McGehee on the Cubs, but it would have opened a spot for a guy like Mark Loretta or Mark Grudzielanek, or even somebody born after Rock and Roll was invented.
(By the way, as I'm writing this–I had to wait for the Cubs to figure out what to do with Chad Gaudin and Angel Guzman, I'm watching the Dodgers and Giants on MLB Network with one of my favorite announcing crews of Mike Krukow and Duane Kuiper, and portly Giants prospect Pablo Sandoval ((who can really hit, but can't play a position with any competence)) just doubled and Krukow revealed that his nickname is "Panda Express", and I know officially love Pablo Sandoval.)
Starting rotation
Carlos Zambrano – The Lawnmower was this best and worst last year.  He was dominant then struggled, then hid from an MRI machine, then was great, then struggled, then threw a no-hitter, then went to Venezuela to attend his grandmother's funeral (like the sixth grandmother he's had die in the last four years), came back and got lit up again, then somehow kept his composure as the Cubs' defense played like a monkey fucking a football behind him in game two.  This year, Carlos has promised a smoother ride.  He looked good in the spring both on the mound and at the plate, and it's not hard to imagine that with Lou's bench options this year that Zambrano will get a good number of pinch hitting opportunities.  He'll most likely get lit up again in the opener on Monday, then get back to the business of dominating the National League.  I honestly believe that if he stays healthy, Carlos will finally win 20 games and a Cy Young.  And take the award and snap it over his right knee.
Ryan Dempster – I'm more guilty than most of forgetting to give Dempster credit for his incredible 2008 season by focusing on his SEVEN walk peformance in the playoff opener.  He didn't just eat innings last year, they were quality innings.  He looks poised to do it again.  And, probably poised to walk SEVEN in his first playoff start this fall, too.
Ted Lilly – Let's just say that if Ted didn't have a history of early season beatings his terrible final two spring tune-ups would scare you even more than they have this year.  Last year he struggled early then went 15-2 to finish the season.  I've learned not to doubt Ted, if only because I fear for the safety of myself and my family if I do.  Ted's going to fine, gang.
Rich Harden – I'm on the fence about Harden.  He's undeniably talented, and I could give a shit (see: Lilly, Ted) about a guy's spring training numbers.  But he just seems so vacant, like part of what's holding him back isn't just that he's always hurt, but maybe that he's dumb as a post.  Actually, you'd think that being dumb would be an asset because you could convince him he's not really injured.  I don't know.  I'm just looking forward to him getting into a groove and just pantsing the National League for as many starts as the Cubs can squeeze out of him, because when he's on, he's the best pitcher in the world.  I don't even think I'm exaggerating.
Sean Marshall – You have to like the fact that early in the spring, when the temptation was the make him the second lefty in the bullpen, that Marshall pitched so well that the Cubs couldn't not give the fifth starter job to him.  He's gotten better every year, and he gives the rotation nice righty-lefty balance (which is just as overrated as lineup balance, but still…).  Where does he go if the Cubs trade for Jake Peavy?  Given the unpredictable health of any team's rotation, he probably stays put.  And if you're wondering, it still looks like if Peavy is traded this year that the Cubs are the overwhelming favorite for his destination, if only because he's got the no-trade clause and he wants to pitch there over anywhere else.  And, it was nice to see that in Sports Illustrated's baseball preview that their piece on the Padres included Peavy's name spelled wrong (Peavey) every time.
Bullpen
Carlos Marmol – Small minded dopes are criticizing Lou for not giving the closer job to Marmol, even if they have no good reason why.  They'll say things like, "Even though Kevin Gregg outpitched him this spring…" or "Apparently Lou thinks Marmol isn't mentally tough enough for the role…"  Here's the truth, and it's an obvious truth.  Gregg "won" the competition in the spring, and there is possibly no more overrated role on a team than closer.  It is absolutely crucial to have a guy who can get the last three outs of any game, but how many times are games lost in the seventh or eighth because teams don't use their best reliever until the ninth?  If you had a great pinch hitter you wouldn't pass over him in the seventh or eighth if there was a spot you could use him with runners on base, would you?  Marmol's the best reliever on the team, but if Gregg can handle the closer role it makes the back end of the bullpen that much better.  The only person who ought to be upset that Marmol's not the closer is his agent, since saves get you paid.  Even if holds win championships.  And, if Gregg falters, at all, Marmol will get his job.  So calm the fuck down.
Kevin Gregg – When healthy in Florida last year he was pretty good.  He posted ERA's under 2.93 every month but August (when he hurt his knee), and he blew five of his nine blown saves in August.  What concerns me about him is his walk to strikeout ratio sucks (58 K's, 37 walks).  This reminds me of the Cubs' bullpen in 2007 when Dempster was the closer instead of Marmol or Howry (remember, Howry was good until 2008) and that worked out just fine.
Neal Cotts – The only lefty in the bullpen, and he scares the crap out of me.  He's either good or terrible, there's nothing in between.  That's not good.
David Patton – The White Rabbit pitched so well that he forced the Cubs to send Jeff Samardzjia to Iowa and Chad Gaudin to the street.  He throws hard, and his minor league numbers are solid, even if he had yet to advance past high-A Modesto.  Bullpens are more art than science, and if a guy pitches as well as Patton did during the spring, it's hard to let him go.
Luis Vizcaino – Holy crap this guy sucks.  I'm not kidding when I tell you that the only reason the Cubs will miss Jason Marquis this year is that Vizcaino will do more damage to the win-loss record than Marquis would have.  The Cubs waived Chad Gaudin this spring and had to eat $1.6 million in salary, and as bad as Gaudin was this spring, I'd have rather they ate the $4 million they owe Vizcaino.  The Cubs gave him Mel Rojas' number for a reason.  He's terrible.
Aaron Heilman – It's hard to put into context just how awful Aaron Heilman was in New York last year, because his numbers only hint at the carnage he caused.  His numbers the three previous years didn't do justice to how well he pitched for them.  But last year the ERA went up over five, he gave up 10 homers, he lost eight games and he indirectly lost five or six more.  You hope that a new town, a new pitching coach and a second chance will get him back to his 2005-2007 form, but remember how excited Cubs' fans were to see somebody actually want to take Mel Rojas (two Mel Rojas references in two paragraphs!), that's how excited the Mets were to find out Heilman left in the JJ Putz trade.
Angel Guzman – The Cubs had to choose whether to give up on a proven pitcher they acquired in trade, or an erstwhile longtime prospect and they elected to keep Angel and give him one more (in a long series of "one more" tries) try.  His stuff is undeniable.  The fraying on his rotator cuff, labrum, ulnar collateral ligament and his ubileus muscles are also undeniable.  I'm sure this will end well.  Speaking of ubileus muscles:
[Youtube:http://www.youtube.com/watch?v=n-ThOz7G-Ok]
Manager and coaching staff
Lou Piniella – In the offseason, the Cubs picked up Lou's option for 2010, so he'll be around for at least two more seasons before the inevitable shitstorm over whether Alan Trammell or Ryne Sandberg manage the team in 2011.  I can hadly wait for that.  The choice between the guy who once lost 119 games in a season or the guy who exhibited the leadership skills of an end table during his 15 seasons as a Cubs player.  But speaking of Lou, all he's done in two seasons is win 182 games, the most in any two year span by a Cubs manager since Charlie Grimm in 1935-1936, and people blame him for the Cubs going 0-6 in the playoffs those two years.  All I can say is, let's see how he does in his third crack at it.  I have a feeling the law of averages will give the Cubs a little postseason momentum, and Lou will get a chance to actually work a little magic in the postseason.  Or, maybe they go 0-9 and I kill myself.  Either way, you win!
Alan Trammell, bench coach – He went 3-1 managing for a suspended Lou Piniella in 2007, and other than that all we know about him is that he's got nice penmanship on the lineup card.
Larry Rothschild, pitching coach – He's been a lightning rod for criticism over the years, and you can see why given the injury problems the Cubs starting pitching has had for much of his tenure (he's been there through five managers–if you count Bruce Kimm and Rene Lachemann).  But word from the Cubs organization is that Dusty did whatever the hell he wanted with the pitching staff during his four years of running roughshod over the careers of promising pitchers, and Lou doesn't suffer fools, so Larry wouldn't have kept his job as long as he has if he wasn't actually good at his job.
Gerald Perry, hitting coach – After the 2007 season, Perry insisted he'd make an imprint on the offense in 2008.  All that happened was that the Cubs led the NL in runs, doubles, walks, on base average, slugging, OPS and total bases, and finished second in hits and batting average.  Is that good?
Matt Sinatro, first base coach – His job seems to be to stand by first, remind the runners how many outs there are and hold onto their shin and elbow guards while they run the bases.  Where can I get that job?
Mike Quade, third base coach – He's aggressive, sometimes too aggressive, but not reckless like Wendell Kim, and he's completely hairless in a Stan Sitwell kind of way.
Ivan DeJesus, Lester Strode, and anybody else – They're terrific, at what they do, whatever that is.
Announcing teams
Len Kasper and Bob Brenly, Comcast SportsNet Chicago and WGN-TV – Our favorites are back for their fifth season together (has it been that long?)  It's been almost so long that we've forgotten how much it sucked to have to listen to an announcing team that we didn't like (the incompetent Chip Caray and the increasingly smug Steve Stone–Harry would have never let him act like that).  Len and Bob work well off each other, they can be funny, but best of all they don't get in the way of the game.  It's just so nice to kick back and watch a game and the only time you get irritated is when Ryan Theriot gets picked off.
Pat Hughes, Ron Santo and Judd Sirott, WGN Radio – We love Pat and Ron for very different reasons.  Pat because he's just so good at his job.  He's easily one of the top five broadcasters in baseball (TV or radio, local or national), and he does it all while having to literally carry Ron through every broadcast.  Santo is lovable because he has no schitck, everything he says, yells, screams or moans is from the heart.  I still like the idea I floated in my Open Letter to Tom Ricketts about not making Ron's microphone live, but I can live with it as it is.  There aren't many people we'd put up with who are that bad at their job, but Santo gets a pass.  Sirott was terrible working alone during the games against the Yankees, which was surprising, considering how low the bar had been set by first Andy Masur and then Cory Provus.
Outlook
The Cubs ought to be as good as last year, and hopefully their third straight appearance in the postseason (first time since 1906-1908) will be the charm.  But baseball's a funny game.  Nobody's ever a shoe-in for the playoffs.  The only good news, unlike the weird 2004 season when the fans were so manic early in the season, this year has a "prove it" feel to it from the fans.  We don't seem quite so pathetic this year.  At least not yet.