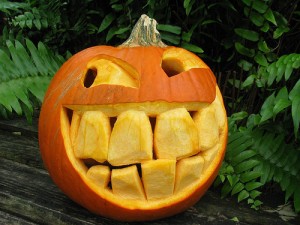 In case you missed it (and judging by the responses over there, you have) Dave Kaplan has posted an insightful blog entry on his Chicago National Organization of Women.com site about how the Cubs should shape their roster for the final eight weeks of the season.
I wanted to congratulate him on a truly awesome piece of deductive reasoning in coming to his well thought out conclusions about the Cubs.  But alas, I can no longer log in to my ChicagoNOW account.
I'm not saying I've been banned, because it doesn't say that I have.  It just says that my login has "failed."  And given the talent pool at Chicago Now, they know failure better than most.  It could be that their system is jacked up because they're getting very few comments on any of their blogs.  Oh, wait, that's because they all suck.  Never mind.
Besides, since I've been banned from the Al Yellonpalooza and Bill Simmons' Twitter feed, I just don't think I could handle any more rejection.  Speaking of experts in rejection, I will note that I have not been banned from NSBB.  Even they are more open minded than Al, Bill or Greenfi.
Regardless, I can't contribute to the Alonquin Roundtable they've got going on at Chicago NOW, so instead, I'll just have to do it here.
I know some of you (whoever Addison St is, mainly) don't like it when I spend time skewering the Chicago media.  I hear your complaints.  I take them into consideration.  I ponder what I should do.
And then I always come to this conclusion.
I could give a shit.
So let's see what the Manolantern was up to this morning, shall we?
What to do with the Cubs roster
Strong headline their, Kappy.  Not as rambling as you've been using.  Under your old style it would have been "What do you think the Cubs should do about who is on and who is off their roster when Aaron Miles and the injured guys come back"
With Aaron Miles set to be recalled later today after a rehab stint in the minors GM Jim Hendry will need to make a roster move to make room for Miles. This one seems easy with Sam Fuld expected to be sent back to Iowa.
Yes, this one "seems easy."  But it's not.  The Cubs already sent down one of their bench guys yesterday when they had Andres Blanco pretend to injure his calf so that they could activate Tom Gorzelanny.  It seems more likely that instead of playing with a four man bench, that the Cubs will send Jeff Samardzjia down and leave Fuld on the roster so that if Kosuke runs headlong through the wall tonight that Milton Bradley isn't the only option to play center.
But, Lou is currently obsessed about how pooped the bullpen has been lately (you can make a different poop joke about them if you'd like, we'll wait)…
…
…
…
…that he might want to keep an extra pitcher for tonight's game.  You would expect Lou is going to want Fuld on the roster when the Cubs go to Space Mountain this weekend to play the Rockies, given that their outfield is enormous and if he didn't, his non-Kosuke outfielders are the defensively challenged quartet of Soriano-Hoffpauir-Bradley-Fox.  A ball hit into a gap between any two of those might never stop rolling.
However, there are a series of other moves and decisions that are right around the corner for the Cubs. First, Geovany Soto is expected to return to the roster on Friday. Who gets sent down to clear a roster spot for him?  Reed Johnson will be ready to return in a couple of weeks so who goes to make room for him? Also, Ted Lilly will be ready to return in a couple of weeks and that will require yet another roster move.
I'm not sure where the however fits there.
But first, who goes down when Soto comes back?  Why the backup catcher, that's who.  That seems obvious.  Wait, you mean the Cubs haven't had a backup catcher for a month?  They've been playing a guy with seven fingers (and three Frankenfingers) in 27 straight games and he's caught all but six innings in those games?  That can't be true.  You're making shit up, just like when you said the Cubs were going to be sold in two weeks about four weeks ago.
Assuming Fuld stays tonight (and let's assume that, because we're, you know, rational), I can only assume that the player who will be let go when Soto comes back is Aaron Miles.  I mean, come on, the guy sucks.  He's short and fat and pretty worthless.  And it's not like he's signed for next year or anything.
Oops.  OK, I guess it won't be him.  I guess our candidates, assuming that Samardzjia is already suffering from hay fever in Des Moines are:
Micah Hoffpauir
Jake Fox
Jeff Baker
Aaron Miles
Jeff Stevens
Sam Fuld
It won't be Fox because he's…you know…good.  It won't be Baker because he's basically a more useful (though only slightly so) version of Miles.  And, it won't be Miles because the Cubs are on the hook for him in 2010 and god forbid you pay someone to not suck the life out of your bench, when you could pay him AND let him suck the life out of your bench.  Awesome.
Fuld should stay until Reed Johnson comes back, but he almost has to stay until the Cubs leave Colorado.  That's a park you'd really like to be able to take Alfonso Soriano or Bradley out of late in a game with a lead.
So, Hoffpauir or Stevens.
If you send down Micah you've still got Fox to back up in the corner outfield spots and at first, so you probably won't miss him.  You will miss Micah's pinch hitting because he's a smoking hot 7-36 (.194) with a homer, two walks and 10 strikeouts.
If you send down Stevens you are left with only Kevin Gregg (and his "tired" arm), Carlos Marmol (and his tiring lack of control), Aaron Heilman (turd), Sean Marshall, John Grabow and Angel Guzman.  That's still six guys.  So Stevens probably hits the road on Friday and Micah survives another day.
So who goes when Reed comes back?  That's easy.  Fuld can go then.  And between now and then see if you notice that every time the Cubs show Fuld in the dugout he's got his hat off.  You notice it because his enormous forehead looks like it ought to have a "Next Holiday Inn 22 Miles" billboard on it.  The only time you see him with a hat on are when he's on the field, or walking up the dugout steps to go on deck.  Where's Lou Brown with his "We wear caps and sleeves at this level, Vaughn" routine when you need it?
And then finally who goes when Ted Lilly comes back?
This is probably Gorzelanny, regardless of how he pitches.  The reason is simple.  Say Ted comes back around the 18th of August, that's only two weeks before the rosters expand to 40 and all these dopes come back.  You can send Gorzelanny to Iowa, continue to have him start and keep him "stretched" out if you need him to start in September.  The Cubs only have three off days the rest of the season after tomorrow, so they might want to throw in a sixth starter once or twice in September to steal an extra day for everybody.
Plus, now that they have Grabow they don't need to put Gorzelanny in the pen to give Marshall a lefty buddy to share stories about how hard it is to write in a spiral bound notebook, or how it sucks that you have to use your off hand to shift a car.
So, barring an injury (1) what will General Manager Jim Hendry do to make space available on the roster? Right now there are 13 pitchers on the club so if one goes that clears a spot for Soto. That leaves two more moves needing to be made to make room for Johnson and Lilly. (2)Does Tom Gorzelanny stay in the rotation after pitching 7 shutout innings last night? (3)Do you send down Jeff Samardizja who has had his ups and downs since returning from the minors? (4)How about Jeff Stevens?
What's with all the question, is this a Jerry Seinfeld standup routine from 1993?  "What's up with my orange skin?  Why do I look like I slept in a huge bag of Cheetos?"
We just answered these.  Here they are again.  I numbered them to make it easier.
1. Poison the Aarons (Miles and Heilman), ideally just enough to put them on the DL until 2011, but if they die?  Hey, shit happens.
2. Yes, for now.
3. Uh, yeah.  Because Jeff's downs have been more frequent than his ups, which have been pretty much non-existent.
4. How about what about him?  He's a mammal.  He doesn't know how to bend the bill on his hat correctly.  He likes French fries, sometimes with ketchup.  He thinks it's funny some people spell it Catsup.  He also enjoys lazily heckling overmatched political candidates:
[youtube:http://www.youtube.com/watch?v=de3WWGCK4N0]
So here is my 25 man roster once all of the injured Cubs return from the DL:

Pitchers (12): Zambrano, Dempster, Lilly, Harden, Wells, Gregg, Marmol, Guzman, Grabow, Marshall, Heilman, Gorzelanny

Catchers (2): Soto, Hill

Infielders (6): Lee, Fontenot, Theriot, Ramirez, Fox, Miles

Outfielders (5): Soriano, Fukudome, Bradley, Johnson, Fuld

The makeup of the roster gives the Cubs 12 pitchers, has 3 left handed relievers in Marshall, Grabow, and Gorzelanny (who can also start), keeps Jake Fox's bat on the club, leaves the team without a true backup SS, and keeps Sam Fuld on the club for outfield defense and speed. If you leave Fuld off then it comes down to Andres Blanco who can play SS and 2B and has good speed or Micah Hoffpauir who can play LF, RF, and 1B but is hitting just .233 and has just 1 RBI against left handed pitching.
I think Kap is actually pretty close here, though my guess would be that the Cubs would keep Baker over Fuld, since Fuld has options and isn't needed when Reed Johnson comes back.  We're also led to believe that Baker can play left or right if needed.  But pitching wise, Kap is missing one kind of important guy.  Can you spot him?
Kap missed Chicago's newest pitching sensation, but Duck Chickens Twitter feed didn't. Duck never lets us down.
So there you have it.  the Cubs roster is so easy to figure out when you look at it scientifically.  And of course, this probably means that Fuld will go back to Iowa tonight, and Kosuke will immediately fall down the dugout stairs.
————–
A couple of other things.  A Cubs beat reporter e-mailed me to ask just where the beastly Cubbie Julie gets off making fun of Tom Gorzelanny's looks.  But hey, I think Julie's well within her rights.  Who better to point out that a player is odd looking than someone who looks like they put out a grease fire with their face?
And then there was this odd headline at Cubs.com this morning.
New Cub Gorzelanny gets elusive win
Well, he hadn't made a big league start since last year, but his last big league win came on June 1, of this year.  Not exactly a wait of Anthony Young proportions.