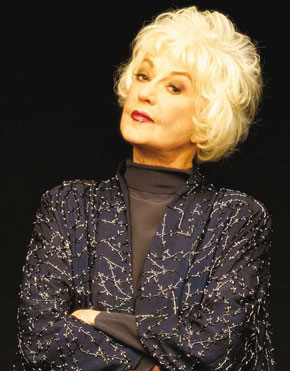 Spring training starts two weeks from today, but our old pal Phil Rogers is already in midseason form.  Why, in Sunday's Tribune he managed to make a case you can't expect Albert Pujols to be able to live on just $14 million a year, he gave Kyle Lohse a $60 million raise and he declared that Spanish explorer Juan Bautista led the American League in homers in 2010.
Even for Phil that's hitting to all fields.
Let's take a look at this hot mess in detail:
Albert Pujols has indicated he isn't inclined to negotiate a contract once he pulls on his uniform in spring training, so the Cardinals only have about three weeks to sign their slugging first baseman to a record-setting extension or face the nightmare of him reaching free agency next fall.
Once Albert pulls that uniform on, gang, it's over.  Albert's uniform doesn't have any buttons.  He has to shoehorn himself into it like Chris Berman trying to get into the girdle he wore in the Nutri-System commercial.  It's so mentally taxing to get that thing on that Albert can't even think about money for several months.
If anyone ever thought Pujols would give the Cardinals a big discount, they should lose that idea, as it's widely believed his asking price is $300 million over 10 years.
If anyone ever thought Pujols was going to take a discount, well forget that, because Phil has given you no information to make you believe that it's true, or false, he just says that it's "widely believed" to be true.  Other things Phil widely believes to be true:
He's a baseball expert
The pudding you buy at room temperature is just as good as the stuff in the special "pudding/Jello" case at the supermarket
A dead Colombian drug lord plays third base for the Giants
Nobody heard him fart just now
All of those things, of course, are false.
The Cardinals could have locked him up for less a year ago but let that window slide by. While the market was moving upward, Pujols apparently spent some time considering how one-sided his professional relationship has been.

He clearly has been baseball's best player since the super-charged Barry Bonds stopped casting shadows, but it was Alex Rodriguez who got a 10-year, $275 million deal from the Yankees.
Yeah!  The Cardinals should have signed Pujols last offseason!  That would have only been two years after A-Rod signed that contract, now it's three!  Wait, what?  How could this possibly matter?  What year does Phil think this is?
OK.  Here's where it gets weird, even for Phil:
Pujols has earned $90 million in his first decade with the Cardinals.
From 2001 to 2010 the Cardinals have paid Albert $89,532,041, so basically $90 million.  Doing good so far, Phil!
That's less than what the Cardinals have paid pitching disappointment Kyle Lohse…
Wait, what?  The Cardinals paid Kyle Lohse more than $89 million?  That just doesn't seem right.  That seems ludicrous.
You know why that seems ludicrous?  Because it's bullshit.
In his career, Lohse has made $32,565,000.  Of that, the Cardinals have paid him $20,875,000.  Granted, that's a huge waste of money, but over the same three years, Pujols has made $42.9 million.  So when Phil writes:
That's less than what the Cardinals have paid pitching disappointment Kyle Lohse…
What he means is, that's NOT EVEN CLOSE TO BEING less than what the Cardinals have paid pitching disappointment Kyle Lohse.  Holy shit.  I mean Phil's so wrong here I can't even conceive of what he even meant.  For him this is just monumentally wrong.
Yes, even for him.
There's a theory going around that there won't be a huge market for Pujols if he reaches free agency. That's crazy.
No one has that theory, Phil.  Well, maybe you.  But nobody who is sane.  Albert can name his price, unless of course, people in baseball know that instead of his listed age of 30, that Albert is really 35…no, of course not, that would be silly.
Just because the Yankees and Red Sox have Mark Teixiera and Adrian Gonzalez, respectively, doesn't mean they won't be driven to add Pujols in the league of designated hitters.
Well, actually, I have a hard time believing that either team wants to lock up $50 million a season between first base and DH, no matter how great Albert is.
The Cubs certainly would have the flexibility (although Chairman Tom Ricketts' appetite remains untested).
Apparently you've never seen him go down on a plate of buffalo dogs.
You can't rule out the Rangers, Dodgers, Angels, Mets…
Well, maybe the Mets, unless they find a box with $40 billion buried in Bernie Madoff's back yard.
…or a group of sleeping-giant franchises such as the Orioles, Blue Jays and Nationals.
Apparently Phil didn't get the memo that the Orioles and Nats are set at first now that they've signed Hall of Fame greats Derrek Lee and Adam LaRoche.
Frank Francisco figures to become a key part of a deep Blue Jays bullpen (and maybe a valuable midseason trading chip), but the deal that sent Mike Napoli to the Rangers makes it appear that last week's Napoli-for-Vernon Wells trade mostly was a nicely disguised salary dump.
Wait, was that disguised?  I kind of thought that everybody knows that the Jays dumped Vernon's awful contract on the Angels.  The Angels are still taking shit for the deal for that every reason.  How can Phil pretend he just had an original thought?
The Jays turned over a four-year, $81 million commitment to the Angels.
Yes.  Hence "the dump."
OK here it comes, this one's just as good as Kyle Lohse makes more money than Albert Pujols:
That should allow them to keep home run champ Juan Bautista long term.
Juan Bautista.  Juan Bautista?  Holy crap.  Phil, of course, means Blue Jays outfielder-infielder Jose Bautista.  You know, the guy who hit 54 homers for them last year.  But why would a national baseball columnist know what his name was?  It's not like he was a big story or anything. Juan Bautista finished just ahead of Petey Konerko, Marvin Cabrera and Montgomery Teixiera.
Speaking of Juan Bautista.  No one with that name has ever played Major League Baseball.  No one.  Ever.
I'm sure Phil just confused him for Juan Bautista de Anza, who in the 1770's served as the Governor of New Mexico for Spain.  That Juan Bautista had led an expedition from Mexico through California, ended up in San Francisco, and he chose the site where The Presidio would be built.  Great movie.  Mark Harmon was pretty solid in it.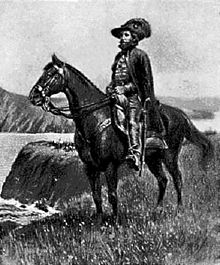 Juan Bautista, Jose Bautista.  Easy mistake.
But what about the Rangers?
Nobody gives a shit about the Rangers.
Napoli's acquisition follows the Rangers' signing of free-agent third baseman Adrian Beltre — the guy who made most sense for the Angels — and catcher Yorvit Torrealba. Napoli becomes essentially baseball's best 10th man, likely to get at-bats at catcher, first base and DH. It also puts an even tighter squeeze on Michael Young whom Beltre displaced.
Does this look like a guy who minds a little squeezing?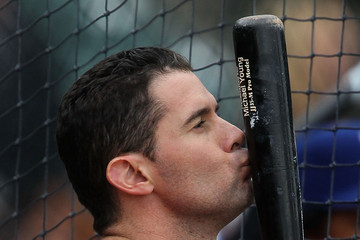 Young said last weekend he doesn't plan to be a DH forever,
Well of course, some day he'll die, like the rest of us.  And then he won't be able to DH.  He'll have to play right field for the Blue Jays!
…and the Napoli addition would make it easy to trade him Ian Kinsler as scouts believe second base is Young's best fit. The Rockies are interested in Young and at one point this winter the Rangers were offering to pay half of the $48 million left on his contract. Dealing Kinsler, guaranteed only $13.5 million over the next two years, might be more palatable and bring a higher return.
Ooh, come on Phil, I know you lived in Texas for years and you think we care about the Astros and Rangers (and you write about them a lot) but how about a throw away line that "localizes" this boring ass Mike Napoli story for Cubs or Sox fans?
Either Young or Kinsler would upgrade two spots for the Cubs — second base and leadoff. The Rangers' need is a starting pitcher to replace Cliff Lee.  Nolan Ryan loves Andrew Cashner, but it's hard to imagine the Cubs trading a second pitching prospect after putting Chris Archer in the Matt Garza trade.
Fine.  You're not even trying.  The Rangers aren't going to trade Ian Kinsler for Andrew Cashner because they're not dumb.  The Cubs aren't going to trade Cashner for Michael Young because he's way too tall to play second for Jim Hendry.
And by the way, Kyle Lohse just sued his agent.  He's convinced the guy's been stealing millions from him now that you've published that the Cardinals have paid him more money than Albert Pujols.