Major League Baseball has officially hired recently retired Tony LaRussa as a "special advisor." Â LaRussa will be paid $2.5 million to handle "special projects" and will not have to hang out in the New York MLB offices.
Pretty amazing that the biggest perpetuator of the baseball steroid era now is officially on the payroll of the league office. Â Wait, it's not amazing. Â It's baseball. Â This kind of contradictory horseshit happens all the time with them. Â The next thing you know they'll be putting Ron LeFlore in charge of day care. Â (Yes, that Ron LeFlore joke is 30 years old.)
So what is Tony actually going to be doing? Â Desipio got access to his first day on the job, and it was pretty telling.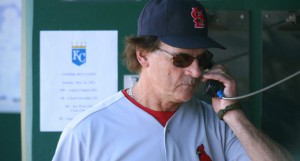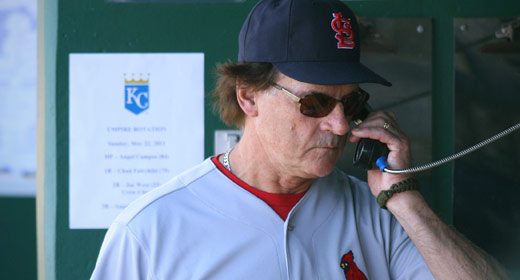 Hello. Â Yes, this is 1-800-Tony-LaLa. Â How can I help you?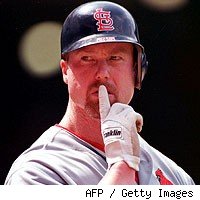 Uhh…Skip. Â It's Big Mac.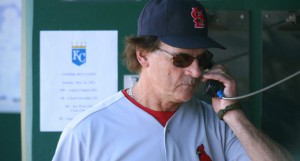 Hey! Â It's my old friend, Mark McGwire! Â I can barely hear you, Mac. Â Can you speak up a little?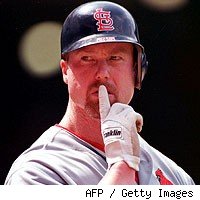 I can't find the tackle box that you and Dave McKay left for me. Â We haven't been hitting lately and I want to take some of the guys fishing.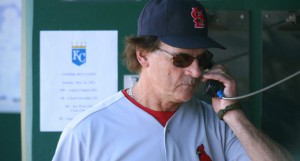 The tackle box? Â What are you talking about? Â I don't remember a tackle box. Â You know what? Â Check out the store room behind my old office. Â There might be a tackle box in there, if it is it's probably on one of the racks in the back under all of that HGH that we had Ankiel's dad smuggle out of prison for us. Â If it's not there, check under the clean urine we bought from those girl scouts.
Any luck, Mac? Â Mac?
We must have gotten cut off.
Hey, it's ringing again, maybe he's calling back.
Hello!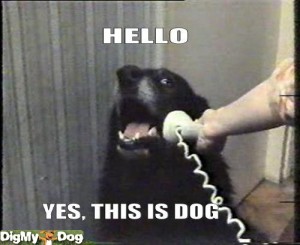 Arf arf arf!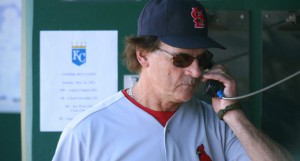 Toby! Â How are you? Â Recovering well from your procedure?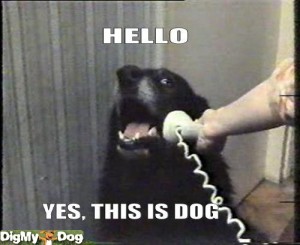 Arf arf arf arf arf arf ruff arf woof!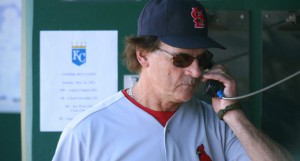 Yes, they removed your testicles. Â That's what they were supposed to do.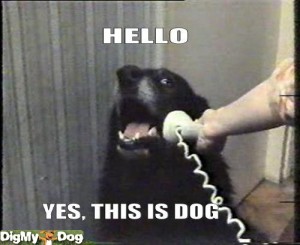 Arf arf arf arf arf arf ruff arf woof arf arf balls arf!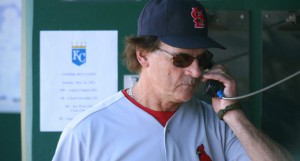 I know it hurts and that you miss them, but really it's for the best. Â We're trying to control the pet population. Â Did you know that every year more than a million dogs and cats are abandoned in this country? Â Many of those are eaten in trailer parks all over Missouri, but thousands…no, tens of thousands aren't so lucky. Â I know you miss your testicles. Â Hey, if it makes you feel better, I was just on the line with a guy who lost his, too. Â Well, I think they're still there, but they're the size of raisins now.
Hello?
Toby?
I think there's something wrong with this phone.
Wait, here it goes.
Hello, go for The Genius!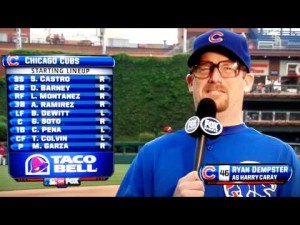 Haaaaaaaaay! Â Tony LaRusso, how are you? Â Harry Caray here to congratulate you on your new job! Â It could be…it might be…it is! Â A great decision by commissioner Bud Seborg to hire you, Tommy!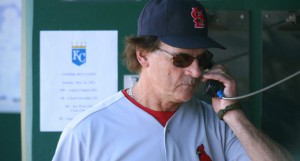 Ryan Dempster, is that you? Â You do such a great Harry Caray impression it's like I'm talking to the man myself. Â You're great. Â Really great. Â Are you still sticking your index finger straight up out of your glove when you throw the slider? Â What an obvious tell that was. Â Even when you started flopping your glove around it didn't help. Â No wonder we smacked you around all those years.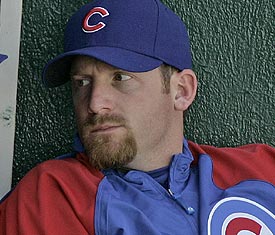 Uh, no. Â It's all cool. Â I'm gonna head out to the bullpen mound and just rework my entire pitching motion now. Â Thanks.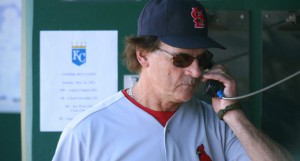 Good to hear from you Ryan. Â You're one of the good ones.
Genius, out!
I like that kid. Â Couldn't throw a strike if his life depended on it, but he's a gamer.
Wow, this phone is really ringing.
Yello! Â It's your dime, start talkin'!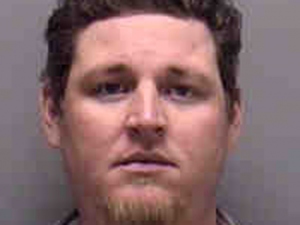 Is this Mr. LaRussa? Â It's Bobby Jenks of the Boston Red Sox, sir. Â I'm in a little bit of trouble.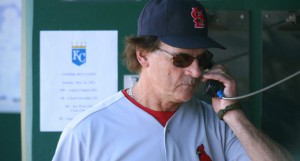 You came to the right man, Jenks. Â Did you get a girl in trouble? Â Here's what you do, you take her to the top of a fairly steep staircase and you…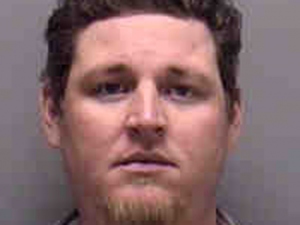 No, sir. Â It's not a pregnancy. Â I'm in the back of a squad car here in Fort Myers. Â I just got picked up for a DUI.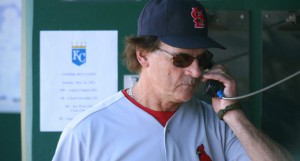 DUI? Â Did you already take the breathalyzer? Â If you haven't, don't. Â They can't make you do it. Â If you have, what did you blow? Â Did you top a .13? Â That's a pretty impressive number.
Or, so I've been told.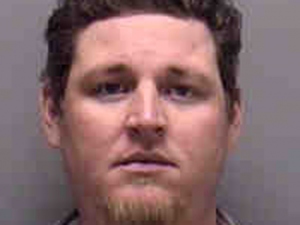 No sir, I haven't taken that test yet. Â They gave me the field test. Â I had to do the alphabet backwards.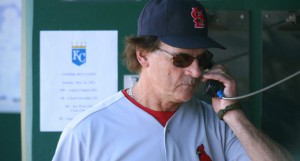 Been there, Jenks. Â That's a rough one. Â I aced it, of course. Â People always forget the two. Â Did you get the two right?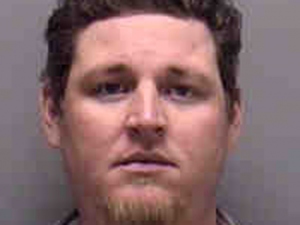 Sir, two isn't a letter, it's a number.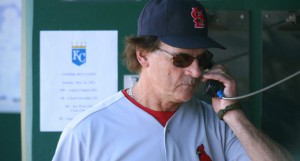 Hey, you called ME for help, Jenks. Â Here's what we're going to do. Â You know I'm a lawyer, right?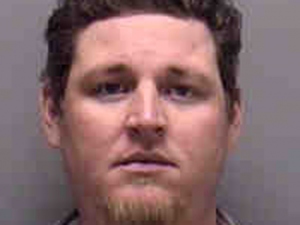 Uh, sure?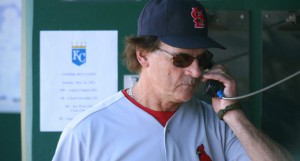 I am. Â I'm an actual lawyer. Â But since I'm a baseball genius, I haven't had the chance to practice. Â There's a DUI defense I always wanted to try. Â You're going to help me try it, Jenks. Â Because it's just crazy enough to work.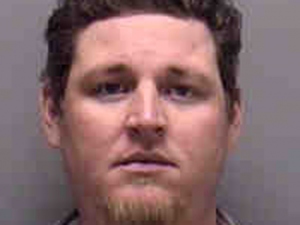 Does it involve crapping my pants? Â Because if it does, I'm way ahead of you.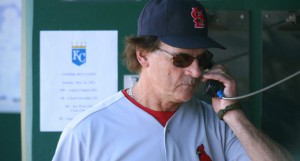 What? Â No. Â Well, actually, that might work. Â I'm going to get you off of this charge. Â We're going to claim you were temporarily insane.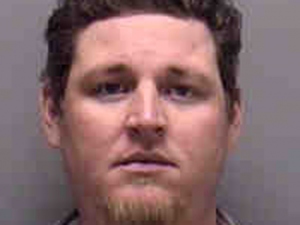 Oh, I'm not temporarily insane. Â I'm bipolar. Â I'm like half insane, but all the time.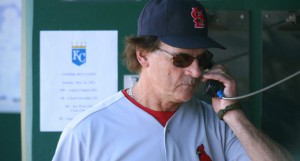 What? Â That doesn't make any sense. Â Anyway, do you know the words to any songs? Â I mean all of the words. Â And if it was a 70s power ballad, all the better.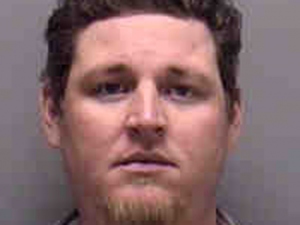 I see where this is going!
[Two minutes later]