Power rankings go back to the days of JG Taylor Spink (not really) and I was being paid to half-ass them 15 years ago (really) for various sites. Â One thing about them has never changed. Â They're pointless. Â They're an easy way to churn out a column every week, but nobody cares about them. Â You want proof that they're a crutch for lazy sportswriters? Â Here's your proof. Â Phil Rogers writes them every week.
And not surprisingly, they are as bad…if not worse…than the other crap he awkwardly hurls at metaphorical walls.
At least I hope those are metaphorical. Â It does kind of smell in his cubicle.
Rangers rise to No. 1; Dodgers climb from 7th to 2nd
These aren't just any MLB power rankings. Â These are PHIL ROGERS' power rankings! Â Now, with faster acting inanity!
1. Rangers (3): While the focus has been on Yu Darvish, Matt Harrison has developed a killer sinker and Colby Lewis and Derek Holland have become maybe the best 1-2 combination in the American League. With Josh Hamilton and Ian Kinsler the biggest bats, they are hitting 1.5 homers per game.
Yes, you heard it here first, folks. Â Colby Lewis and Derek Holland are the two best pitchers on any staff in baseball. Â Colby Lewis, the Japanese League reject who is 39-38 in his career with a 4.92 ERA and a 92 ERA+ (always remember 100 is league average) is one of the the most dynamic starting pitching duos in the game. Â Hey, he's 1-0 with a 1.42 ERA this year after starts against offensive juggernauts like the White Sox and Mariners. Â And, since Ryan Dempster has a 1.88 ERA after two starts for the Cubs, he and Jeff Samardzija are the best two starting pitchers in the galaxy!
Also, the Rangers hit one and a half homers per game. Â Special credit to Ron Washington for teaching Phil that half a homer is a double. Â Or, a 200 foot popup to the shortstop. Â Either one.
2. Dodgers (7): Aaron Harang's nine consecutive strikeouts against the Padres was a stunning feat for a No. 4 starter. He was throwing 91- and 92-mph fastballs past guys. He and Chris Capuano are looking like excellent additions by GM Ned Colletti.
Phil loves unnecessary qualifiers. Â Harang's nine straight K's is tied for the second most in baseball history. Â Tom Seaver has the record with ten. Â Why is Harang's feat stunning "for a No. 4 starter?" Â Why does Phil abbreviate the word number? Â Why does he capitalize the abbreviation? Â If you want to qualify Harang's feat, do it thusly, "Aaron Harang's nine consecutive strikeouts against the Padres was a stunning feat for a complete shitbox of a pitcher, who Dusty Baker broke beyond all recognition in 2008, and is the most consecutive strikeouts at any level of baseball for a guy who looks like Peter Griffin's son, Chris."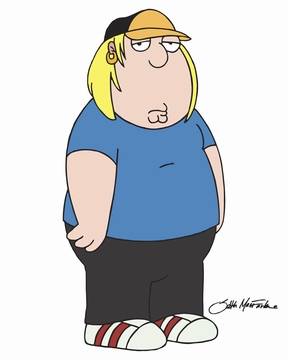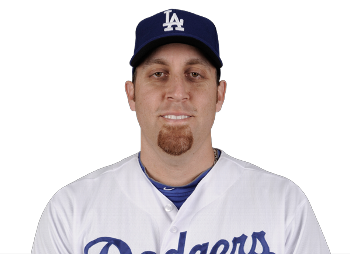 3. Tigers (1): Held to eight runs in three games by the White Sox.
Clearly, they suck now.
4. Cardinals (6): Through Sunday, nobody had scored more runs than the team that lost Albert Pujols. Didn't see that coming.
It doesn't hurt to have three games against the Cubs. Â If you don't follow twitter.com/bestfansstlouis you need to. Â They retweet the most egregiously misspelled, awful, wrong, and usually racist tweets of self-identified Cardinals fans. Â Many of whom can't spell the word traitor (they think it's trader) and who express the idea that they'd much rather have David Freese than Albert Pujols. Â Despite the fact they could very easily have both.
5. Yankees (9): Robinson Cano started slowly, and the back end of the rotation has been disappointing (Phil Hughes and Freddy Garcia, 0-2 with a combined 8.53 ERA in three starts). Big deal.
I'm as stunned as Phil is that a sore armed tub and a 74 year old starting pitcher aren't dominating the American League. Â But like Phil, I have no worries about the Yankees who have won 17 straight World Series championships.
6. Diamondbacks (4): Grind 'em out, fellows. They've played only one game where they didn't have a save situation, with six of the first eight one-run games and only one of the first nine decided by as many as three runs.
Kirk Gibson manages the game the old fashioned way. Â When you score enough runs to win that game, you save them for tomorrow. Â It's like a big piggy bank, only it's filled with grit, hustle and determination and it smells like Ben Gay, flop sweat and mediocrity.
7. Rays (2): Tough early schedule (vs. Yankees, Tigers and Red Sox) is being felt. Through Sunday, the run differential of minus-20 equaled the worst in the majors.
Don't worry, Rays fans, your team only gets hammered by the good teams. Â Always a foundation for a good, long, playoff run.
8. Blue Jays (7): Kyle Drabek is showing his huge upside.
I'm as shocked as you guys that a guy whose dad pitched for 13 years in the big leagues and who just a couple of years ago was traded for Roy Halladay might have a chance to be good.
9. Angels (5): Stumbling start for Albert Pujols, who was homer-free in 37 at-bats heading into homestand against A's and O's.
Dat's what you get for being a trader Poo-holes! Â We done be rather having David Freezey anywhoo! Â Aww, dangit, ma, we'ze almost out of Sudafed and the batch is only half done!
10. Phillies (12): Barely averaging three runs per game as Charlie Manuel tinkers with a lineup lacking the usual thump.
What?  A team starting Juan Pierre in left field doesn't have thump?  Nobody thumps like Jack Pete!  I'm amazed Phil didn't note that Juan's such an all-around player that  he currently has the same batting average, on base average and slugging average: .292.  That's the most Juan Pierre stat, ever.
11. Red Sox (13): Bobby Valentine figured to clash with the most popular Red Sox, and it has happened. No cows are sacred on his watch.
No sacred cows for Bobby V! Â He butchers them, cures them, slices them up and invents sandwich delivery systems for them! Â By the way, am I the only one who loves that the Red Sox are managed by a completely insane asshole?
12. Nationals (15): Edwin Jackson's 2-hitter on Saturday marked the sixth time in nine games that Washington pitching held the opponent to two runs or less.
You know how else you hold opponents to two runs or less six times in nine games? Â You play six games against the offensive juggernauts of the Cubs and Mets. Â Now they have Houston. Â Can you hold teams to negative runs?
13. Braves (19): Winning streak took the heat off manager Fredi Gonzalez.
You know what else would take the heat off Fredi Gonzalez? Â Stop being such a shitty manager.
14. Reds (10): One Cincinnati guy who hasn't gotten a contract extension: Dusty Baker. He serves on a need-to-win-now basis.
It's an earn it business, dude. Â Nobody ever gave me, nothing, dude. Â You know, I played with Hank Aaron in Atlanta and nobody ever gave him nuthin' either. Â One time we went to the movies and Hank paid with a $20 bill and the guy wouldn't give him his change, so Hank and I had to kill him, and cut him into little pieces and hide the pieces in the popcorn machine. Â To this day, I haven't had better popcorn, dude. Â We earned that tasty popcorn. Â And the fact that I have a really talented team, but I do stupid shit like waste Sean Marshall in the ninth inning, and give 37 at bats in one week to Willie Harris, Miguel Cairo (I know, I was suprise that dude is still alive, too), and Wilson Valdez, so we're 4-6, why that's not relevant. Â If Walt Jocketty is going to hand out ludicrous contracts to Joey Votto (12 years was insane) and Brandon Phillips (nothing like paying huge money for a guy on the decline), when's my turn, dude?
15. Mets (14): Middle-of-the-pack start represents significant progress. Long-term success depends on lineup scoring more runs.
Yay, mediocrity! Â Some day, in the distant future the Cubs will be here, too! Â I love that Phil's key is the Mets scoring runs. Â That's why he gets the big bucks, folks.
16. Giants (20): They've largely recovered from 1-4 opening but the Brian Wilson injury is a huge blow to a team that succeeded in 2010 because of its ability to close out one-run games.
I'm one of the few people around here who likes Brian Wilson. Â The beard is dumb, but I find him genuinely funny (not Ryan Dempster funny). Â But his injury isn't the killer for the Giants. Â Whatever's wrong with Tim Lincecum is. Â (What's wrong with him is that he's 5'2, 130 pounds and has thrown a billion pitches at 97 miles an hour for six years. Â That's my medical opinion.) Â Regardless, the Giants are screwed, because their offense is still terrible. Â Like the Mets.
17. White Sox (24): More Cubans, please! Dayan Viciedo and Alexei Ramirez join Paul Konerko and A.J. Pierzynski as keys to an encouraging start.
I love that Phil wrote that in a way that makes you think he thinks Paul and AJ are Cuban. Â Hell, he probably does.
18. Marlins (18): Ozzie Guillen appears to have survived the storm. He returns from his suspension Tuesday, and is grateful to Joey Cora for two 11-inning wins over Houston.
I love that because Marlins attendance has been bad that people are trying to blame it on Ozzie offending the Cubans (including Paul and AJ). Â There are like 18 Marlins fans in Miami. Â It's a good thing the stadium has been built to look like a modern art museum, because that's what its going to end up as.
19. Mariners (16): Third baseman Kyle Seager looks like he could have a 10-year run at Safeco.
Couple of things about Seager. Â 1) His middle name is Duerr, which would make him the greatest Cardinal ever. Â 2) He has had great minor league numbers, but last year in Seattke his on base average was .311 and so far this year it's .306 so his ten year run might need a little more Tacoma time before it really starts. Â 3) He's a little too tall, could've used a few pounds. Â And he's been workin' on mysteries without any clues.
20. Royals (11): Scored 19 runs in three weekend games against Cleveland, and lost all three. The pitching staff isn't establishing itself.
I'm as stunned as you are that a team led by Ned Yost isn't gangbusters.
21. Brewers (20): Atlanta fans aren't known for their nastiness, but they let Ryan Braun have it over the weekend.
Some of it was vicious and uncalled for. Â I'm going to quote some of it, but if you are easily offended, or have just eaten Thai food, you might want to skip on down to the Rockies entry. Â OK, here we go. Â Among the things yelled at Ryan Braun by Brave fans were:
You suck harder than Chip Caray!
Sorry you had to be exposed to that.
22. Rockies (23): Jamie Moyer, 49, has the table set to get his landmark win on Tuesday night, facing the Padres and right-hander Anthony Bass at Coors Field. Set the DVR.
Yes, by all means, set the DVR. Â Jamie Moyer performances are nothing short of "save until I delete" status. Â But when he hooks up with Anthony Bass? Â Just burn the thing onto a Blu-Ray because you're going to want to relive this thing over and over and zzzzzzzzzzzzzzzzzzzzzzzzzzzzzzzzzz.
23. Orioles (17): Probably should be ranked higher after playing the Blue Jays and Yankees tough. The most encouraging thing for O's is balanced hitting throughout lineup.
I like how Phil writes that the Orioles should be ranked higher, as though the worldwide panel of experts who consult on this list are doing them a disservice. Â When he's the one giving out the arbitrary, meaningless rankings. Â I miss the old days when he ranked more than 30 things every week and threw in useful things like 14. Pine Tar Rags.
24. Indians (25): Bats came alive against the Royals. Pitching allowed opponents to score seven-plus runs in five of first eight games, however.
The Indians most productive hitter so far has been Shelley Duncan. Â That's enough for me to rank them 34th, behind every other team, the pine tar rag, Yosh Kawano's hat, the Cardinals putting vermin on their World Series rings, and the Wrigley piss troughs.
25. Pirates (22): A 1-for-19 start by Pedro Alvarez might be the worst thing you could have drawn up for a Pittsburgh lineup looking to him for help.
Astute writing at its essence. Â Pissburgh needs (according to Phildo) Pedro Alvarez to hit, and he's a Marlon Byrd-esque 1-19, which "might" be the worst thing. Â Phil's right though, 0-20 would be worse.
26. Athletics (27): Yoenis Cespedes has three HRs, seven RBIs, but strikeouts (15 in first 33 at-bats) are a serious concern. He's on a 243-strikeout pace.
Strikeouts are outs. Â If Yoenis was on pace for 243 pop ups to the second baseman would anybody notice? Â The strikeouts aren't a concern. Â They're a symptom. Â Cespedes is hitting .212 which is bad, but he has a .350 on base average which is not all that bad. Â Keep Phil's aversion to strikeouts in mind for a couple of entries.
27. Astros (28): Brad Mills, another manager under pressure to deliver tangible results, has to be encouraged by the 4.6 runs per game from a stripped down lineup. Left fielder J.D. Martinez has been a bright spot.
The only tangible results Brad Mills is going to be able to produce with this shitheap of a team are going to be bad. Â Their best offensive players right now are the aforementioned Martinez who has a chance to be a solid player, and tiny little Jose Altuve, who does not. Â They have one more win than the Cubs right now and the exciting race to be the last team to ever finish sixth is on its way. Â Oooh, goody!
28. Cubs (26): Paul Maholm has been ineffective since he put on a Cubs uniform. He could be a test case for the patience of the Cubs' new management team. Marlon Byrd, who is 2-for-31, also bears watching given the depth of the outfield inventory, including center fielder-in-waiting Brett Jackson.
Maholm's been awful, because he's awful. Â As for Brett Jackson? Â Remember that Yoenis Cespedes was on pace to strike out 234 times? Â Cespedes has struck out 15 times in 33 at bats. Â Brett Jackson has struck out 18 times in 47 at bats…in triple-A. Â When Jackson gets called up, Phil's head will explode once he sees him. Â Pay no mind to Jackson's .393 on base average. Â He strikes out! Â Oh, no! Â Weak grounders to short are much more gritty and scrappy!
29. Twins (30): Joe Mauer's home run Friday gives him two in 419 career at-bats at Target Field. He probably doesn't mind road trips like this one to New York and Tampa Bay.
Because he likes high class whores, amirite? Â Oh, you mean because he can't hit homers outside in Minnesota. Â Whatever.
30. Padres (29): Fingers crossed for Dennis Gilbert's potential ownership group. The former agent and longtime Jerry Reinsdorf agent explored purchases of the Rangers and Dodgers and would be a terrific addition for a team in need of stable direction.
I like how Dennis Gilbert is a "former agent and longtime Jerry Reinsdorf agent." Â So is he an ex-agent, Jerry's agent or both? Â How could he be both? Â Why can't Phil write a coherent sentence? Â You know, I'm pulling for Dennis Gilbert, too. Â Must be tough to get into business in baseball with the albatross of being buddies with the guy who tells Bud Selig what to do all the time.