Our good friend Paul Sullivan posted a shot of a horde of seagulls hanging out in the left field bleachers yesterday late in the Cubs-Cardinals game at Wrigley.
The photo consisted of several seagulls, two drunk guys in Cubs jerseys and four people huddled up in the back row of the bleachers.  These four had made a commitment to sit in the shittiest seats in the park even though nobody was sitting in any of the rows in front of them.
One of them, naturally, is the Patron Saint of Shitheads Everywhere, Al Yellon.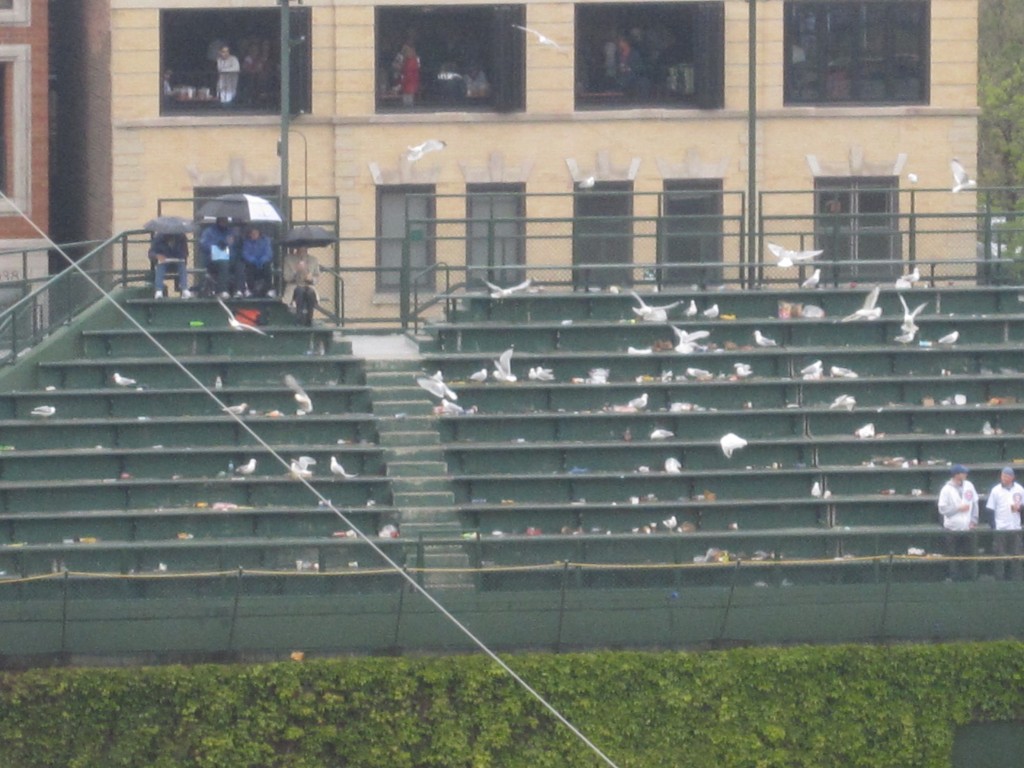 One of his readers posted this photo on his Web site.  Another mocked Al's "dedication" and said he thought he could think of a more apt word to describe it.  Al then, predictably, lost his shit.