When last we heard from our ranking hero Phil Rogers he was trying to understand the Spinx that is Chad Billingsley, he was rewarding the Mets scrappy start by moving them down the rankings, and he wanted to rank the plucky Indians higher, but the feces throwing monkeys who rank the teams would not listen to him.
This week, Phil has a shocking number of one sentence (i.e. mailed in without any effort or thought) entries. Â Apparently he caught some sort of sportswriting STD from Rick Telander.
Rays make a jump; Tigers take a tumble
And that sound the Rays make when they jump? Â That's the sound of their best player shredding his hamstring. Â Ouch, babe. Â As for the Tigers, they are reeling, they've lost eight of their last ten and they're a game out of first. Â One game? Â Jesus, the AL Central blows.
1. Rangers (1): The crazy talk of 1,000 runs seems to have gone away. Josh Hamilton's back bears watching but isn't considered a DL situation.
Phil's right, gang. Â Stop the crazy talk about the Rangers scoring 1,000 runs. Â Get back to watching Josh Hamilton's back. Â Keep an eye on it. Â The Rangers are so concerned about it they're hiring the third Narron brother, Zeppo, just to gaze at Josh's lumbar region. Â Good work if you can get it.
2. Dodgers (3): The atmosphere at Chavez Ravine for Bryce Harper's debut was positively October. The baseball was even better.
The Dodgers are the new number two team on Phil's illustrious rankings, and to celebrate, let's talk about how exciting it was to see one of the Washington Nationals play!
3. Rays (6): Fernando Rodney is on his way to extending the Rays' streak of different save leaders to eight seasons. His predecessors: Danys Baez, Tyler Walker, Alberto Reyes, Troy Percival, J.P. Howell, Rafael Soriano and Kyle Farnsworth.
What an exclusive group to be a part of! Â Why, a couple of them are actually still in baseball. Â (You see that list of stiffs that a good team has used in the ninth, and then you look at Carlos Marmol's contract and well, you aren't going to kill yourself, but for a moment, you really wanted to, didn't you?)
4. Cardinals (4): No NL team pounds opponents like these guys, who are 5-0 in Kyle Lohse's starts.
Cardinals fans enjoy nothing more than a good pounding. Â Forget the rally squirrel. Â You want to fire up Cardinals fans and spur a big rally, just throw a little Ned Beatty and some banjo music on the Jumbotron, and feel the excitement.
5. Yankees (5): Updating the Curtis Granderson tote board: 66 home runs in 240 games since the 2010 All-Star break (compared with 62 in 257 games for Matt Kemp).
Another edition of stats that work when you choose ambiguous time frames! Â That's not fair, everybody knows that the only important home runs in baseball history are ones that have been hit since the All-Star Break in 2010. Â Before that? Â Just crap. Â Worthless. Â Babe Ruth? Â Hank Aaron? Â Screw them! Â Granderson has outhomered them 66-0 since the 2010 All-Star Break. Â Hall of Famers? Â My ass!
Granderson's a nice player, but he's in the perfect storm right now. Â He went from a ballpark that killed his biggest asset (his ability to pull fastballs), to the new Yankee Stadium which was practically made for that kind of stroke, and he's tucked into the second best lineup in baseball. Â He's hit 72 homers as a Yankee, 42 of them at home. Â Including seven of his eight this year. Â Put Matt Kemp in that launching pad and see what happens.
6. Braves (9): No sophomore slump for Craig Kimbrel, who has become baseball's best closer.
Kimbrel is pretty awesome. Â But I doubt it's the sophomore slump that all nine Braves fans were worried about. Â They're probably petrified Fredi Gonzalez is going to pitch Craig's arm off again this year, so that like last year he's out of gas and ineffective in September.
7. Nationals (8): Bryce Harper hit the ground running. It's hard to see him going back to Triple A. The next step for the lineup is to get Michael Morse healthy. In the meantime, Adam LaRoche has emerged as a presence.
Not only did he hit the ground running, he hit it doing that stupid Gary Matthews "knock my helmet off as I round first" bullshit. Â Harper has so much raw talent it's almost a joke, and he's only 19 so of course he's going to be an immature douchebag. Â Mike Rizzo said the Nats called up him because after a month in AAA it was clear minor league pitchers wouldn't actually pitch to him, and they felt he couldn't develop at the plate any more down there. Â Brett Jackson and Josh Vitters, I'm sure, feel the same way. Â (Except it's not true for them.) Â Phil's right, Bryce isn't going back to AAA. Â The kid, douchey as he might be, is pretty awesome.
8. Tigers (2): Brad Eldred hit 35 homers for Triple-A Charlotte without getting a promotion to the 2008 White Sox. It is not a sign of strength for Jim Leyland's team that he was hitting fifth against CC Sabathia on Sunday. He had homered 13 times in 20 games for Toledo but is 31 and still trying to establish himself.
Bryan LaHair has like a million "Brad Eldred is so old…" jokes. Â Far be it from me to defend the White Sox, but there's a reason Eldred didn't get promoted despite hitting 35 homers at AAA. Â He sucked at everything else. Â He hit .244 with a .305 on base average.
9. Blue Jays (7): Jose Bautista hasn't been hitting. Good thing Edwin Encarnacion has been.
Bautista's off to a lousy start, and Encarnacion has been really good. Â The amazing thing–Encarnacion was actually kind of good last year, too. Â He posted a 109 OPS plus.
10. Giants (14): Santiago Casilla is off to a good start as Brian Wilson's replacement.
Casilla was the Giants' Â best reliever last year, too. Â This is the kind of thing a national baseball writer should be able to tell you before the guy ends up having to replace an injured closer.
11. Phillies (11): They hit as many homers last week (seven) as in the first 16 games. Good sign.
You know what's a bad sign? Â They lost two games to the Cubs that week.
12. Orioles (19):Wei-Yin Chen looks average but is off to a terrific start. He looks like an excellent signing by Dan Duquette.
Let's not start sucking each other's Chens just yet, Phildo. Â He's 2-0 with a 2.22 ERA in four starts, which is good, but he's allowed 32 baserunners in 24 innings which is not "terrific." Â There's a good chance that his second trip around the AL isn't so kind.
13. Diamondbacks (12): Kevin Towers got lucky that no one signed Joe Saunders after Towers non-tendered him in December. Saunders is holding the rotation together.
Kevin Towers was a dope for non-tendering Saunders in the first place. Â Joe Saunders isn't going to make anybody forget Sandy Koufax, but he won 12 games for the D'backs last year, posted a 3.69 ERA and had more innings pitched than hits allowed. Â He was lousy in his one playoff start against Milwaukee and it's likely why Towers kicked him to the curb. Â So don't start him in the playoffs anymore.
14. Mets (17): Losing Mike Pelfrey hurts but won't stop them from rolling into May.
The Mets are rollin! Â Look out! Â You can't stop them, not even if you throw the corpse of Mike Pelfrey's right arm in front of them! Â They have won five of their last ten! Â Damn, they are practically on fire!
15. Red Sox (22): Marlon Byrd, miracle worker.
Byrd has been terrific for the Red Sox. Â Well, Phildo terrific. Â He's got 11 hits and a walk in his first 34 at bats, with one extra base hit (a double). Â His replacement with the Cubs has 10 hits and 2 walks in his first 27 at bats (and seven stolen bases), and he's terrible. Â But you know what, maybe I'm being too hard on Phil here. Â Maybe Phil means that Marlon has taught a deaf and blind person how to read and write!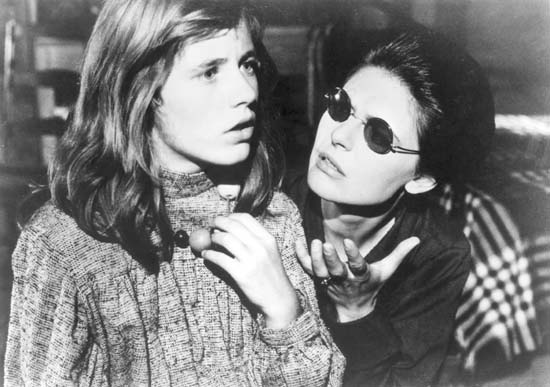 16. Reds (16): The ball has been flying at Great American Ball Park. The Reds hit 10 home runs and scored 34 runs in taking four of six against the Giants and Astros to start a homestand that concludes against the Cubs.
Holy shit! Â They hit ten homers in six games. Â That's almost two a game! Â (That doesn't seem like that many, does it? Â Well, I mean it's more than the Cubs have hit all year, but the Cubs are terrible.)
17. White Sox (13): Keys to a solid April: Deep starting pitching and the hitting of Paul Konerko (1.123 OPS), A.J. Pierzysnki (.895) and Adam Dunn (.881).
Phil loves the White Sox this year. Â He goes on every week about how awesome they are. Â They are one game over .500. Â He also goes on about how awful the Tigers have been. Â They have the exact same record.
18. Angels (10): The release of Bobby Abreu and promotion of Mike Trout smacked of desperation for a team mired in a funk. Mark Trumbo, who has no position to play, is the only significant hitter with an OPS above Chris Iannetta's .759. Before April, Albert Pujols had never had a monthly OPS below .715 (June 2006).
Yes, indeed, it's desperate to release a 38 year old, who you've been trying to trade for five months, but no one will take because he's bad, and to call up your top prospect, who was hitting over .400 in the minors and gives you the best defensive outfield in the game. Â What a shitstorm those moves were.
And, my favorite part is that he says "Before April, Albert Pujols had never had a monthly OPS below .715 (June 2006)."  What does this mean?  He said Albert has never had a monthly OPS below .715 until now, but then for some reason puts (June 2006) in the sentence.  Does that mean Albert had an OPS below .715 that month?  No, apparently it means that was the month he had the .715 OPS in.  Well, OK.  One bit of info is missing from Phil's important stat nugget.  What was Albert's OPS in April?  Was it .100, was it .714?  No, it was .570.  Yes, that's terrible.  How about putting it into actual context?  How about "Pujols' April OPS of .570 was  145 points lower than any other month in his 12 year career?"  Nah, that would have actually made an intelligible point.
19. Indians (20): They somehow went 6-5 during an 11-game stretch without a home run.
Holy shit! Â How did they do that? Â How did they win one more game than they lost while not hitting a single home run? Â It's almost like there are other ways to score? Â Are there? Â There can't be. Â Remember a few years back when Steve Stone was pissing and moaning about how the Cubs could only score when they hit homers? Â So if hitting homers is bad and not hitting homers is also bad, just what the fuck is good?
20. Marlins (15): Ozzie Guillen was counting on Josh Johnson to be his ace, and he's getting hit around. His 5.34 ERA isn't the result of bad luck.
What's more wrong? Â Counting on a guy who missed 23 turns around the rotation last season due to an arm injury, or signing Mark Buehrle for $58 million over four years and still needing to rely on the guy with the bad arm to be your ace?
21. Rockies (18): The last thing a shaky rotation needed was for opening-day starter Jeremy Guthrie to hurt himself in a bicycle accident. He missed Saturday's start and is expected to miss at least one more.
So during the season is a bad time for a starting pitcher to fall off his bike and hurt himself? Â  Insight, Phildo has it.
22. Brewers (21): No NL rotation has a higher ERA (5.25) than the one built around Zack Greinke, Yovani Gallardo, Shaun Marcum and Randy Wolf.
Nobody builds a rotation around Randy Wolf. Â His ERA's nearly seven, because he sucks. Â Greinke and Marcum have been fine, not great, but both have ERA's under four. Â Gallardo's been crap, at over six. Â So why does Phil drag Greinke and Marcum into his one line lack-o-coherence? Â If you question why Phil does things, your brain will explode.
23. Mariners (24): They swept the Tigers in Detroit, scoring 21 runs in three games.
You know what would have been a more interesting stat for the Mariners? Â How about, since averaging over seven runs per game in a four game win streak in Detroit and Toronto the Mariners have scored five runs total in their next four games, all losses.
Or, how about, "Mariners pitcher Charlie Furbush's sister Lucy has a fucking hilarious name,"?
24. Athletics (23): If he can find his stroke, Brandon Inge could be an upgrade at third base, which has been a revolving door for the A's since Eric Chavez.
Inge, is a career .234 hitter, who hit .197 last year for the Tigers, and was released for hitting . 100 this year for them, and is now hitting .125 for the A's. Â He shouldn't be looking for his stroke, he should be looking for the stroke of someone who isn't such a shitty hitter.
25. Pirates (25): Lowest-scoring team in the majors, by a wide margin.
How bad is Pissburgh's offense? Â They are averaging 2.8 runs per game. Â TWO POINT EIGHT! Â That's awful. Â Just embarrassing really. Â Oh, and they have two more wins than the Cubs, who score almost a full run more per game. Â Damn, the Cubs suck.
26. Royals (26): Twelve-game losing streaks have a way of ruining seasons.
The Royals didn't go down this week in the rankings, mostly because they went 3-3, and broke their 12 game losing streak the day after Phil did his rankings LAST week. So, of course that's why he mentioned it this week. Â And next week, after they've won a home game, Phil will finally realize they lost their first 10 home games…all in a row.
27. Padres (27): Chase Headley and Chris Denorfia have been the only productive hitters. Yonder Alonso and the newly rich Cameron Maybin (five years, $25 million) were major disappointments in April. Carlos Quentin, recovering from knee surgery, is getting close to beginning a rehab assignment.
Here's how bad the Padres are, their third and fourth most productive hitters this year? Â Mark Kotsay and Jeremy Hermida. Â After that, Alan Wiggins, who died of AIDS in 1991.
28. Twins (28): Despite Target Field being a pitchers' park, the rotation had a 6.87 ERA through 21 games.
The Twins don't need to be at home to give up runs. Â They've allowed 68 runs at home, and 60 on the road. Â They're equal opportunity shitty. Â Carl Pavano's the only starter with an ERA under five. Â The other studs? Â Francisco Liriano (9.97), Nick Blackburn (6.64), Jason Marquis (6.23) and the immortal Liam Hendriks (6.89). Â And if they do have a lead at the end of a game? Â Their closer, Matt Capps has a 5.63 ERA. Â They've gone from scrappy to crappy with a bullet.
29. Cubs (30): Tony Campana has provided a spark. This is his window to make a lasting impression on the front office.
Tony Campana can do one thing. Â He can run really, really fast. Â That's all. Â He doesn't walk (10 in 186 career big league plate appearances), he only has four extra base hits ever (three doubles and an inside the park homer that Yonder Alfonso is still kicking around the left field corner) and he can't throw. Â He's playing center right now because the alternative is either to play the 57 year old Reed Johnson, the 43 year old Joe Mather or to just let the ball roll to the wall every time. Â He's off to a nice start to the season, and it is fun to watch him run, but the more he plays the quicker he'll regress to his true level (he posted a horrific OPS plus of 67 last year) and the quicker he'll be living in the Des Moines Days Inn again. Â There's your lasting impression.
30. Astros (29): They've dropped their last six series.
Two more wins than the Cubs.
Two.