Predictably, on his way out to Texas (where he proved his value by allowing 8 earned runs in 4 1/3 IP last night), Ryan Dempster took the time to take out a full page ad in one of the local papers. Â Much to the chagrin of Sun-Times hack Gordon Wittenmyer (who gets a four percent commission on any Cubs related farewell ads over 20 column inches in size), it was in the Tribune.
Dempster thanks the fans, gave a tepid pitch for his Foundation and seemed really torn up about leaving.
It was all a little strange, really.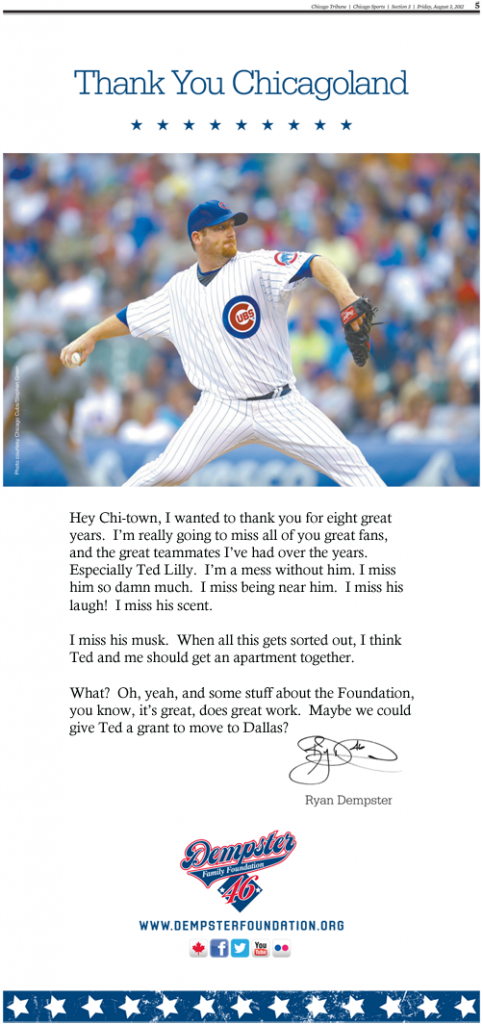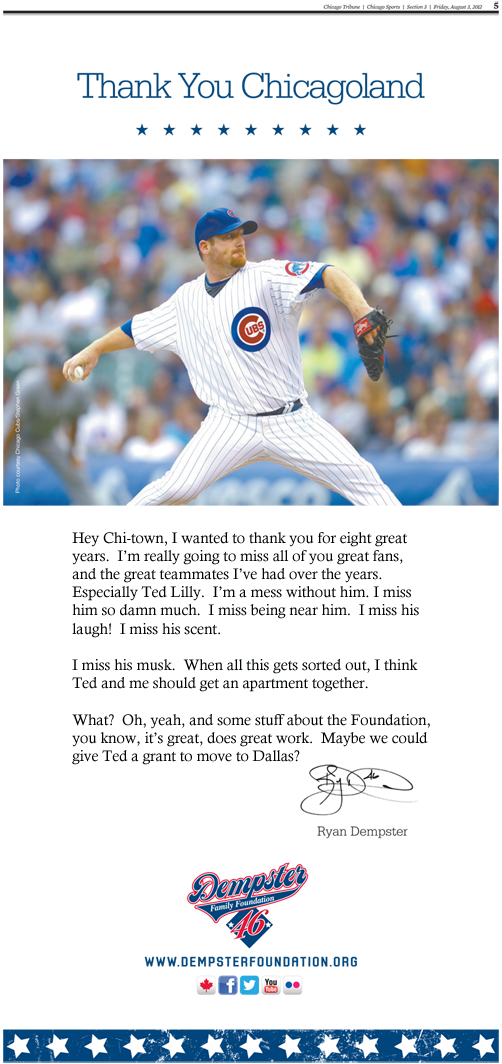 For more on the Ryan Dempster departure, check out our exhaustively made up oral history of the trade saga.