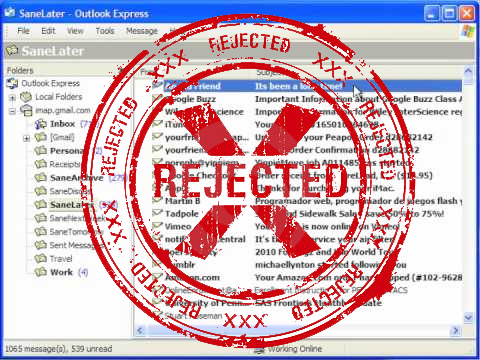 A few weeks ago, I tweeted out that Cubs.com's Carrie Muskat's latest MuskBox was full of even dumber questions than normal. Â (It really was.) Â She tweeted back to me that if I thought those were bad, I should have seen the ones she didn't use. Â I told her to send me the really bad ones, and I'd answer those.
And what do you know, a couple of weeks ago, she took me up on my offer.
Here, is the second installment of Rejected By The MuskBox. Â These two are solid gold dumbassedry.
Why not Youkilis at 3B? He's 33, part of 2 World Series winners, knows Theo/Jed. Most important, he's a winner.
Among the many things E-ramis Ramirez spared us from in his eight and a half seasons in Chicago, was that for nearly a decade we didn't have to listen to fan suggestions about how to fix the problem third base had been PK Wrigley had Bill Madlock traded to the Giants because he was marrying a white woman.
Honestly, that's when the problem started, not when Ron Santo was traded to the White Sox for several players including one prominent Jewish nudist: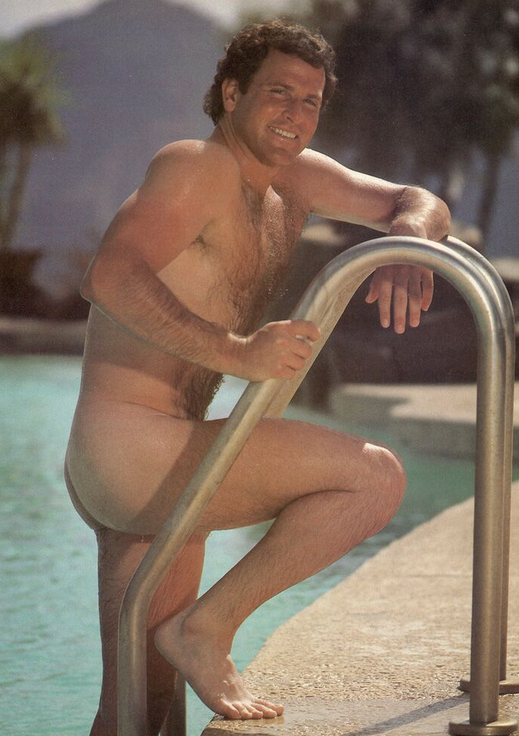 Madlock had won back-to-back batting titles for the Cubs. Â So when people tell you the Cubs didn't replace Santo for thirty years…well, they're full of shit.
Anyway, with E-ramis off to Milwaukee (where all he did was lead the National League in extra base hits last year), the Cubs are in a bit of a third base quandry.
Cubs fans don't do quandries very well. Â Their solutions are always dumb, always shortsighted, and always oft-repeated.
I wasn't even sure getting Youkilis for nothing (actually, if it included Zach Stewart and Brent Lillibridge it's less than nothing) was a good idea for the White Sox last year. Â Youkilis was great for them early on, hitting big homers, getting important hits and making it look like a great deal. Â But then he regressed. Â He hit only .214 with a .332 on base in the second half with a woeful .395 slugging. Â He hit only .219 when he, and the rest of the White Sox shit the bed in September and blew their division lead to the Tigers.
Youkilis has a bad back, and his doughy physique isn't one that you'd expect will age well. Â He's also a much more effective first baseman than a third baseman now, and how many teams need a righthanded non-power threat at first?
But the person who asked the question seemed to be counting on the fact that Youkilis knows Jed and Theo to count for something, and the fact that he's a winner.
The fact he knows the GM and Baseball VP means he wouldn't need a name tag at the Cubs Convention and that's about it. Â The fact that he's a "winner" sure didn't rub off on the White Sox, did it? Â And there's a reason for that. Â A winner who can't play anymore had damned well better be a coach or a manager.
Why don't #Cubs move Soriano to 3B? He's played IF before & can't play OF every day. Then, Jackson & Campana can play.
I'm not sure what the dumbest question ever looks like. Â But I have a pretty good idea it looks something like this one. Â There are so many dumb things about it, I'm not sure where to begin.
So this person wants the Cubs to move Alfonso Soriano to third base. Â Given how deep he was playing at second his last couple of years with Texas, Soriano might think he's playing third already. Â This is what people don't remember. Â There's a reason he became a leftfielder in 2006. Â He couldn't play second. Â He was awful there. Â Nobody moves a guy who can hit like Soriano could from an infield spot to an outfield spot unless the guy can't handle his infield position. Â Left field is the easiest spot on the field to play, so it's also the easiest spot to fill. Â If Soriano were playing mildly competent defense at second, there's no way he'd have ever been moved.
But even forgetting that, this reader wants the Cubs to move a soon-to-be 37 year old, who hasn't played more than one inning of emergency fill in duty in the infield in any game since 2009 to move full time to third base. Â Actually, Soriano has played third for the Cubs already. Â He played a third of an inning there on August 1, 2009 in a 9-8 win over the Marlins. Â He and Jeff Baker swapped spots between second and third batter to batter to try to hide Soriano on the infield during the tenth inning of the game. Â Baker played third when the righties batted, Soriano played third when lefty Jeremy Hermida batted. Â Mercifully, nobody hit the ball at Alfonso.
Looking that up caused me to have a flashback that nearly gave me a seizure. Â The Cubs were a half game out of first after that game. Â The next day, you will no doubt remember, they could have gone into first, and had a 2-1 lead in the bottom of the ninth when Kevin Gregg (guh) gave up the tying and winning home runs on consecutive pitches to Dan Uggla and Cody Ross. Â I take a lot of shit on the podcast for constantly defending the job Lou Piniella did with the Cubs, but take a look at the 2009 Cubs sometime and tell me who else could have had that team in contention that late in the season. Â In that game they not only had Sam Fuld leading off, but Jake Fox was batting cleanup, and those were the best options for each spot. Â OK, never mind, back to this horseshit ridiculous Soriano question.
The reader's defense of his lousy idea is that Soriano can't play the outfield every day, but he could play infield every day. Â Whuh? Â In what world is it harder, physically to play left than third? Â Does he think the longer run to and from the dugout is what's wearing Alfonso out?
Then, there's the lunacy about trying to open a spot so Brett Jackson and Tony Campana can play more. Â First off, Tony Campana is a terrible baseball player. Â If baseball used little league rules, he'd be the greatest courtesy runner in the history of the world, but they don't, and so his inability to hit, or draw walks, or throw, come into play. Â The fact he's being protected on the 40 man roster right now is mind-boggling.
As for Jackson, his short stint in the big leagues showed us several things:
He's already a big league caliber defensive centerfielder
He's got great tools. Â He's got speed, a good arm, he has power, he's a good baserunner.
His swing is so laughably inconsistent that he has no chance of playing in the big leagues for any prolonged period of time
Jackson needs to completely change his swing, because there's no reason a guy with that much extra base power, and good plate judgement should strike out in HALF his at bats, and swing and miss so much. Â Jackson needs to go to Iowa and stay there until he figures it out. Â If it's July or August, great. Â If it's 2017, so be it.
There's no reason to move Soriano to create room for either of these dopes. Â And even if there were, I doubt Dale Sveum wants to swap Darwin Barney and Soriano every time a lefty batter comes up. Â ROTATE!