Are you ready? Â It's coming. Â The long wait is almost over. Â It's just a few hours away. Â Our beloved Bears finally take the field for real on Sunday and they face the similarly dressed Cincinnati Bengals. Â The game starts at noon, and "it" starts for real at about 3 p.m.
"It" of course is the symbiotic relationship between meathead Bears fans and the awful, horrible, local media that cover this team.
"It" never really stops, of course, but an actual game, played for real with standings and stuff on the line, brings out the worst in both the parasites and the hosts.
Meathead talking points have been distributed. Â They have to be written in all caps and they have to be limited to a syllable or two per word, but they're out there.
TRESSMAN DON'T HAVE THE FIRE OR THE PASSION TO LEAD A TEAM
HOW COME THE FULLBACK DIDN'T GET MORE CARRIES? DIKKA KNEW HOW TO USE MATT SUHEY
THEY WERE TOO CHEAP TO PAY URLACKER AND NOW THE DEFENSE SUCKS
CUTLER DOESN'T EVEN CARE
BRING BACK THE HONEYBEARS, HAVEN'T WON A SUPERBOWL WITHOUT THEM
TIM SHAW!
MARTY EMBRY IS THE WORST GENERAL MANAGER, WHY DON'T THEY BRING BACK MARK HATLEY?
PUT HESTER BACK AT WIDE RECEIVER AND HAVE HIM RUN THE BOMB ON EVERY PLAY
MOVE SHEA MCCLELLIN TO LINEBACKER
DIKKA!
I CAN'T REALLY COMMENT ON THE O-LINE BECAUSE I HAVEN'T GRADED THE FILM YET, BUT…
I'm sure former DePaul center Marty Embry will be excited to learn he's the Bears' GM now, and Mark Hatley would be excited to know he still has fans, but he's dead.
That last comment, really gets said…a fair amount…by callers.
Bears fans are not likely to like Trestman, either. Â He doesn't tick the boxes that the lunatic fringe wants. Â He's not going to grab a player by the facemask, or throw his gum at a fan, he's not going to rip a play sheet out of a coordinator's hands, and he's not going to get a perm and die his hair orange.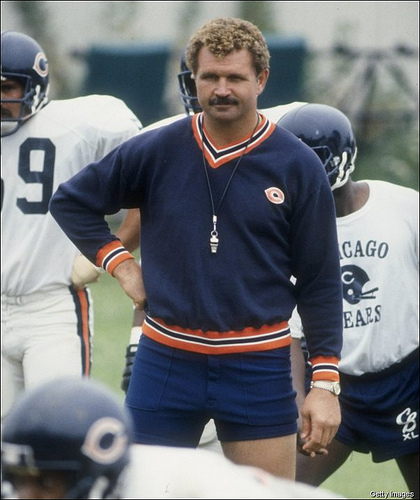 But…what if he had enough…nah.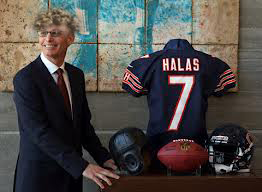 The biggest problem isn't really the fans, though. Â Every fanbase has meatheads. Â The problem is the media that feeds these dopes.
It starts during the game with the horrific tandem of Jeff Joniak and Tom Thayer.
Joniak, is, and this is not an exaggeration, the worst play-by-play announcer in professional sports. Â He makes Judd Sirott sound like Vin Scully. Â Joniak's "schtick" is pretty innovative. Â It takes a lot of balls to announce a three hour football game and never give the score, the down and distance or what yardline the ball is on. Â Thayer seems competent by comparison. Â Then again a howler monkey would seem competent when compared to Joniak.
Thayer's main problem is his obsession with stuff we don't care about. Â Mainly his beloved offensive line. Â That's not to say we don't want to know what's going on with the line, but it is to say we don't want 180 minutes of it.
Then there is the long list of former Bears allowed to yell after games.  I like to think that instead of the local media outlets believing these guys add actual insight, that it's really just a chance for the fans at home to see what a tragic thing chronic traumatic encephalopathy is.
But the biggest problem is this guy: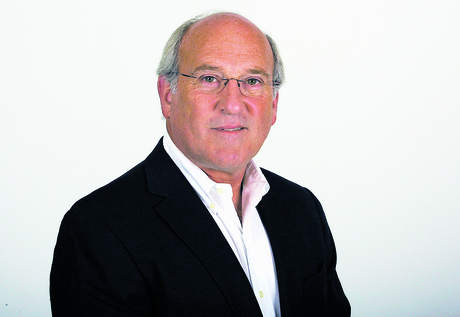 It is unclear if Hub Arkush is the illegitimate son of Billy Packer and a sea turtle, but it's also unclear that he's not. Â Hub's been passing himself off as a football expert since I was eight, and in many respects he's been very good at it. Â He founded a magazine, he was–incredibly–a sideline reporter then color commentator on Bears broadcasts for SEVENTEEN seasons, he's got a TV show that nobody watches, and now a eponymously named web site. Â But where Hub does his most damage is as the "football expert" on The Score. Â The damage comes from the sheer volume of his appearances and the pure tonnage of opinions he drops like live turkeys from a helicopter.
I am not saying you need to play professional, or even college football to be an expert on the sport. Â That's the kind of stupid shit that will get tossed at Trestman all year, even though he did play college football (I'm assuming the University of Minnesota counts, right?)
Hub's problem isn't that he hasn't put the work in over the last 30 years, it's that he's a dick. Â He cannot fight the urge to talk down to fans to make it seem like his opinion is so valuable that it has to be rare like a kakapo.
Actually, Hub sort of looks like a kakapo…if he wore a wig.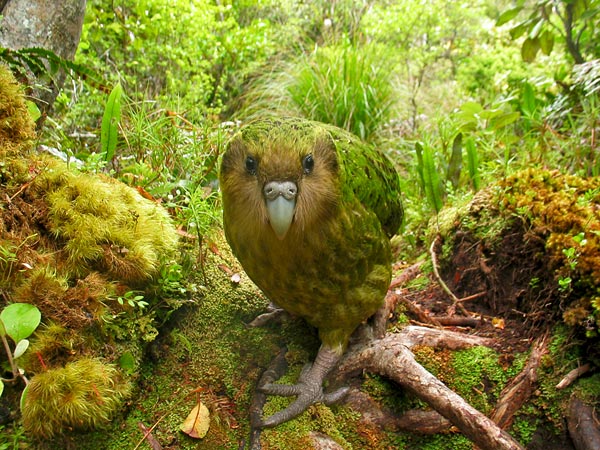 Maybe Trestman can give him the one Coach Dikka gave him?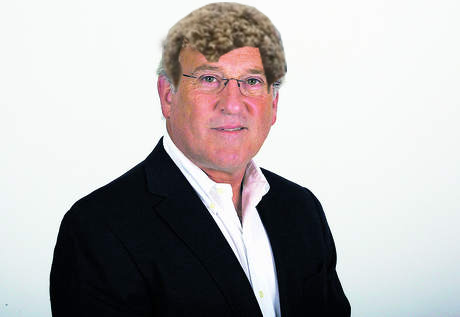 What Hub's irrational certainty has done over three decades is embolden the dumb among us in their own opinions. Â They think all you need to do to be an expert is to yell "BALL!" whenever you see a fumble and bankrupt a magazine.
Our local newspapers do us no favors. Â Their Bears coverage is all about volume, not quality, and half of it includes Hub. Â Even the postgame on Comcast Sports Net which has quality analysis from (former Bear) Jim Miller has downgraded with Pat Boyle leaving the show in favor of Chris Boden. Â (Former Bear) Hunter Hillenmeyer joins the crew, and he's part of that CTE social experiment, but (former Bear) Dan Jiggetts is still around. Â Jiggetts' role appears to be to suck down Gatorades on set, do his Bears "Kool-Aid" voice that wasn't funny 25 years ago and try to not have a massive heart attack while he's on camera.
If only we could get (former Bear) Jerry Azumah back to critique the clothes the players wear during the interviews. Â Now that was quality TV.
Maybe what would be best for all of us would be to just watch the game with the sound down, and trust our own football knowledge to tell us what happened?
Nope, screw that, let's call OB and tell him how football was better back in the old days!
Now, if you'll excuse me, I'm not done grading the film from the fourth preseason game.