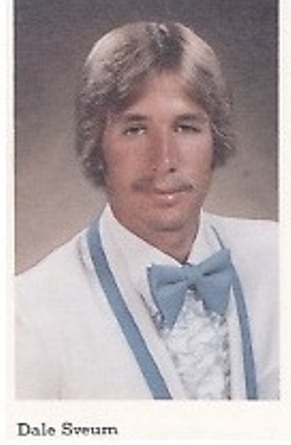 Dear Cubs fans,
I'm Dale Sveum, and I'm the manager of the Cubs. Â We play baseball for a living, and we're not winning a lot of games or nothing right now, but this is pretty much the best bunch of guys a manager could ever ask for and we're trying real hard. Â My contract isn't over until the end of next season, but there's a lot of talk now that the Cubs might not let me manage the team next year.
Let me be the first to tell you, that, that is a crock of shit.
Pardon my French.
I guess shit is French for crap or something.
I know my team hasn't won a lot of games these last couple of years, and I take full responsibility for that, because I'm the manager. Â I learned from Tito Francona over there when we was in Boston together that everything is the manager's fault. Â Even when the third base coach sends like three runners to easy outs at home plate during one inning or something. Â When I was up there in Milwaukee with Ned, we used to get pissed drunk and go jogging, and even if one of your coaches trips and shoves you into traffic and you break your collarbone, it's your fault. Â It's just how this works.
Ryan Braun's raging herpes? Â That's Ron Roenicke's fault.
Delmon Young yells mean things at Jewish people? Â That's on Jim Leyland.
Ryan Dempster goes on the DL when a seltzer bottle explodes in his pants…nah, that one was on Dempster.
A lot of good things have happened since I got this job when Mike Maddux decided the house he was building in Dallas was too nice for him to move to Chicago.
Darwin Barney won a Gold Glove last year. Â That was pretty neat. Â And…um, you know lots of good stuff. Â I don't want to bore you by listing it all.
Some of my friends tell me that my players are pretty shitty and it's impossible to win with a bunch of shitty players and I tell them that they're right.
I mean we've got some good players, don't get me wrong. Â Travis Wood is pretty much the best pitcher in the National League, sort of. Â Luis Valbuena was on pace to hit like 30 homers there for a while. Â You guys seen this fuckin' Donnie Murphy? Â Holy shit. Â He's basically like Chipper Jones, except he doesn't switch hit. Â They're the same age, too, I think.
I get some crap for the way I handle the bullpen sometimes. Â Like the time in New York I brought Marmol in with a three run lead in the ninth and we lost. Â I had Blake Parker up, too, and everybody wanted to know why I didn't just bring him in. Â I forgot that Blake Parker is the white Mo Rivera. Â How could I have been so stupid? Â I'll be about ten minutes late to batting practice guys, I have to finish engraving Blake Parker's Hall of Fame plaque. Â Hey Blake, what hat do you want to wear on your plaque, your Cubs one or that "No fat chicks" one you bought at the Flying J Monday morning?
Accountability is a big thing for a manager. Â I learned that from Ned. Â Remember that time he got fired with 12 games left in the season and we made the playoffs even though I barely had a .500 record? Â We needed seven wins and we got them, that's how high I can account.
People give me a lot of shit about my batting orders and how I keep moving guys around. Â I'm just trying to find a lineup that might give us a chance to win a game, but the reality is that when your stacking shit nine deep it doesn't matter what order you stack it.
If the Cubs didn't bring me back next year, would it be fair? Â I don't think fair's got a damn thing to do with it. Â Sure, we lost a shitload of games the last two years, but that was kind of the idea. Â Some shit about draft pools and slotting or something. Â I don't know. Â I just know that I coach up the guys they give me, and when some of them play well, we reward them by letting them play somewhere else. Â By that logic, I should never leave.
Theo likes to tell this story about a guy who keeps pushing a rock up a hill and every time he gets there the rock rolls back down and he has to it over and over again. Â The guy's name is Sissy Fuss. Â I feel like Sissy Fuss some days. Â But you know what? Â This job beats working.
My dad spent ten hours a day, every day up to his knees in raw sewage. Â Now THAT is a job. Â No, he wasn't a water treatment plant operator, just a really terrible plumber.
This? Â This isn't a job.
If the Cubs fire me tomorrow I'll just throw my best cutoff t's into a paper sack toss them them in the bed of my sweet-ass Ford F-350 and head south or west or whatever to Phoenix.
But I'll tell you what, if the Cubs keep me for another year, they won't regret it. Â I see big things coming for this team. Â Castro's playing better defense than most of you dipshits realize. Â Only five errors since the All-Star Break. Â Rizzo's batting average is shit, but he's fourth in the league in walks and is hitting lots of doubles and homers. Â Castillo's pretty fucking good now. Â Wood's done a lot for a guy throwing up the weak ass shit he's got to work with. Â Shark had never pitched 200 innings before, and he's getting tired, but he's a pretty damned good pitcher. Â I can't understand a fucking thing Pedro Strop says, but he's got some pretty good shit.
I don't know about the prospects, because I've been stuck watching this shit assed team all year. Â We get video on them every day though. Â Baez is ridiculous. Â You can't get a fastball by him. Â The big skinny third baseman's already a better hitter than anybody on the big team. Â Soler hasn't threatened to kill anybody with a bat for like five months. Â The fat kid's a good hitter, too. Â Those skinny pitchers we got from Texas and the Yankees look pretty good.
It'd be just my luck to have to put up with two years of this horseshit, only to get shitcanned right before the good players show up.
I don't know why everybody's so impatient. Â This team's been terrible for a hundred years. Â You can't wait two more? Â Really? Â This is the breaking point?
Who have we traded that was really any good anyway? Â Dempster? Â Fuck that guy, he's not even going to be on the Red Sox playoff roster. Â Garza lost his mind in Texas when the A's bunted on him over and over in that one game and he's been terrible ever since, his ERA is almost five. Â Feldman? Â Who cares? Â It took me a month to stop calling him Volstad. Â DeJesus? Â Sweeney's a better player, and DeJesus is probably going to be back next year anyway.
Cashner throws a one-hitter against the Pirates and now he's Cy Fucking Young Junior. Â We didn't trade him because he wasn't good, we traded him because he hurts his arm every year. Â He's already torn a labrum and that shit doesn't grow back. Â He's going to be awesome for about a half season every year and in four years he'll be coaching a high school baseball team.
So knock it off. Â We've got more talent now than we did two years ago. Â A lot more, actually.
Anyway, thanks for hearing me out. Â For the most part you are pretty good fans. Â Some of you are a little weird.
Have a good winter, I'll see you at the new spring training complex in February as long as Robin doesn't shoot me in the head again this winter.
Stay frosty,
Dale