It's so easy to ignore David Haugh's existence that after awhile you forget just how colossally stupid he is. Â Then, occasionally, he goes out of his way to remind us. Â Today was one of those days.
Maybe he figured that because he and Dave Kaplan were about to make their debut on WGN's new pseudo-FM sports talk station The Game 87.7 FM WKQX. Â That's right, even though your car stereo doesn't go that low, they are broadcasting on 87.7 FM, and it's also simulcast on channel 6 on TV. Â Not video, just the audio. Â It all seems so pointless. Â Much like employing David Haugh.
Today, Chicago's favorite dumbshit decided to reinforce the fact that he knows nothing about baseball. Â Lets' enjoy.
Nothing says spring training is here like a nifty headline that nods to baseball's nine innings and the discomfort that comes from a herpes flare up.
MESA, Ariz. — Besides 6 inches of fresh snow in the driveway, nothing confirms how long this winter has dragged like feeling delirious over seeing two baseball teams that combined for 195 losses last season.
Dateline Mesa, let's talk snow! Â And, bad baseball teams.
Curiosity also accompanied me Monday to the desert, and not just wondering what that big orange thing in the sky was.
Big orange thing? Â I thought Keith Moreland was still in Texas?
What piques my interest most about the Cubs and White Sox at spring training?
Bison dog or churro? Â Empty bleacher seats or being stabbed in the parking lot? Â So many choices.
Start with these nine questions.
Just nine? Â There's hardly going to be time to pine for Tony Campana!
Matt Davidson or Kris Bryant?
This is not the Highlander, Dave. Â There not only can be more than only one, there has to be two.
Both teams will show off 22-year-old third basemen with bright futures and big power. Which one looks more major-league-ready?
Kris Bryant looks like the fifth member of One Direction (Are there more than four of them? For the purpose of this joke there are not, and I'm too lazy to care to check.)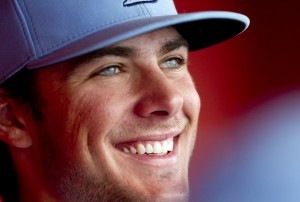 Matt Davidson looks like the demon spawn of Kevin Millar and Kevin Millar's mom.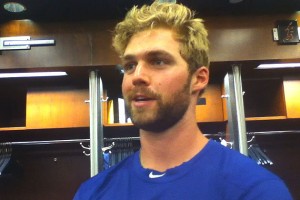 The Sox traded their closer to get Davidson.
Big deal, the closer was Addison Reed. Â They'd have traded him for bus fare.
The Cubs drafted Bryant second overall.
So…great? Â What is the point here, David?
Davidson likely will finish 2014 with more major league at-bats, but Bryant, who eventually might move to the outfield, possesses more potential — which can be a dirty word at spring training.
You know what else is a dirty word at spring training? Dumbfucksportswriter.
Are the Cubs assuming too much in counting on Junior Lake every day?

Lake became the Cubs' version of Yasiel Puig in the second half, creating excitement in a summer full of doldrums. His 254-at-bat stint identified Lake as a potential core player if he can avoid chronic inconsistency. The Cubs have other highly touted outfield prospects, but Lake's emergence as the regular center fielder could give them one fewer question to answer.
I told you he was dumb, gang.
Did anybody compare Junior to Yasiel Puig? Â I mean anybody sane? Â And I like how Haugh says Lake is a potential core player if he can avoid "chronic inconsistency." Â In other words, if he's completely different, he'll be pretty good. Â Junior also has no chance of being the long-term centerfielder unless the chain Albert Almora uses to climb trees breaks.
Which first baseman looks more dangerous, Jose Abreu or Anthony Rizzo?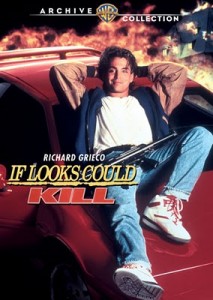 The answer is always: Grieco.
No Sox player in Glendale will generate more buzz than Abreu. How well he adjusts to major league pitching will determine how quickly the Sox begin to realize a return on their $68 million investment. Abreu likely will deposit his share of 420-foot-plus home runs, but several scouts warn to anticipate a high number of strikeouts too.
Only home runs that go 420 or more feet count this year. Â I also like Haugh's analysis that how well a player adjusts to big league pitching will determine if he's any good. Â Groundbreaking stuff, here.
Rizzo needs a bounce-back season that would make everybody on the North Side feel better about The Cubs Way.
If Rizzo struggles again…rebuilding fails. Â No need to renovate Wrigley, just tear the dump down and disband the franchise. Â No pressure, Anthony.
Which young Cubs shortstop projects as the bigger star?
The Cubs are so awash in shortstop prospects that we measure them only in who is the bigger star. Â This is basically Mantle-DiMaggio for the 21st Century.
Javier Baez arrived as the Cubs' most compelling prospect despite 44 errors last season. It's hard to envision Baez breaking camp with the Cubs after Rick Renteria reaffirmed Monday he will start the season as Iowa's shortstop.
Will Javy be the starting shortstop for the Cubs? Â The manager says no. Â Sounds up for grabs to me!
But how long Baez stays there — or if he eventually switches to second base —depends largely on Starlin Castro elevating his focus and defensive consistency.  If Castro shows signs of lapsing into bad habits, expect trade rumors (the Yankees?) to start as Baez gets more comfortable at Triple A.
The dumbest thing Haugh will write all year? Â Well, it's asinine alright, but he can top it. Â Basically, his hypothesis is that if Castro struggles again, the New York Yankees will trade for him to replace Derek Jeter next year. Â Right, nothing entices the Yankees more than back-to-back shit years.
Can Erik Johnson give the Sox a reliable fourth starter?

Johnson rates as the most intriguing Sox pitcher over the next several weeks — and possibly months. In five major league starts last year, the team's top pitching prospect looked the part. In a sport in which 22-year-old Michael Wacha dominated the postseason for the Cardinals, the Sox would love Johnson to come of age at 24.
Erik Johnson in five September starts — 27 innings pitched, 32 hits, 11 walks, 18 K's.
Michael Wacha in five POSTSEASON starts — 31 innings pitched, 16 hits, 12 walks, 33 K's.
Please stop typing, Dave.
How will Jeff Samardzija pitch through a tiresome contract saga?
Jeff, you gonna be OK? Â I know how exhausting it must be to not sign a contract every day. Â You gonna be able to get by on $5.3 million this year?
Through little fault of his own, expectations remain impossibly high for Samardzija in Chicago because of a magnetic personality, electric stuff and Notre Dame football pedigree.
He's a magnet alright. Â A skank magnet…right Alsip girls?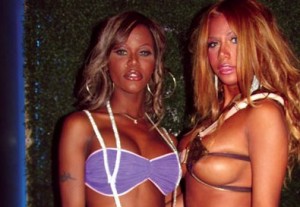 Pitching on bad teams, Samardzija has yet to have a season with double-digit victories — hardly numbers that support the notion a 29-35 career pitcher should be paid like an ace.
Just re-read that sentence.
Because he pitches on bad teams he can't pile up wins, and because he doesn't have very many wins he's not a top pitcher. Â My brain hurts.
Samardzija's 29-35 record isn't what says he's not a top notch pitcher.
A career ERA plus of 97 does. Â So does a career WHIP Â of 1.355, and his 12.1 baserunners per nine innings. Â Not the fact that he doesn't have a 10+ win season pitching on shitty teams. Â Haugh started making that point, then dropped it. Â Ugh.
If the Cubs can move Samardzija to add minor league depth, a change of scenery might benefit everybody.
You know where they have nice scenery, Jeff? Â Pissburgh! Â Go get some.
Will the real Josh Phegley stand up behind the plate?
I think he'd get his pitcher more strike calls if he squatted back there.
What is Rick Renteria like?
He looks like Lou Piniella and Don Zimmer had a baby.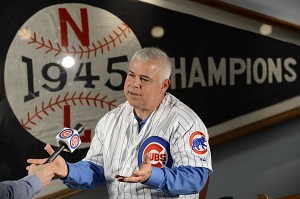 A guy who took a line drive to the temple, as Renteria did while a minor league prospect, knows something about perseverance.
He could have been killed…or worse.
Nothing qualifies a guy to manage the Cubs like trauma to the cranium.
Managing the Cubs will test Renteria in ways his predecessors never imagined.
What the fuck does this mean?
Hey Rick. Â Sure, Dusty and Lou were expected to finally break through and win a world championship here. Â You? Â We want you to win a World Series and wrestle syphillitic badgers before games. Â And, you're going to have to babysit Todd on the weekends.
That process starts in Arizona. Anticipation surrounds Renteria's style, his strategy, his skill in handling the Chicago media. The Cubs hired Renteria because of a cheerful perspective that helps him communicate with young players — especially a strong Latin American contingent.
It's pretty hard to handle the Chicago media. Â What a rough bunch. Â How can you match wits with guys as intellectually dogged as Jesse Rogers, Bruce Levine and David Shuster? Â Gordon Wittenmyer is a self-taught financial savant, the Daily Herald lets Bruce Miles cover the team one game a month and Paul Sullivan's just there for the free bobbleheads.
But Renteria must be as firm and consistent as he is friendly to distinguish him from being considered, say, a bilingual Mike Quade.
You know who a bilingual Mike Quade is?
Mike Quade.
Who is "Spanky"?
Dave, what you do in your hotel bathroom is your own business.
The Cubs created a buzz by introducing a mascot named Clark. The Sox countered with center fielder Adam Eaton, also paid to create enthusiasm.
So Adam, what's your job on this team? Â "I need to get on base and play great defense."
Wrong! Â You are the enthusiasm coach! Â Get to work…enthusing.
The energetic Eaton symbolizes a shift from the lethargy of a 99-loss season.
Oh, boy.
Guys like Eaton can give a team either a jolt or a headache, depending on whether he is more like Aaron Rowand or Nick Swisher.
So are you a good defensive outfielder who can't get on base and can't hit at all, or are you a corner outfielder with a shitty arm who gets on base? Â There is no good answer.
Eaton will fit in easier if he gets on base as much as the Sox hope from the leadoff spot.
As long as he waves pom poms when he gets to first.
Here's a tip. Â If you don't understand baseball. Â Try not to write about it.