And you thought you'd never see it again! With 1989 manager of the year, and all-around beloved figure Don Zimmer passing last night, how about we turn back the clock and do a Daily Dose just for old time's sake? Here's the great Vin Scully on the passing of "Dodger legend" Don Zimmer.
Vin is the fucking greatest.
Since we've been around for nearly 17 years now…I'm not making that up, over that time I've written about pretty much everybody. Â So I figured, why not dip into the archives and pull out some Don Zimmer stuff?
Talk about a time suck.
You know you're a dope when you read something like this "The curse of numbers" piece from five years ago, forgot you wrote it and laugh at your own jokes. Â I do recommend it, though.
The Zimmer entry is nice, and there are some pretty good stories in there, and I completely forgot who I used for #23, but I knew it wasn't Ryne Sandberg.
This is more recent, and it features great video of two fights in games in 1984 between the Cubs and Reds, and Zimmer is, of course, right in the middle of things.
We all waxed nostalgic last night about maybe the most fun Cubs team of our lifetimes, the 1989 bunch, and BC tweeted out the "Keeping the Dream Alive" video, but here it is again, with a little of my commentary and an awesome photo of Shawon Dunston.
How about a list of the Top 20 Foul Balls in Cubs history? Â Zimmer's #12 and I can't believe Bleacher Report didn't hire me after this.
Zimmer spent the last few years as a special adviser to the Rays, and announcers Todd Kalas and our old buddy DeWayne Staats got choked up last night relaying the sad news.
Joe Torre seems a little obsessed with Don taking off this pants:
Seabiscuit's Jockey on Zimmer's favorite team, ever. Â SPOILER ALERT: It's ours, too.
Barry Rozner with a great effort here on the first Cubs manager he ever covered.
Leigh Montville with a nice column about Don Zimmer.
THIS: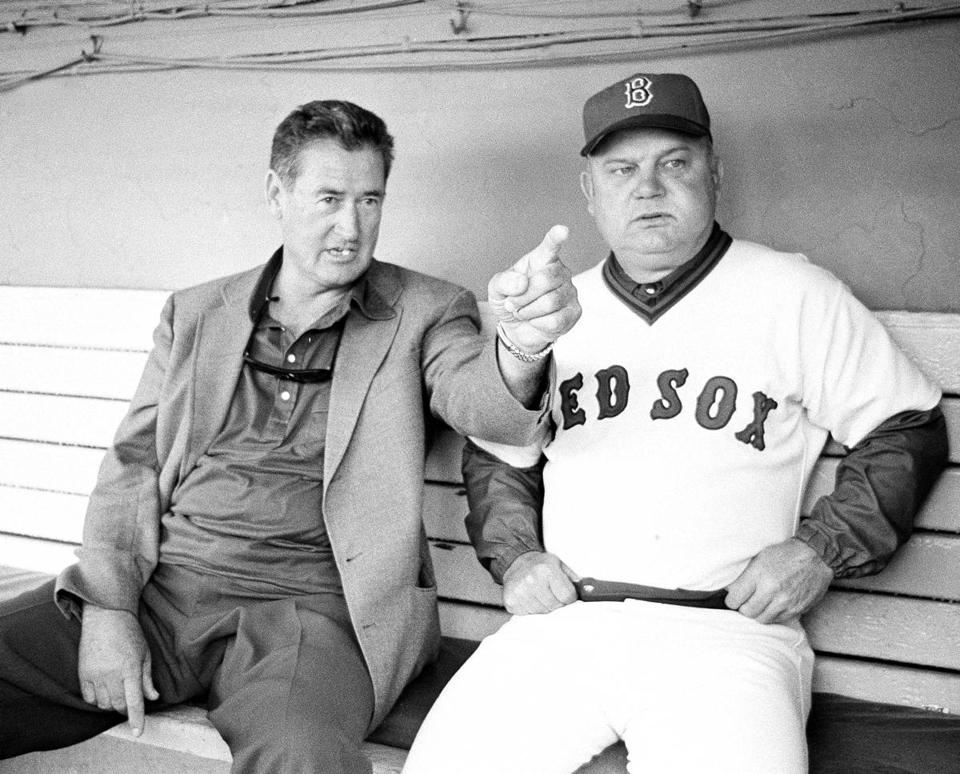 And…THIS: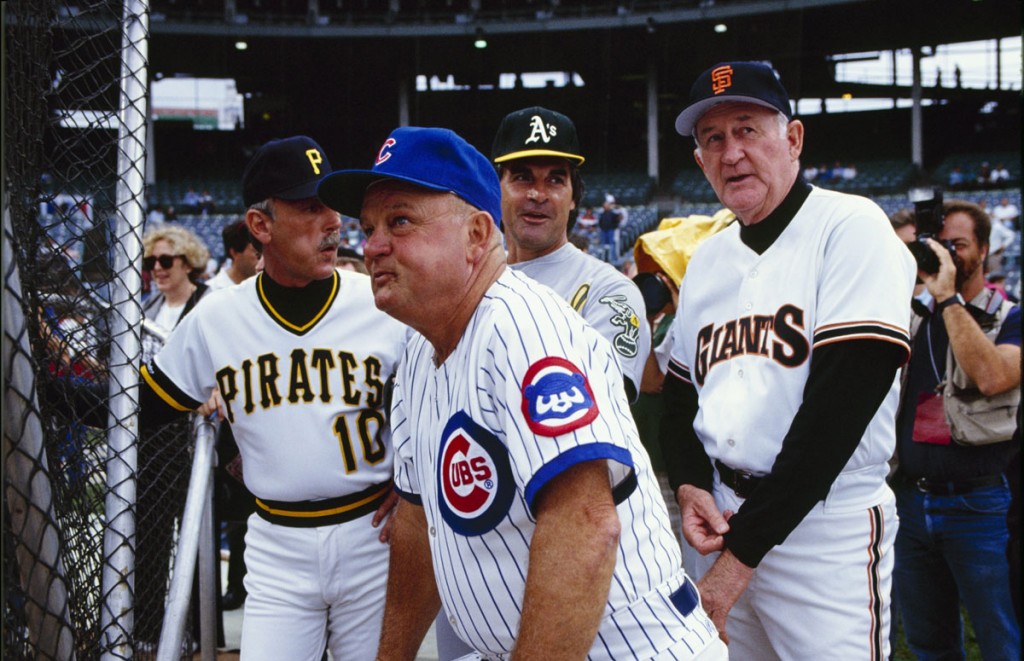 Mariotti puts down the doughnut to…oh, who gives a shit. I guess I can't do one of these without pointing out that Alex Kaseberg is still writing "jokes." Â Here's one from yesterday.
The NFLÂ announced they will drop the Roman numerals for Super Bowl 50. This comes almost two hundred years since the Italians dropped Roman numerals. At this rate of progress, the NFL will only take another ten years to use a GPS to measure a first down instead of two guys with poles and a chain.
Oh, for godsakes.