Remember a few years ago when the Red Sox went apeshit in the offseason and signed every free agent and then flamed out in September and fired Tito Francona and Theo left and then they hired Bobby Valentine and the team sucked and the Dodgers took all of those bad contracts off their hands and then they signed some lower priced guys and won the World Series?  Apparently they don't.
Today they signed Hanley Ramirez and Pablo Sandoval for a combined ten years and almost $200 million.  This, despite the fact than Hanley can't really play shortstop anymore and Pablo's numbers have been declining in inverse proportion to his weight.
Granted, Hanley can still rake, and should make for a passable outfielder (but maybe they'd have been better off with a lower priced…outfielder), and the Panda has been pretty ridiculous in the last two World Series' he's played in.  (Hanley's postseason numbers are also great, though his NLCS numbers took a dive in 2013 after the Cardinals' Joe Kelly ((his new teammate)) hit him on purpose and broke a rib.
But these are basically soon-to-be positionless players making a lot of money for several years.  Since all we care about is how do things affect the Cubs…
how does this affect the Cubs?
The Red Sox have, in the post-Theo era, taken a hard line stance that they don't want to sign anybody–particularly pitchers–but basically anybody for more than five years.  You'll notice how long Hanley and Panda's contracts are.  This greatly impacts their chances of bringing Jon Lester back from exile in Oakland.
They reportedly have offered him (you guessed it) five years and $120 million.  He's going to get six year offers.  The Barves will probably go there, and the Cubs certainly will.  The Red Sox don't have to.  They can tell him he can come play on a much improved team, that just won the World Series two years ago, and make a shit-ton of money for five years, or go hang out in the Cubs' remodeling plaster dust and hope that for the first time since the invention of the telephone, the Cubs might win something–but hey, he'll get six years.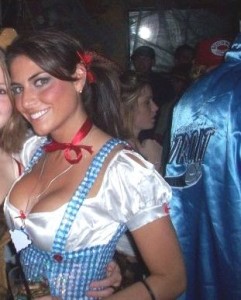 They can do that because they have options to get another starting pitcher without going beyond five years.  They have multiple extra outfielders to trade (some good like Mookie Betts, some old like Shane Victorino, some who can't hit like Jackie Bradley Jr., and MIKE OLT'S! spiritual cousin Brock Holt) and if they wish (which they shouldn't) shortstop Xander Bogaerts or erstwhile third baseman Will Middlebrooks (fiance to the smokin' hot Jenny Dell), and that's not even mentioning their pitching prospects.
With those prospects and an extra outfielder like Yoenis Cespedes, the Red Sox can match up for either Cole Hamels or Jordan Zimmermann.
So, what's the best case for the Cubs?
The Red Sox hold firm on five years for Lester.  His visit to St. Louis was just for show for these three reasons:
So his agent can get an extra year and lots more money from the Cubs
So the Cardinals can force the Cubs to give up lots more money to get him
Because he wanted to try some of that sweet, sweet, St. Louis meth
The Red Sox trade for Hamels, leaving Zimmermann to test free agency after the season and for the Cubs to sign him.  Or maybe the Cubs sign Lester and trade for Zimmermann?
What's the worst case?
Lester signs with the Cardinals since they were able to fill their right field hole with just an affordable one-year commitment to Jason Heyward.  The Red Sox trade for Hamels.  The Nats hang onto Zimmermann and finally sign him to an extension.  The Cubs call Edwin Jackson and ask him if he has any brothers or sisters they can sign.
You know who should be licking his chops at Sandoval's new contract?
Pablo put up an OPS plus of 111 this year, and plays average to slightly below defense.
Who's got two index fingers and had an OPS plus of 114 and plays excellent defense and can play second just as well?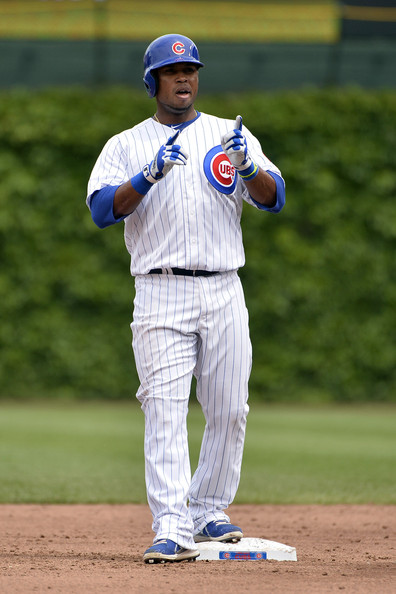 Kung Fu Luis?