Yesterday, the Cubs invited a gaggle of Cubs bloggers to sit down with Cubs Vice President for Business Mismanagement Crane Kenney.  Apparently they didn't have postal addresses for Hire Jim Essian or me.  But, thankfully, our good friend Al Yellon did score an invite.  He filed this report:
Crane Kenney Talks TV, Wrigley Project, More In Wide-Ranging Forum
Nobody writes a catchier headline than our boy Al.
In what they termed the first blogger forum, the Cubs invited me and several other members of the alternative media to an hour-long session with Cubs President of Business Operations Crane Kenney Tuesday afternoon in the Presentation Room at the Cubs' offices on Clark Street north of Waveland Avenue. I had never been in this particular room in the offices before;
Ooh, a room Al had never been in before!  The Cubs are great to him, they give him access to things he's never seen.  Next up, a vagina.
they have a scale model of the restored Wrigley Field in there (which doesn't necessarily have all the changes made to the plan since last summer).
NICE SCALE MODEL, CRANE!  YOU DON'T EVEN HAVE THE PATTERNS CUT INTO THE OUTFIELD GRASS RIGHT! (Al tries to dramatically sweep the model off the table onto the floor, but instead splits his pants and aggravates both of his hernias.)
The biggest news made Tuesday: Kenney told the group that the bleacher construction project is, in fact, behind schedule, largely due to delays in finishing water-main work on Sheffield Avenue.
Ooh, that is big news.  Some of the seats might not be ready for opening day.  Better call the Cardinals and forfeit.  Alvin is being inconvenienced again!  Ugh, why must Theo fail over and over?
The Sheffield work was begun right after the Zac Brown concert at Wrigley September 13 and was supposed to be completed by October 6.
October 6?  Oh, they're just off by a little.  Like six weeks.  At this rate the rooftops are going to lose customers to the tenants who live on the first floor of the buildings and will have an unobstructed view of the playing field.
As you've no doubt seen from the photos we post every day here
No doubt.  Why I can't start my day without reading one of your construction updates, with those great photos featuring 14 different angles of the same unmanned end loader.  Riveting.
they're still wrapping up that work nearly two months behind schedule, and can't even stage any of the heavy equipment on Sheffield (as it is now on Waveland) until that work is done.
Al then posted a photo of him and some heavy equipment.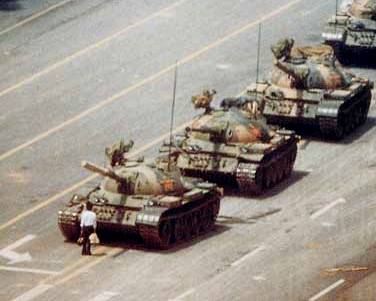 I'm not sure which angle of Waveland we're seeing here.
The water-main issue isn't the only reason they're a bit behind; they have already had issues with not being able to work on some of the bad-weather days we've already suffered.
Looks like Crane is really on top of things.  "Hey nerds, thanks for coming, allow me to brag about how far behind my project is.  I'm great.  Don't you agree?"
Kenney noted Monday in particular, when there were high winds and the workers were simply sent home.
High winds?  Why would that delay important work?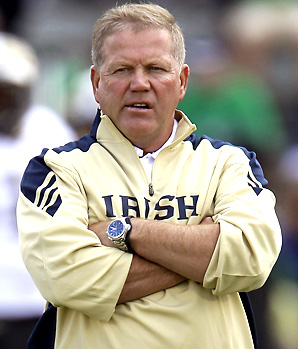 Further, there have been design plan changes since the project began, so Kenney wasn't blaming the city for the fact that the project, which is now up to a total overall cost of $600 million, is behind schedule.
"Some of this stuff has been unavoidable.  You know, nerds, I'm not blaming the city, for this.  They can't help how incompetent they are or how shitty their infrastructure is.  Not blaming them, no siree."
I asked him about contingency plans in case they're not done.
We know this is bullshit.  Al doesn't ask questions at these things.  He's too busy hanging out by the food spread stuffing lunch meat into his pants.
Two things are certain: they will not play games at the Cell, nor would they be able to swap series with the Cardinals and open the season in St. Louis.
Oh, no!  You  mean the Cubs might have to play a game without fans in all of the bleachers?  Just like 80 percent of the games the last two years?
If the entire bleacher structure isn't finished by the time single-game tickets go on sale March 6, they'd simply sell fewer bleacher tickets to early-season games, and if they can't seat anyone in the new bleacher structure at all for April games, bleacher season-ticket holders would be temporarily accommodated elsewhere in the ballpark.
Can you imagine how much Al is going to bitch if his weird little perch over by the left field foul pole isn't ready to accommodate his very own 240 pounds of pressed meat?  "What do you mean I have to sit in an actual seat, with a back on it, for a few games?  This will not stand.  Get me Tom Ricketts on the phone.  HE KNOWS WHO THIS IS!"
And how typical is it that the only issue that matters to Al is if his seat will be ready for the first game of the season?  He's quite the man of the people.  No wonder thousands, hundreds, dozens, OK, several people count on him for their Cubs news.
So regardless of the timeline of work actually being done, there will definitely be baseball Sunday night, April 5 at 7:05 p.m. CT at Wrigley Field, televised nationally on ESPN. Kenney said they expect what they're building now to last at least 50 years, so they want to get it done right, even if it takes longer than expected.
Oh, great, so by the time Theo and Jed finally are ready to put a competitive team on the field, in 2065, it'll be time for another bleacher reconstruction!
To a question regarding some "fan backlash" at the opener being scheduled for Sunday night instead of the traditional daytime opener, Kenney said he's all in favor of it,
This is, by far, my favorite line in this whole piece.  Just go back and re-read it.
What is Al saying that Crane "all in favor" of?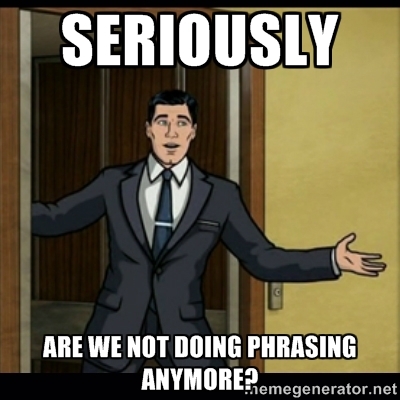 "A Sunday night game with the Cardinals? Great!"
Terrific!  Neato!
Fans, he said, have generally been against change, citing a season-ticket holder forum several years ago in which only about 50 percent of fans were in favor of a video board. Now, he said, that number is up to 70 or 80 percent.
Umm…for fans who "generally" against change, they seem to be increasingly in favor of it, Al.
Are there any stats he actually does understand?
He doesn't perceive a backlash at all about the Sunday night opener. (For the record, neither do I, and I'm all in favor of it.)
Well, if Crane and Al are for something, it has to be great.
The other major item addressed in the session was the new TV contract, still under negotiation, for the WGN-TV games. Kenney said he expects to have a deal signed by January 1.
At this rate, the bleachers will be done before the TV contract is.
It might be with WGN-TV… but that would only be on the local broadcast channel, as we've discussed here several times.
WE'VE BEEN OVER THIS SEVERAL TIMES!  WHY MUST I HAVE TO REPEAT MYSELF!  DON'T ALL OF YOU READ EVERYTHING I WRITE EVERY DAY?  STOP INCONVENIENCING ME!
WGN America is on its way to being reclassified as a basic cable network (like TBS, TNT, FX, etc.) and such channels cannot carry Cubs games.
What?  No.  Are you making up rules now, Al?  The "superstation" has always been a basic cable network.  The only league that says they can't air their sport is the NHL, because Gary Bettman is a dope.  WGN America has decided not to show sports.  Hey, you don't want those pesky sports games delaying a re-run of "Manhattan."
So, we have likely seen the last Cubs game on WGNA and probably, after January 1, the last sports event, as Bulls games won't be carried on WGNA starting then. It's doubtful White Sox games will be on WGNA, either, in 2015. They'll have to find another carrier for their WGN schedule.
I like how he shortened it to WGNA, because typing out the word America three more times would have exhausted him.  Again, not showing sports on WGN America is WGN America's choice.  It's great news for those of us who live just outside of the Chicago TV market.  We love not getting to watch sports.
The Cubs might have an option to put some game on CSN Chicago's second full-time channel, which launched in October.
He put might in italics, but it's going to happen.  The Cubs are going to shift at least 20, and more like 30 games to CSN-plus, and sell the rest to WGN.
Thus, the 70 games that are now up for bid might turn out to be fewer than that number, with more games carried via CSN.
Yeah.  No shit.
For those of you who live in the blackout areas, Kenney's suggestion was to "call your cable or satellite company," but that doesn't really help with games on broadcast channels.
Oh, fuck off, Crane.  You're the one botching the TV deal.  Again.
He hinted that the Cubs will attempt to get some games on local co-owned broadcast outlets in the Illinois/Iowa/Indiana blackout areas, or on digital subchannels if they're available.
Oh, he hinted?  Gee, he couldn't come out and say that.  I'm resigned to the fact that just like they do with the Bulls, WGN will sell the games to local affiliates, and just like those Bulls games on after January 1, I'll get to watch a shit-ton of Cubs games on MyNetwork TV…in fucking standard def, like it's 2002.  This franchise is the fucking worst.
Kenney seemed very firm about the notion that the Cubs expect to launch their own TV channel starting with the 2020 season, and are exploring various ways of putting this channel on the air so they don't wind up with the issue the Dodgers have (non-carriage in about 70 percent of the Los Angeles market), including a possible partnership with private equity firms.
If Crane is still around in 2020, there is no way he doesn't completely botch this.  If the Cubs try to start their very own network, they'll have no luck getting the satellite and cable providers (well, assuming that's how we're watching TV in 2020, I guess) to pick up the channel for the amount they expect to get for it.  What would work, would be to buy an existing channel (say…CSN plus, for example) that already has carriage deals in place.  But I'm not holding my breath that these dopes figure that out.
There were several other issues touched on in the session, including how the new video boards are expected to affect wind patterns (short answer: they aren't),
Short answer: no shit.  It's a big TV.  They're not building the goddamned World Trade Center towers behind the left field wall.  Jesus.  Did somebody really ask that?
dealings with the rooftops (Kenney, in a moment of candor, said he wishes the Cubs hadn't settled with the rooftops in 2004, but instead had litigated to the end)
Crane should fire the guy who negotiated that settlement.
and more about media rights, specificially streaming rights, which are currently controlled by MLB Advanced Media in a deal made in 2000. Kenney said that the teams never intended that to include their local media rights in granting internet rights to MLBAM. That's the reason you can't watch streamed-online games in your local market, but he noted that's changing. Example: MLB's streaming of this year's playoff games. If you had a cable/satellite subscription, you could watch games on your phone or tabled, and negotiations are currently ongoing to be able to do that for regular-season games in 2015. Kenney added that he'd expect this issue to be solved in the "next generation" of media contracts.
This was expected to happen in 2015, but now that's apparently in peril.  The idea is that baseball would get its head out of its ass and allow people who pay them cash money to watch games online to watch…here's a novel idea…their local team as part of that.  It would really help the Cubs, as it would afford people just outside of WGN's local coverage area (assuming that's who gets the games…and they are) to still watch the games on WGN, via streaming.  But now some of the owners are balking at the idea, because if there's one thing baseball owners have always proven to be great at, it's stepping on their dicks.
Why don't they get that streaming isn't cutting into their TV ratings?  Nobody streams something they can watch through their regular cable or satellite package.  Streaming would increase the viewership.  And advertisers love to buy ads on streaming content because it's so much easier to target market and see actually actionable analytics from those ad buys.  It's more money for them, not less.  What has them worried is that people will "cord cut" and dump their cable or satellite packages, but the cord-cutting phenomenon is grossly overstated in general, and it's nearly non-existent among sports fans.  Even if it were an actual thing (and if you want to see somebody go off on how cable and satellite companies themselves overstate cord-cutting, go read some of Swanni's shit) this would be a great way for baseball to get in front of it and set a pricing model that they could lean on for a generation.
Also touched on: the new radio contracts with CBS. Kenney seemed most excited about the music concerts that CBS can help them promote, noting that all concert revenue stays with the Cubs and isn't shared with other MLB teams, as ticket and national media revenue is. There could be concerts in the new outdoor plaza, once it's completed, that could attract crowds in the range of 6,000 – 7,000.
Oh, great.  Come for the Cubs-Padres, stay for whatever is left of the Statler Brothers.
All the signage approved last July is going to be constructed; Kenney said the sales department is busy getting partners for the advertising signs and they expect all of them to be placed. The two light towers approved by the Landmarks Commission last July aren't expected to be built until Phase 2, next offseason, which will also include the completion of the bullpens underneath the bleachers.
Great.  Let's get the ads up first, then we'll worry about making it so that outfielders can actually see flyballs at night.  Good plan.
To a question about that, Kenney said he believes it's better for the pitchers, who don't have to sit outside all the time, and safer for outfielders, who won't have to worry about running into the mound or bullpen bench or bullpen phone box (as Alfonso Soriano did in 2009, seriously injuring his knee).
Oh, bullshit.  It's not about the poor pitchers not having to sit outside.  It's about bumping that wall out and putting in more $250 a game premium seats.  I'm not saying they shouldn't do that, but stop pretending why you're doing it.
Finally, as the discussion turned to Theo Epstein and the baseball side, Kenney said he thought Theo was absolutely on the right track and he mentioned the bigger moves regarding the reconstruction of the farm system
Oh, I'm glad Crane thinks Theo is doing a great job.  I was worried he wasn't going to chime in on something he shouldn't have anything to fucking do with.
and the players who have begun to come to the big leagues as a result (Javier Baez and Jorge Soler) though not mentioned specifically, are likely who he was referring to).
"Crane didn't say who he was talking about, but allow me to make the most obvious guess possible, and act like he communicated it to me telepathically."
He also noted, though, that some "smaller" moves are just as important. I asked him to name one, and he specifically cited the Jake Arrieta trade as something that wasn't thought of as a big deal at the time, but certainly is now. I wholeheartedly agree with that, and Kenney also praised the scouting department, calling it one of the best in the game.
I'd like to attend an hour long seminar of Crane rating Theo's roster moves.  Wow, the guy has some insight.  At the end, Theo can walk in, ask  Crane why the bleachers aren't done yet and kick him in the groin.
He concluded by saying, in answer to a question regarding what message he thinks should be out there to Cubs fans that isn't, that "it's time to start winning, to be competitive, to start playing in October."
Oh god.  I have goosebumps.  What a motivational speaker this guy is.  "Let's be competitive!"  Goddamn, let's get that on a t-shirt!
To which I wholeheartedly agree, as well.
Oh, nobody gives a shit what you think.
Hey, how about you spend the next several paragraphs thanking people, you officious little troll?
Thanks to Crane Kenney for his honest and candid comments on the business-side future of the Chicago Cubs.
Cup the balls when you do that, Al.  Be courteous.
Many thanks to Julian Green and Kevin Saghy of the Cubs for arranging this forum for me and the other alternative media writers.
Yeah, I'd like thank them, too.  Thanks for nothing.  I'll just sit back and wait for you two dipshits to get me suspended from Twitter again.
They've told us that they intend to get us more sessions like this one, not only with Crane Kenney but with Tom Ricketts, with Theo Epstein and Jed Hoyer, with Jason McLeod and possibly with Joe Maddon (that one, in particular, would be great fun, I think), at various times during the winter, at spring training and during the season.
You might not enjoy your time with Joe as much as you think.  He might have a hard time pretending you're not the creepiest.  Oh, and since there are more coming up, I'd like to pretend I didn't call Julian and Kevin dipshits.
Oh, who am I kidding?  Those fuckers wouldn't invite me to anything.  When I met Saghy at the Cubs Convention two years ago he looked like he wanted to burrow his way under the tile floor in the bar.  But you guys know, I'm just soooooo intimidating.
Also thanks from me to Alyson Cohen, Cubs public relations coordinator, Jason Carr, assistant director of media relations, and Lindsay Bago, assistant director of organizational communications, for their assistance.
Oh, for Christ's sake.  What did they have to do for you, help you park your Rascal?
Finally, a shout-out to the other alternative media at the session: Brett Taylor (Bleacher Nation), Chris Jorgensen (Chicago Cubs Insider), Catherine Garcia (Cubs Den — substituting for John Arguello who couldn't make it), Neil Finnell (Chicago Cubs Online), Corey Fineran (Ivy Envy), Jason Alspaugh (Wrigley Renovations) and Miriam Romain (Cubs columnist for examiner.com).
Oh. Come.  On.
Miriam Romain?  That shrew you hang out with in the bleachers?  The one who tags along with you to every Cubs press conference and claps like one of the fucking employees when they introduce people at the podium.  She got in?  Who does she write for?  The Examiner?  She might as well have a CompuServe account.
That's it.  Pat Benkowski and I are going to sue.
I'll be posting a full transcript of the Q-and-A session with Crane Kenney sometime next week.
Great?