Less than six months after trading him away, the Cubs have re-signed pitcher Jason Hammel.  This time, Hammel gets a nice raise, a second guaranteed year and a third year option.  I'm sure that'll help console him next July when he's packing his shit and leaving again.
OK, that's probably not the plan.  Hammel was a nice find for the Cubs last year, and pitched his ass off for them before being moved to Oakland on July 4 with Jeff Samardzija in the deal for Addison Russell, Billy McKinney and Dan Straily.  The Cubs now have four of the five guys involved in the trade.  Pretty shifty, if you ask me.
Hammel was excellent in the first half for the Cubs, going 8-5 with a sub 3.00 ERA and posting 104 K's to only 23 walks and 88 hits in 108 innings.  He struggled out of the gate in Oakland.  He lost four of his first five starts while getting used to the sewage smell in the home dugout, then pitched well in August and September, posting ERAs of 2.86 and 2.20 and allowing only 40 hits in nearly 51 innings pitched, striking out 42 and walking 11.
The Cubs have Hammel signed for a combined $18 million in 2015 and 2016.
The Cubs rotation is still a work in progress for next year.  As currently constituted Hammel would slot in behind Jake Arrieta and in front of number three starter Kyle Hendricks.  Oof.  Kind of underscores the need for Jon Lester.  Or Cole Hamels.  Or David Price.  Or all three of them.
Hammel was a teammate of Lester's last year with the A's.  In fact, both pitched in the wild card game against Kansas City.  Lester couldn't hold a four run lead in the eighth, and Hammel gave up the walkoff single to Salvador Perez.
I can't wait until they can combine to blow a playoff game for the Cubs!
Sources at the Winter Meetings (basically a bunch of writers standing around a lobby quoting each other) say Lester will announce which team he's singing with either tonight or tomorrow.  If he picks the Cubs, most of Theo Epstein's heavy lifting will be done.  If he picks another team…I'm sure Cubs fans on Twitter will handle things maturely.
I have it on authority that this guy already has his story written and just needs to plug in the name of the team the Cubs lost Lester to into his lede: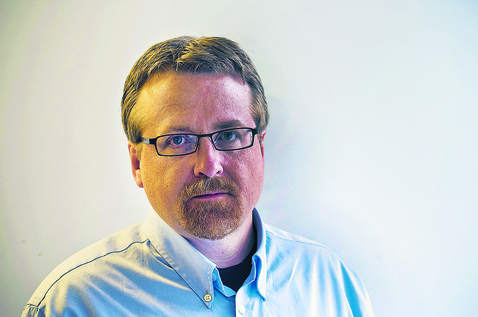 With the headline:
Cubs boy wonders botch another one — debt load, debt load, debt load