After letting one of their best players shoot off his mouth about winning the division this season, the Cubs wasted little time in sending an indisputable message of their own to their fans.
"We hate you, and we want you to continue to suffer."
As though Bill Belichick himself were holding the air pump needle, all Cubs fans balls are deflated today. Â In an unthinkably short sighted move, the Cubs have sent franchise cornerstone Luis Valbuena to Houston, and unless the return is a 27 year old version of Nolan Ryan…the return is not, can not, and would never be enough.
The trade is Valbuena and Dan Straily to the Astros for Dexter Fowler. Â Fowler, a giraffe-esque centerfielder is best known for three things:
1) He gets on base. Â Last year his OBA was .375 and it is .366 for the Cubs. Â Bases, prepare to be clogged!
2) He's 6'4 and looks like a gazelle in centerfield, but his defensive metrics show that like a gazelle would, he apparently tries to catch the ball with his mouth.
3) He wasn't gritty enough for Rockies manager Walt Weiss, and he had to traded to Houston two years ago so Walt could play the super gritty Charlie Blackmon out there. Â That worked so well that now Weiss wants Blackmon traded. Â Hey Walt, maybe the problem isn't them, it's you?
The trade gives Cubs manager Joe Maddon the kind of roster flexibility he loves. Â Fowler will play center, but can also play either corner OF spot. Â It frees up Arismendy Alcantara to come off the bench to play the outfield, short or second and you can imagine the Cubs will give him a crash course at third this spring in the desert.
The Astros will install Luis at third, where he'll do the Luis Valbuena-esque things we love the most. Â He'll grind out at bats, he'll play excellent defense, he'll flip the ever-loving shit out of his bat. Â His best position is actually second base, but the adorable Jose Altuve is playing there for Houston, and Luis will do just fine at the corner.
His future in Chicago was going to be as a backup infielder once the Cubs unleash Kris Bryant on the National League sometime before the bleachers open for business this spring. Â So, is trading a backup infielder and a surplus starting pitcher for a starting centerfielder a good move?
Sure it is. Â But it still sucks. Â Why did it have to be Luis? Â Tommy LaStella's been on the team for months and he doesn't even have a hit yet. Â The highlight video the Cubs showed at opening ceremonies of NerdFest showed Logan Watkins making back to back great plays, didn't they put that on YouTube so the Astros could see that?
I'm blaming this, and everything else, on Edwin Jackson. Â If he hadn't sucked so much, he could have headlined this deal and not required the Cubs to have to part with elite talent like Valbuena.
The Astros have been rebuilding their team for a year longer than the Cubs have been rebuilding theirs and until this move, the Cubs were clearly much farther along. Â But now, the tables have turned. Â Valbuena makes the Astros bonafide World Series contenders right now, while the Cubs are gunning for a sixth straight fifth place season.
Proof that Al Yellon has been right all along. Â Theo Epstein is a big fraud who poops his pants.
If you want to know the exact second the Astros realized the greatness of Valbuena and decided they HAD to get him. Â Here it is: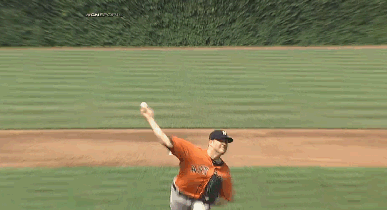 They saw first hand that batflips aren't just for homers. Â They work just as well on singles to center.
For Luis, this isn't goodbye. Â The Astros finally figured out how to get their games televised again, and we'll all be able to keep tabs on him. Â Maybe on days when the Astros are off, or playing a late West Coast game we'll even tune into to watch the Cubs continue to flounder.
So long, Luis. Â Have fun in Houston. Â Every time Kris Bryant gets a hit and just pathetically drops his bat straight down as he runs to first it will serve as a stark reminder of how much we miss your greatness.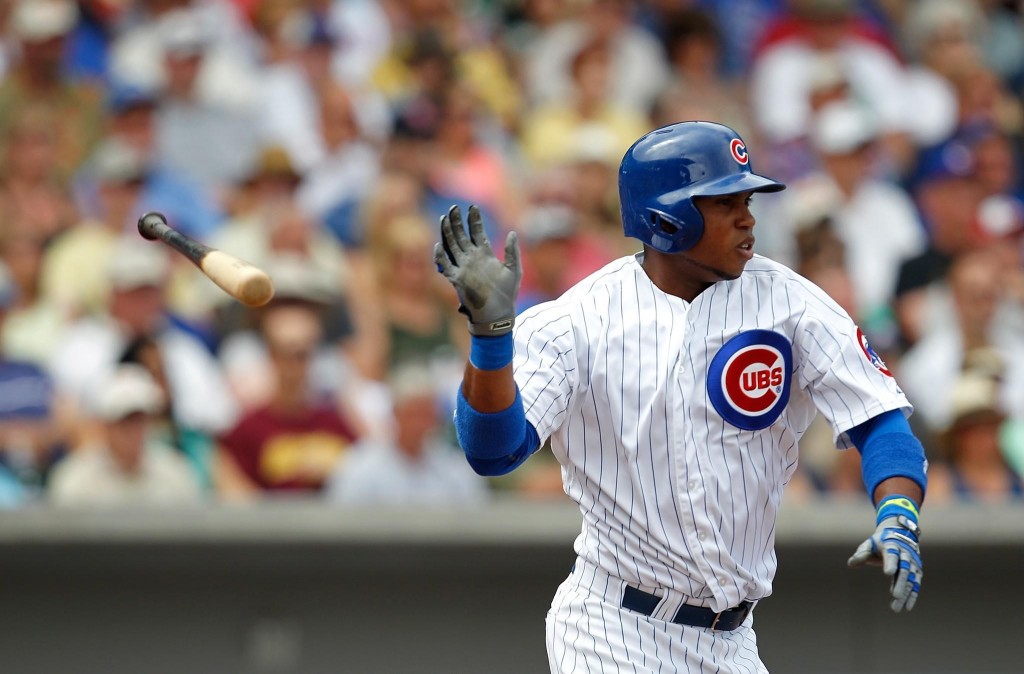 In October, when a sweaty, stuttering man from Chevrolet is giving you a truck and your World Series MVP award, remember us Valbuena.
As for you, Theo?