Our six question interview series has really all been leading up to this. Â The man, the myth, the legend, Luis Valbuena.
Why did you leave me?
I got traded, man. Â It happens. Â I'm a baseball player. Â It's the second time in my career already that I've been traded. Â I even got cut once, by the Indians. Â That hurt. Â At least when you get traded you know somebody wants you. Â The Cubs are gonna be OK without me, they've got that big kid that hits homers all the time. Â I think I'm going to like it in Houston. Â Did you know it has a beach? Â I thought Texas was just cows and snakes and Jessica Simpson.
Have you found a place for us to live down there yet?
I can honestly say I have not found a place for us to live in Houston.  It would have to be a pretty big place, remember you still have to remain 150 feet away from me at all times.
Remember that time you batflipped a single against the Astros? Â That was awesome. Â Is that why they traded for you?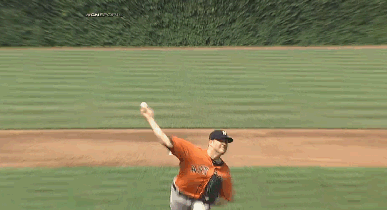 I don't think that's why they traded for me. Â I think they need somebody to play third base. Â The batflips are just a bonus. Â I'll tell you what. Â On my first hit of the year, I'll do an extra special batflip just for you.
You're going to do that on every hit though, aren't you?
Probably. Â And maybe on some of the deeper flyouts, too.
So what am I supposed to do now that you aren't on the team? Â Should I even bother rooting for the Cubs?
They are your team, man. Â You've been rooting for them for like 60 years, right?
How old do you think I am?
You can't just give up on them, just because they traded one guy. Â You need to find a new favorite Cub, and obsess over him. Â Let's pick a new one for you.
It won't be the same. Â But sure, let's try.
If I were you, my favorite player would be Jorge Soler. Â He's unbelievable. Â He's like 6'8 and 400 pounds and he hits the ball like 600 feet every time.
That's not how this works.
How what works?
My favorite player can't be awesome. Â Anybody can root for the best players. Â I just root for the right ones.
I have to admit, that kind of hurts. Â So who have your past favorite players been? Â Let me get a feel for the level of player you are looking for.
OK. Â When I was a kid, it was Shawon Dunston. Â I loved him. Â He might actually still be my favorite player of all-time. Â And for a while it was both him and Brian Dayett.
Who?
Brian Dayett. Â He only played in like 140 games over three years. Â They got him in the big Henry Cotto trade from the Yankees1 and then he ended up going to Japan to play for the Nippon Ham Fighters.
What's a Ham Fighter? Â 
Give it a few years, you'll probably find out.
Hey!
After Shawon, I'm not sure I really had a favorite player until Hank White.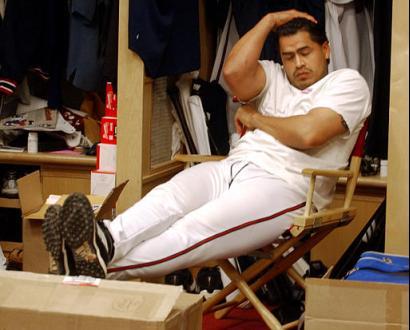 I can't blame you for that. Â You know, he's back. Â Just root for him.
He's basically the assistant bullpen coach. Â That's kind of hard to actively root for.
Then who was it after Hank?
You.
OK. Â So Dunston, Dayett, Blanco and me. Â That's kind of a sad list, man.
Maybe there just won't be one this year.
I hear Reed Johnson just got cut again, maybe they'll bring him back? Â What about David Ross? Â He sucks and he's a backup catcher who used to play for the Braves. Â He's perfect.
Nah, he's too old, and honestly, I'm still hoping they cut him and keep Welington.
What about Mike Olt? Â He's a good guy, and he's just bad enough for you.
Nah, I like him, but I think I'd need season tickets in Des Moines to follow him most of the season.
Chris Coghlan kind of sucks.
He was Rookie of the Year once. Â Plus, we wears that weird red shirt under his jersey.
Do you ever pick a pitcher for your favorite player?
Only once, and he was awesome, and it's forever.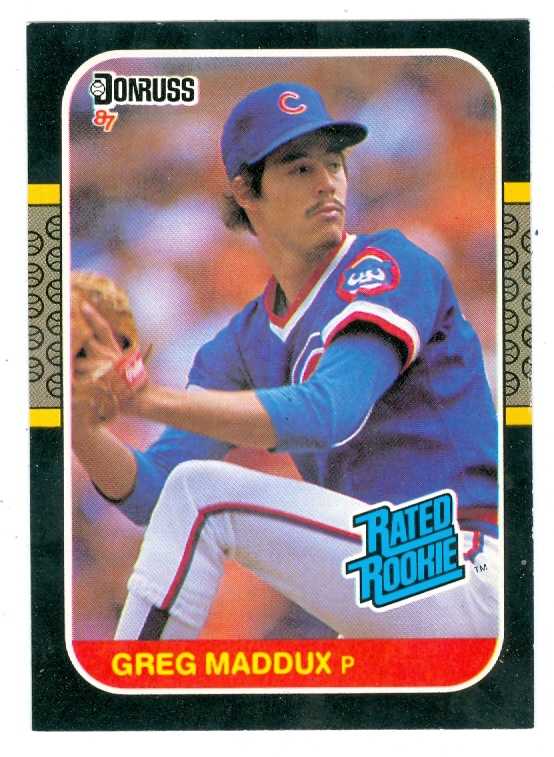 You're right. Â You can't force it. Â Hey, maybe they'll get some mediocre player for Welington and you can root for that guy?
I can only hope.
Anyway, thanks for trying to help. Â Good luck with the Astros. Â You're gonna need it. Â I'll be watching.
I appreciate it. Â Just remember the 150 feet thing.
Here are those annoying footnotes.
 before Cotto went on the DL in New York for puncturing his ear in the dugout with a Q-tip.