We're coming up on the anniversary of the worst trade in Cubs history. Â It's a true testament to how good the 2015 Cubs were that they could win 97 games, and advance two rounds through the playoffs, despite being gutted just a few months before.
After months of exhaustive interviews, the complete story can finally be told.
It's time for the Desipio exclusive: The Oral History of the Luis Valbuena trade.
It's never easy to trade a superstar. Â So really, this trade wasn't all that hard.
Theo Epstein
JEFF LUHNOW, General Manager, Houston Astros
When Theo [Epstein, Cubs VP of Baseball Operations] called to see what it would take to get Dexter Fowler, I did what I always do when first approached about a player. Â I asked for the moon. Â In this case, I asked for Luis Valbuena. Â My only hope was that by asking for such a great player, I wouldn't kill the talks before they really got started.
JED HOYER, General Manager, Chicago Cubs
Jeff asked for Luis, and I was shocked. Â Milk came shooting out of my nose.
And I wasn't even drinking milk.
JEFF LUHNOW
It was worth a shot. Â I knew that the Cubs had a guy named Kris Bryant who was almost ready for the big leagues. Â If you've got Valbuena on your roster, I mean, that's the guy who's going to play third base. Â Bryant would have probably made a decent pinch hitter.
JED HOYER
When the Astros asked for Luis, I was worried. Â I wasn't sure we had the depth to replace him, but I knew Theo had kind of soured on him.
All because of that stupid disagreement over parking.
LUIS VALBUENA, Superstar Third Baseman, Houston Astros
Honest, I didn't know that was Theo's parking spot.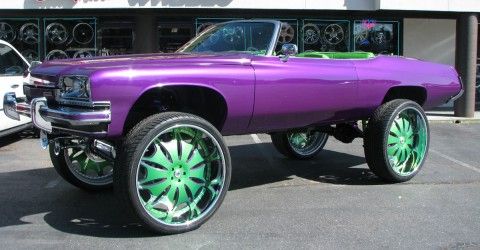 THEO EPSTEIN, Vice President of Baseball Operations, Chicago Cubs
Bullshit.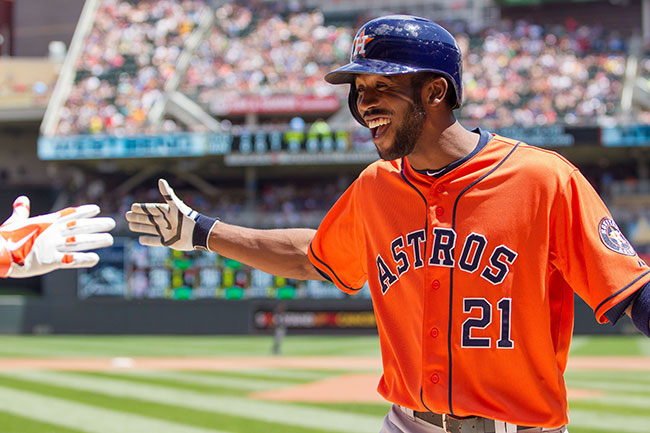 DEXTER FOWLER, Centerfielder, Houston Astros
My agent called to tell me that the Cubs were looking to trade for me, and I got excited. Â I'm a National League guy, and I wanted to get back to that league. Â But when I heard Valbuena was in the trade talks, I thought either this isn't going to happen or it's going to be me and Carlos Correa and Dallas Keuchel, or something.
JED HOYER
We needed a centerfielder. Â The only one we had on our roster was Ryan Sweeney. Â I mean, if you go into a season with him as your centerfielder, you basically should just kill yourself.
RYAN SWEENEY, Non-roster spring training invitee, Minnesota Twins
Hey!
JEFF LUHNOW
It was in our best interests to keep these trade talks a secret. Â If word got out that Valbuena was available, there's a pretty good chance of a bidding war. Â One that would get too steep for us to win.
JOHN MOZELIAK, General Manager, St. Louis Cardinals
Oh, sure. Â We knew about it. Â So we looked it up in the Astros scouting database.
THEO EPSTEIN
The trade talks didn't take too long. Â Jeff's a smart guy, so we swapped names, haggled a little bit and came up with the parameters of a deal. Â Valbuena and [pitcher] Dan Straily to the Astros for Dexter Fowler.
JED HOYER
I was pretty sure we could get a stronger package back for Luis. Â We didn't really have a solid plan for second base, and I thought we should get the Astros to include [AL batting champion] Jose Altuve in the deal. Â Theo wouldn't even let me ask for him.
THEO EPSTEIN
There's no way the Astros would have done that for Valbuena.
JEFF LUHNOW
I'm glad Theo didn't let Jed ask. Â Because I'd have done that in a heartbeat.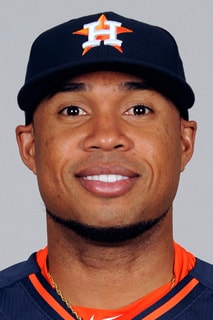 2014 Stats
.249 Batting Average
.341 On-base Average
.435 Slugging Average
.776 OPS
16 HR
51Â RBI
1 SB in 3 attempts
115 OPS+
1.6 WAR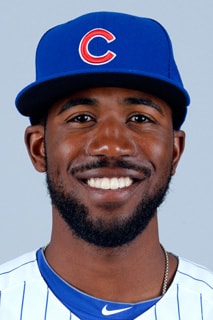 2014 Stats
.276 Batting Average
.375 On-base Average
.399 Slugging Average
.774 OPS
8 HR
35 RBI
11 SB in 15 attempts
120 OPS+
1.8 WAR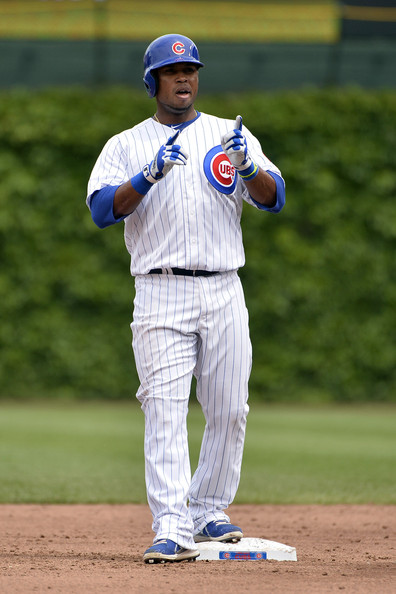 LUIS VALBUENA
When Jed called me, it took me a while to understand what he was saying. Â I thought maybe his grandma had died or something.
JED HOYER
I don't think I'd characterize what I was doing as "weeping."
LUIS VALBUENA
I'd characterize what Jed was doing as weeping. Â You know when people make that noise like they are already full of air, but they are gasping to get more air? Â It was like that. Â For like 45 minutes.
JED HOYER
Not 45 minutes. Â Twenty minutes, tops.
LUIS VALBUENA
I felt bad to be leaving the Cubs, but I felt worse for little Jed. Â He just kept repeating, "It's just like that time Nomar took the last spot in the bike rack," over and over again. Â I don't even know what that means.
THEO EPSTEIN
Don't even get me started on Nomar and that fucking bike rack. Â He knew that the far left was MINE!
But you know what? Worked out fine for us. Â I got Orlando Cabrera and Doug Mientkiewicz for him. Â And a World Series ring. Â How'd that work out for Nomar?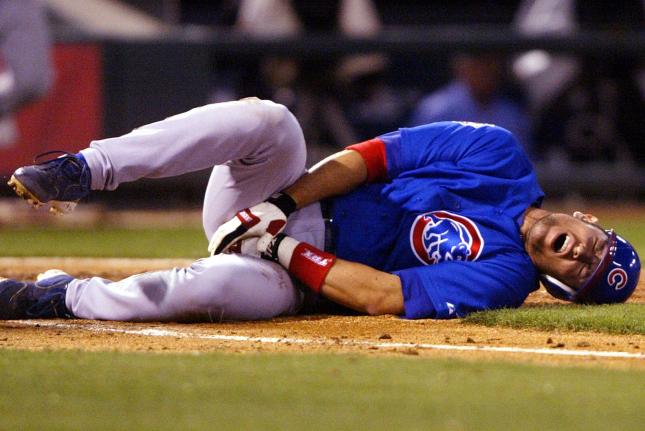 TOM RICKETTS, Co-owner, Chicago Cubs
I've never overruled Theo on anything since the day he started, but I have to admit I came pretty close in January of 2015. Â I never question his baseball acumen, but this…this seemed personal.
I went to his office, and after chatting with Ryan Dempster over by the Golden Tee machine for an hour, I went in to sit down with Theo.
He wasn't having any of it.
RYAN DEMPSTER, Professional Irritant, MLB Network and the Chicago Cubs
All I heard was Theo say…
THEO EPSTEIN
Don't make me put on the fucking gorilla suit.
CRANE KENNY, Vice President of General Fuckery, Chicago Cubs
We put the ticket reps on high alert when the baseball side was ready to announce that trade. Â I was pretty sure that we could lose as many as 40 percent of our season ticket holders. Â We'd been selling them a rebuild for three years, and now, just after we signed Jon Lester, and I had negotiated a sweet deal with White Hen Pantry for day old hot dog buns–everything was coming up Crane at that point–we were going to lose it by trading Luis? Â I was petrified.
ANONYMOUS SOURCE, Business Office, Chicago Cubs
I don't know that Crane seemed worried. Â He was doing that thing where he would close the door in his office, put on an ascot and his Captain Stubing hat, stand on his desk and play "yacht."
CRANE KENNY
Oh, it's marvelous. Â You should try it sometime.
Percent of season ticket holders who cancelled after Valbuena trade
TOM RICKETTS
So, we survived it from a financial standpoint. Â But it almost ended our season before it started.
JED HOYER
We didn't really know Joe Maddon very well. Â We'd only just hired him, but he didn't seem like the kind of guy who would get too mad about something like this.
JOE MADDON
Oh, I was pretty goddamned mad about something like that. Â A month before spring training and you trade my best player? Â I was thisclose to quitting. Â If I hadn't had all that money to pay back to the IRS, I'd have walked.
DUSTY BAKER, Manager, Washington Nationals
Joe, dude. Â I think you're confusing you with me. Â Hey, did I ever tell you about the time I played with Hank Aaron…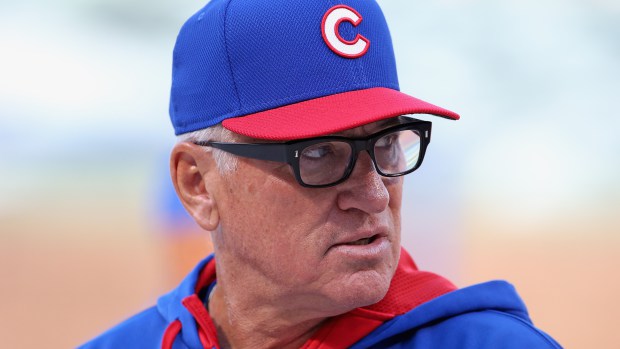 JOE MADDON
I got over it. Â After all, one of the things I got used to in Tampa all those years was moving on after losing a great player. Â This was a tough one. Â But I guess you could say we ended up pretty well.
LUIS VALBUENA
It worked out good for me. Â Both teams went to the playoffs, when nobody thought we were good enough. Â It's a great team in Houston, and we're getting better. Â So are the Cubs. Â I'll bet we play in the World Series against each other this year. Â That'll be great. Â And you know what I'm gonna do when I show up at Wrigley for the first game there?
THEO EPSTEIN
He didn't say it, did he?
LUIS VALBUENA
I'm going to park all over his fucking parking space.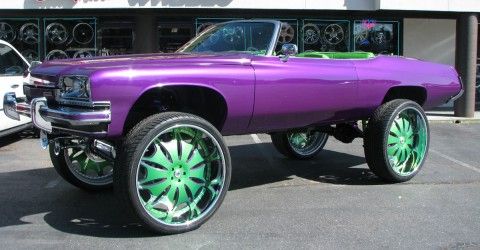 And he's going to forgive me, because I'm going to be a free agent after the season, and he's going to give me Jason Heyward money to come back. Â Hah!
THEO EPSTEIN
You know what? Â I probably will.
DEXTER FOWLER
It worked out well for everybody. Â Luis went to the playoffs. Â I went to the playoffs. Â Dan is the manager at an Applebee's in Fresno now. Â Everybody did good.
DAN STRAILY
I'm not a GM at an Applebee's. Â I made 22 starts for Fresno. Â You know, a 4.77 ERA is pretty good in the Pacific Coast League.
LUIS VALBUENA
Not really.
JEFF LUHNOW
If I had it to do all over again, I'd do it again. Â We have Luis for another year before he cashes in for a huge payday. Â If we win it all next year, it was totally worth it.
JED HOYER
We could have had Altuve, too?
Countdown to Luis Free Agency