Now somewhat lost amid the hubub over Jason Heyward telling the Cardinals to genuflect and cram "Baseball Heaven" to their nether regions and Ben Zobrist telling the Mets to spend their ill-gotten Ponzi fortune on someone else, the Cubs also signed John Lackey.
I'll pause while you vomit.
The deal, financially, is a good one. Â Lackey signed for two years–in a market where teams are throwing four and five at anybody with a fairly functional arm and a pulse–and for $32 million bucks. Â It's an absurd amount of money, but not in baseball, where it's a bargain.
Lackey was the Cardinals best pitcher last year. Â And that's saying something considering they spent the first 100 games of season with a horseshoe crammed somewhere the bible wouldn't condone, and had absurdly good pitching numbers across the board.
You'd think that a player telling St. Louis to go screw and signing with the Cubs would be enough to earn our devotion. Â But this is John Lackey, and he's an awful person. Â Sure, he's no Milton Bradley, but thankfully nobody is.1
So, if we're going to be stuck with Lackey, we'd better find some reason to like him–or, at least tolerate him.
2002 World Series Game Seven
Everybody remembers the epic collapse in game six of the 2002 World Series. Â Dusty took Russ Ortiz out of the game up 5-0 in the seventh and let Oritz keep the ball. Â The Giants gave up three in seventh and three in the eighth and lost. Â The Angels had to start a slack-jawed rookie in game seven to fully deny Dusty a World Series ring, and that mouth breather was John Lackey. Â He pitched into the sixth and left with a 4-1 lead and the Angels won.
2013 World Series Game Six
The 2013 were a completely unlikely pennant winner.  Coming off a last place finish in 2012, which came in the aftermath of the "chicken and beer" collapse to the Rays the year before, nobody thought the Red Sox would be a factor.  And then, they gave 102 at bats to David Ross, which is never a good thing.  They also gave 29 starts to Ryan Dempster.  Ugh.  Theo Epstein signed Lackey to a six year contract before the 2010 season.  The contract was structured strangely.  It paid Lackey almost $19 million in 2010, then $15 million each year from 2011 to 2014 and then the league minimum (which ended up being $507,000) for 2015.  Lackey was disappointing in 2010, then awful in 2011, and then caught Tommy John Disease and missed all of 2012.
Not much was expected of him in 2013, but he was solid, going 10-13 with a 3.52 ERA in 29 starts. Â He won his only start in the ALDS against Tampa, but didn't pitch great, giving up four runs in only five and a third innings.
He won his only start in the ALCS pitching six and two third scoreless innings against Detroit.
This was way back in the days when Cubs fans needed somebody to step up and beat the Cardinals. Â Pissburgh
and the Dodgers hadn't done it, and now it was up to the Red Sox who weren't exactly a juggernaut.
But Adam Wainwright was terrible in game one, and the Red Sox had a 1-0 lead for Lackey's game two start. Â 
He pitched well, allowing only one run through six, but leaving in the seventh as the Cardinals took the lead and eventually won the game. Â The Red Sox had a 3-2 series edge for Lackey's second start of the series in game six.
Lackey drooled his way through six scoreless, gave up a run in the seventh and left with a 6-1 lead, as the Red Sox won the World Series.
So he's played key roles in beating the Dusty Baker Giants and the Cardinals in the World Series. Â That's something, eh?
2015 National League Division Series Game Four
Lackey huffed and puffed his way through seven scoreless in game one against the Cubs at Bus(c)h and beat his old buddy Jon Lester 4-0. Â He then bullied his manager into letting him pitch on short rest in game four as the Cardinals were in danger of being eliminated.
The Cardinals gave Lackey a 2-0 lead before fans had even settled in to start the top of the first, and Lackey got into trouble in the second.  But all he had to do was retire the Cubs pitcher, Jason Hammel with two outs to escape damage.
Then…this happened.
Oh, it's glorious. Â Look at him lose his shit. Â He screams at the dugout. Â He screams at his catcher. Â He starts to foam at the mouth.
But he's still up 2-1. Â He just has to get free swinging Javier Baez out to end the threat.
But Javy has ears. Â And while walking to the plate he heard Lackey scream into the dugout, "Throw the fastball!" Â And Javy and a pretty good idea what his first pitch was going to be.
So, that was fun, right? Â There's something to work with here. Â He's been good since he came back from his injury. Â It's only a two year deal. Â The money was right about where the qualifying offer is. Â He's only going to be the Cubs third starter, and a bid upgrade, at that.
But then, there's always this:
In 2011, John's wife, Krista was diagnosed with breast cancer. Â She had a double mastectomy and underwent chemotherapy. Â While she was still undergoing treatment John filed for divorce.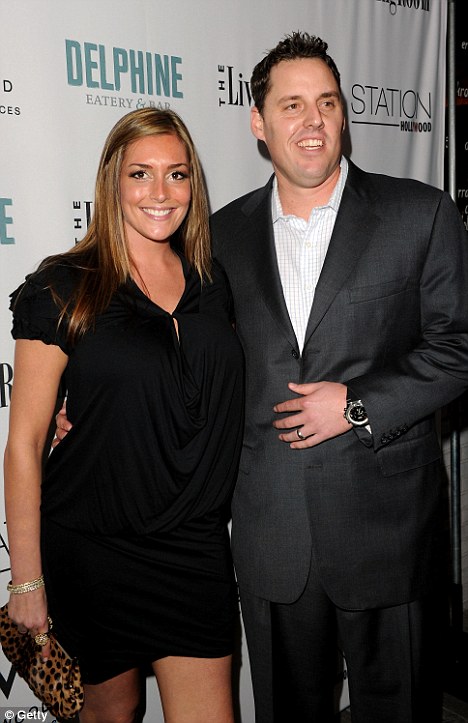 Wow. Â What a guy.
Yeah…this is gonna suck, isn't it?
Here are those annoying footnotes.