Remember back when the news that the Cardinals had been caught hacking into the Astros scouting database first came out and the Cardinals tried to act like some overzealous interns were just goofing around online in a crack house in Jupiter, Florida during spring training? Â Oh, those crazy kids! Â Hijinks!
Well, when the federal indictment came down last week, the whole thing had much less of a fun, Weekend at Bernie's vibe to it1.
Turns out it wasn't just some up-to-no-good-punks, but the Cardinals Director of Scouting who was hacking into the Astros computer systems.
And, he wasn't just doing it for shits and grins. Â He did it during some pretty advantageous times for the Cardinals–like during the MLB Draft, and the day of the non-waiver trade deadline.
That guy, Christopher Correa, is most likely going to federal prison. Â FEDERAL PRISON.
That's all well and good, but I don't care about what happens to that little fella. Â I want baseball commissioner Rob Manfred to bring the unholy wrath of his office down on the Cardinals.
A high-ranking member of their front office not only hacked into the Astros database with a password he accessed when his former colleague Jeff Luhnow left the Cardinals for the Astros, but then when the Astros changed that password, he broke into Luhnow's e-mail account and stole the new one.
The Cardinals had access to the Astros information during a trade deadline, and most egregiously during the 2013 draft when the Cardinals had the last pick in every round and the Astros had the first. Â So, the Cardinals were picking one spot ahead of Houston. Â Pretty handy to be able to sort 118 pages of their scouting reports on draft eligible players, don't you think?
At first, the Cardinals blamed it on a bunch of interns who had brought their charter of Lambda Lambda Lambda to sort of southern Florida for spring training. Â Now they say Correa acted alone. Â We know both of those things are bullshit.
Whether or not you think General Manager John Mozeliak knew, it's hard to believe he didn't.
What's a suitable punishment for the Cardinals? Â Well, they have their own pick and two compensation picks before the second round of this year's draft (picks 26, 31 and 32). Â They should forfeit those. Â They should also forfeit that second round pick, as well (pick 68). Â And the draft pool money that comes with those selections, and 25 percent on top of that.
So not only do they have four fewer picks than they otherwise would have had, but they have less money to sign the rest of their selections, too.
Their first and second round picks in 2017 should go away. Â With a similar penalty on their draft pool money for that year. Â And any compensatory picks they would have received for other teams signing their offer-sheeted free agents are also forfeited.
For a reason unknown to any sane person, the Cardinals are in the competitive balance pick lottery every season, as well. Â Reserved for the ten teams with the least amount of revenue and/or the ten teams in the smallest media markets, these picks have always been asinine. Â And yet, the Cardinals have received them in the past. Â They didn't get one this year, through, for them, an unlucky draw. Â How about they never get to be in that lottery again?
So, does six draft picks over two seasons (at least) and a quarter of their draft pool allocation for the rest of their picks seem fair?
No.
They're getting off easy. Â Well, except for Christopher Correa. Â He'd better find a Snoopy Miller to snuggle up to for the three to five stretch he's about to serve.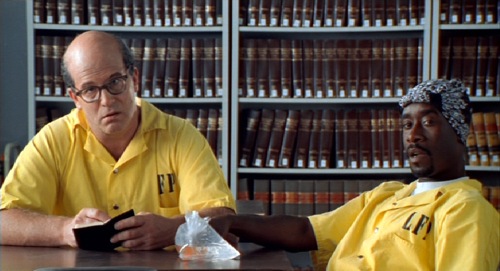 Thing is, many in baseball aren't sure the Cardinals will receive any significant punishment for their corporate espionage. Â They think that their owner, Bill DeWitt's cozy relationship with the MLB Home Office (cultivated during the reign of Interim Commissioner for Life, Allan "Bud" Selig) will get them off. Â I mean just look at this guy. Â He's positively electric: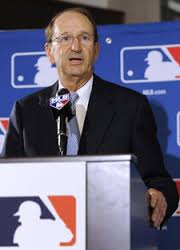 He's clearly the keynote speaker at every seminar on charisma ever conducted.
The Cardinals don't get to pretend this never happened. Â They don't get to laugh it off as a "prank." Â What they did was unethical, immoral and illegal. Â The good Bible thumping legion 2 of drooling idiots who call themselves Cardinals fans have been taught that actions have consequences.
And to make sure that MLB takes this seriously, the Cubs own Mr. Charisma is going to head to New York to lean on the commissioner.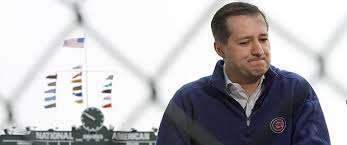 Nobody can withstand that onslaught.
Here are those annoying footnotes.