This week a website that purports to write smart, analytical pieces on baseball in general and the Cubs in particular published a steaming pile so foul that it was followed almost immediately with a chaser from the site's editor that explained that while he didn't agree with the original writer's take on the matter, that he published it anyway because he felt it would be interesting.  With editor friends like that…
The world, and the interwebs, are big enough for everyone's opinion on everything. Â We know, we see it every day.
When it comes to someone just throwing out an idea that they have for the sake of argument, there is no right or wrong.
But writing that the Cubs should let Theo Epstein walk at the end of his current contract is wrong.
And then, when you couple that barely supportable thought with the way the writer tried to support it, you are braving a storm on a skiff made of paper. Â Paper with some really poorly explained ideas on it.
I'm sure that the writer, Matt Trueblood, thought he was being precious and clever to assert the Cubs would be better off with anyone than Theo Epstein.  I'm sure he thought the defense of his argument–which, incredibly is based solely on a piece written for the Harvard Business Review by two former employees of the Defense Advanced Research Projects Agency–was so well thought out that he'd immediately win over the smartest of the skeptics.  Trueblood asserts that DARPA's model is "arguably, the best there is for fostering innovation and game-changing ideas."
I have a hunch that nowhere in the DARPA model is a bullet point on launching a project manager at a time when his project is starting to demonstrate great results on an accelerated timeline.
Let's face it. Â The DARPA part of this is the straw man in his argument. Â He wanted to be contrarian, and after he'd already drawn his conclusion he started looking for something he could support it with. Â Which, I would imagine is also not part of the DARPA model.
Here's the problem with writing something just to be provocative. Â That's not how provocative thought is developed. Â It's how dumb things get written. Â Just ask the Ricks at the Sun-Times.
This smacks of that awful column the Tribune published in 2013 when one of their high school sports writers decided to tell Derrick Rose to stop rehabbing his knee and just play already.  Because he owed it to true Bulls fans like him to just play.  The Tribune knew the argument was awful, so just like Rian Watt did with this Theo column, they qualified Rich Mayor's column with a note.  Rich's explained he was 25 years old, like Derrick Rose.
"Hey, read this, some idiot kid wrote it. Â If you don't like it, well, he's young."
On Thursday, that Cubs site immediately went on the defensive, trying to point fingers at the negative reaction, and blaming it on Cubs Twitter. Â Granted, Cubs Twitter is a cesspool of idiots, I think we can all agree on that. Â But if there was an actual case to be made for why the Cubs should switch boats in mid-stream, it wasn't effectively made here.
His best point was that near the end of his time in Boston, Theo oversaw some questionable spending on contracts to players like Carl Crawford and Josh Beckett. Â What was ignored was the fact that John Henry admitted that Theo was under orders from Larry Lucchino to get sexier players because even though the team was still good, ratings on Red Sox owned NESN had started to plateau.
And, Theo wasn't run out of town. Â He was set to stay for 2012, but after the chicken and beer choke job at the end of the 2011 season, he lost a battle with ownership to keep Terry Francona as manager, and so he ended up at a Starbucks in Lincoln Park.
The article also fails to mention that just two seasons after Theo left the Red Sox for the Cubs, the Red Sox won the World Series with a roster mostly constructed during Theo's time there.  The third championship they'd won in nine seasons.
Incredibly, Trueblood says Theo has finished what he was hired for in Chicago.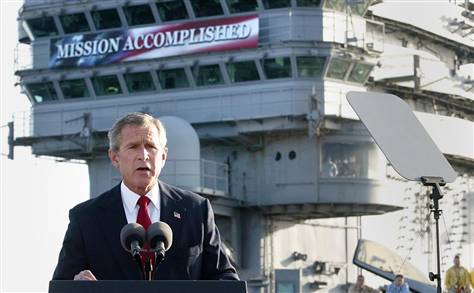 "After all, the primary project Epstein took on—not only rebuilding the Cubs, but making them both dominant and sustainable—is complete."
Uhh…yeah, the Cubs still aren't really there yet. Â They're not yet dominant, and there's no proof yet that any of this is sustainable. Â It sure looks like they'll be good for a long time, but they've only done it once, and many of their key players have yet to prove they can produce over a complete season in the big leagues. Â There is a lot of fine tuning to be done, and you'd kind of like the guy with the vision sticking around.
I also don't think Theo took the job with the idea that finishing in third place in the Central, and winning four playoff games one year was what he was signed up for.
Sure, the 2015 Cubs won 97 games. Â Hell, Jim Hendry also built a team that won 97 games once. Â Once is the key, here.
This just smacks of, "Watch me write some crazy shit, paint myself into a corner and then skillfully write my way out of it." Â You're still in that corner.
What I love about this piece though is that it provides a perfect bookend to this one:
Al Yellon's masterpiece open letter to Epstein in 2013 that was subtitled: Say Theo, how long do we have to wait?
Is that what you were trying to do? Â Out-dumb Al Yellon?
Al had lost patience in a rebuilding projects a year and a half into it. Â When it yielded unexpectedly good results in year four he was shaking his bologna pom poms in the air with glee.
Nobody knows if the Cubs will win a World Series with this collection of talent. Â It looks like one hell of a good team, and the transformation of the organization in Theo's first four years is nothing short of amazing. Â They may well extend him and never win the whole thing. Â But that won't make this idea right. Â They might win three titles in the next six years, and that won't mean that had Theo left that it wouldn't have happened. Â That's not the point here.
The point is that the column, at its essence argued that the Cubs need to change just for change sake. Â That thought is asinine.
That thought is the Tribune Company deciding they were fine with running Dallas Green off after six seasons, for no good reason other than they decided to be difficult.
In trying to be edgy, Baseball Prospectus Wrigleyville accomplished only this. Â They just published an article that got them a lot of new readers, who now think they're all idiots.
Nice job.
See if DARPA has a plan for salvaging credibility.