In late July of 2004 the Red Sox still-young General Manager Theodore Epstein traded an iconic Boston superstar to the Chicago Cubs. Â Boston was stunned. Â People wept. Â A pall fell over the city.
Oh, in the same trade, Theo also got rid of Nomar Garciaparra.
Matt Murton, a top prospect in the Red Sox organization was a key piece of the trade that sent a steaming pile of Cubs roster chaff (Alex Gonzalez, the immortal Brendan Harris, longtime Carlos Zambrano locker room sparring partner Francis Beltran–all to the Expos, and Justin Jones to the Twins) and included four teams.  Theo was savvy enough to trade two players to the Cubs but not get any Cubs back in return.  Can you blame him?
Murton debuted for the Cubs in Miami on July 8, 2005 in a game best remembered as the one where Adam Greenberg was hit in the head and died during his first at bat.
Despite his pasty complexion and Ronald McDonald hair that caused Dusty Baker to only play Murton during moon-less night games, Murton was very good that season. Â He hit .321/.386/.521/.908 with an OPS plus of 132 in his rookie season. Â He looked like a bona fide player. Â That was especially important to the Cubs since this is what happened to Nomar: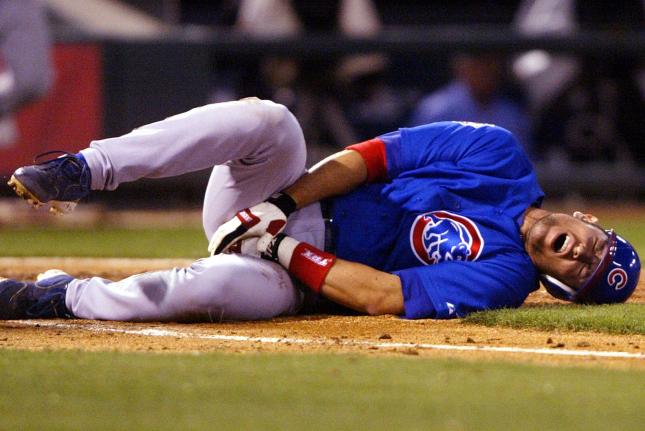 (As much as I love Nomar, this picture will never get old.)
In fact, Murton's career batting average didn't drop below .300 until sometime during his third season with the Cubs.
But, after that rookie season, he never hit like a corner outfielder again. Â His on-base percentage was always good, but he never topped 38 extra base hits in any season.
His playing time waned under Dusty, then disappeared when Uncle Lou took over, and he was traded to the A's in the Rich Harden deal (it was the same deal that led to Chad Gaudin injuring himself by falling into a dumpster–seriously, that happened.) Â You'd think he'd have been perfect for the A's, but he only played nine games for them. Â The next offseason he was traded to the Rockies for something named Corey Wimberly.
But then it was off to Japan for the Ginger Warrior, where he starred for six years.  OK, he starred for four years, but played there for six.  His best year was his first when he hit .349/.395/.499/.894 with 17 homers and 91 RBI in 144 games.
He was a hero in Japan. Â One that they made really confusing t-shirts for: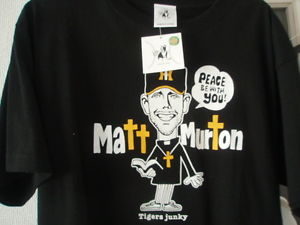 (Did he enter the seminary?)
He was a devoted teammate: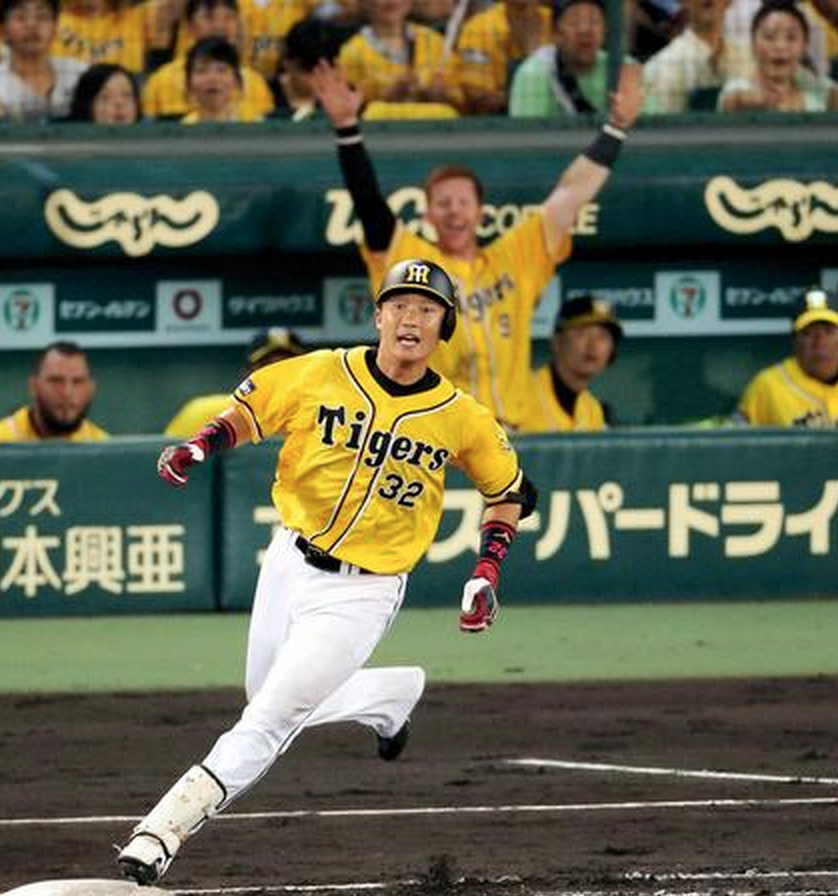 (Look at that gaijin spirit!)
And, he often times ran the bases carrying bouquets, for some reason.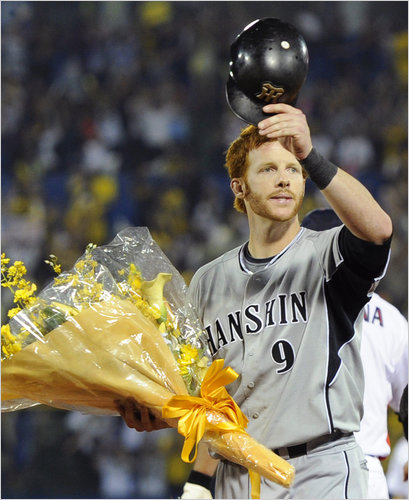 Last year he hit only .276/.316/.375/.691. Â Realizing he could no longer hack it in the Japanese League, he decided to come back to the Cubs.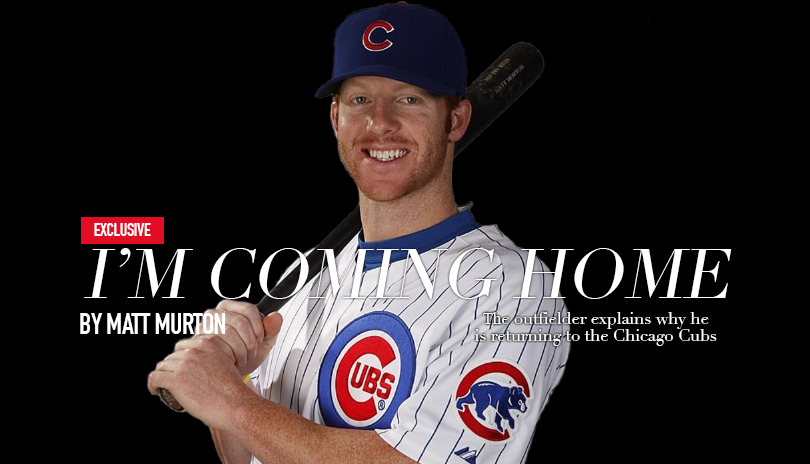 Hat tip to @jumpman826
We have no idea why he's coming back, but I'm sure it would be something like this:
For fuck's sake, these guys made the playoffs with Chris Coghlan getting at bats. Â They have to be desperate.
The Cubs should have an outfield spot up for grabs even after they keep Kyle Schwarber, Jason Heyward, Jorge Soler and Coghlan, but you wouldn't think that it would go to a guy who can really only play left (which, really is the only place Schwarber and Coghlan can). Â I hope he really likes Des Moines. Â He might, he's already played two seasons there.
Anyway, welcome back Matt. Â Let's hope things never get desperate enough where the Cubs will actually need to use you.