It's still our 20th anniversary.  Today we look back just a couple of years to the time we did an oral history of a Cubs Convention that hadn't happened yet.
Originally posted, January 14, 2016
Nobody does oral histories quite like we do, and that's especially true here.  We've gotten so good at this, that we're doing an oral history of the 2016 Cubs Convention before it even happens.
CRANE KENNEY, President of the Shit That Doesn't Work Right, Chicago Cubs
What I think a lot of people don't realize is that the Cubs Convention was actually my idea.  About 20 years ago, my wife Eunice and I were out on the yacht, and it just struck me out of the blue.  We don't have a cash grab in the middle of the winter.  Let's make one up!  Voila!  The Cubs Convention was born.
JOHN MCDONOUGH, President, Chicago Blackhawks
Crane's exactly right.  Except for a few things.  It was my idea, not his.  He didn't even work for the Cubs yet.  It was 33 years ago, and it was anything but a 'cash grab.'
No, wait.  That last part's wrong.  That's exactly what it is.
LEE ELIA, Cubs manager, 1983
I was named manager at the end of 1982 and Jim McDougal [John McDonough] calls me up and tells me I have to hump it to Chicago in the middle of fucking January to stand in a hotel ballroom and shake hands with a bunch of shiftless lowlifes who didn't have anything better to do than give me shit about a team I hadn't even managed yet, six weeks before spring training.  I told McDougal to go fuck himself.
JOHN MCDONOUGH
Lee was set to come, but had to cancel at the last minute.  Oh yeah, he told me to go fuck myself.
TOM RICKETTS, Chairman of the Board, Chicago Cubs
You know, I met my wife at a Cubs Convention.  In the bleachers.
GLENN BECKERT, Former Chicago Cubs Second Baseman
I remember the first convention like it was yesterday.  It wasn't nearly as big as it is today.  The whole thing was held in the men's restroom on the third floor of the Hilton and Towers.  Fergie Jenkins and I signed autographs for everybody who was there.  I think it took about four minutes.
JOHN MCDONOUGH
It wasn't in a men's room.
It was a linen closet.
TOM RICKETTS
I met my wife in a linen closet at the Cubs Convention.
GLENN BECKERT
We all met her there.  If you know what I mean.
TOM RICKETTS
I thought this thing was about this year's convention?
AL YELLON, Prominent Cubs Blogger
I've been to every Cubs Convention.  I don't care for them.
JASON HEYWARD, Cubs Outfielder
When I signed with the Cubs, I was talking with some of my new teammates, and most of them mentioned how crazy the convention is.  They all said something to the effect of, 'you've never seen anything like it.'
Normally when you see that many sweaty people in sweat pants you are at the gym or at a 10K.  It was crazy.
HAWK HARRELSON, White Sox TV announcer
You know who looked the best I ever saw in a pair of cotton sweatpants?  Yaz.
KYLE SCHWARBER, Cubs outfielder/catcher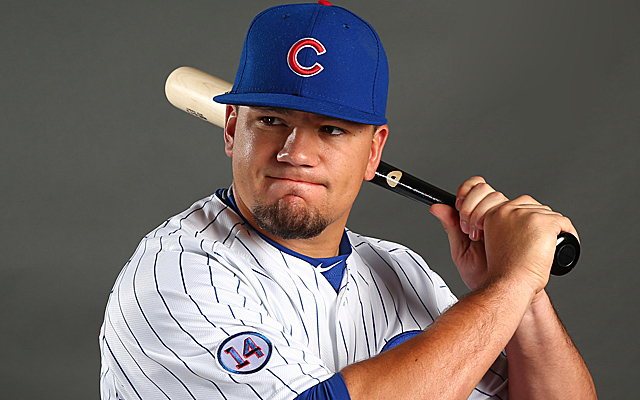 CUBS CONFECTION WAS REALLY FUN.  PEOPLE ALL CHEER FOR KYLE IN BALL ROOM.  I DID NOT LIKE BALL ROOM AS MUCH AS I THOUGHT I WOULD.  I THOUGHT IT WAS GOING TO BE A ROOM FULL OF BALLS TO JUMP IN LIKE AT CHUCK E CHEESERS.  THAT WOULD HAVE BEEN SUPER FUN.
JOE MADDON, Manager, Chicago Cubs
These fans are the best.  They gave all of our guys huge cheers when they got introduced.  I was really impressed with the nice ovation they gave Jason Hammel, even after he struggled so much late in the season and in the playoffs.  They really showed how much class they have.
JASON HAMMEL, Pitcher, Chicago Cubs
They didn't boo as much as I thought.  A couple of people threw stuff.  I almost got hit by a colostomy bag.
MIGUEL MONTERO, Catcher, Chicago Cubs
The fans were great to me, but I got hit with a water balloon or something that somebody threw at Hammel. #wesmelllikepee
BEN ZOBRIST, Second Baseman, Chicago Cubs
Everybody was really nice on Friday and really made me feel at home.  I was on the elevator with this really nice couple and the woman stared at me for a second and then started jumping up and down.  She said, "I know who you are!  This is so exciting!" I was thinking, wow, I haven't even played a game for them yet and they already know me.  Then she told me how much she loved my "show."  It took me a while, but I realized she thought I was the guy who plays Mitch on Modern Family.
DON JOHANSEN, Cubs Fan, Maquoketa, Iowa
After that big grabass introduction thing in the ballroom you could either go see Ryan Dempster play talk show host or play some BINGO.  Goddamnit, I never pass up a good BINGO game.  I wasn't happy that they limited how many cards you could play, but I won a batting helmet autographed by Tommy Listeria, so that's something.
TOMMY LA STELLA, Infielder, Chicago Cubs
People get my name wrong all the time.  I like to tell them they'd rather meet me than listeria, because listeria's a disease you get from Chipotle when one of the employees poops during work and doesn't wash his hands.
STEVE ELLS, CEO and Chairman of Chipotle Mexican Grill
None of the reported cases of food poisoning on those very rare occasions when customers allegedly ate tainted food at any of our nearly 2,000 restaurants in the United States, Canada or the United Kingdom were listeria.
Those were the norovirus.  Which, actually is probably worse.  I mean that one causes you to lose fluids out of every orifice, your mouth, your ass, even your eyes sometimes.  This is off the record, right?
RYAN DEMPSTER, Former Pitcher, Chicago Cubs
Oh, man, I love the Cubs Convention.  I mean it's hundreds of die hard Cubs fans who really get me.  This was my second year of hosting "Friday Night Live with Ryan Dempster."  Basically it's two and a half hours of me doing interviews, hilarious skits and crazy, spot on celebrity impressions.
ANTHONY RIZZO, First baseman, Chicago Cubs
Dempster's show is awesome.  He's hilarious.  Have you ever heard his Harry Caray impersonation?  It's perfect!  He sounds just like Will Ferrell when he does it.  I love it.
KRIS BRYANT, Third baseman, Chicago Cubs
Look, I love Anthony like a brother–a much older brother–but he thinks everything is funny.  He went to see that Tiny Fey-Amy Poehler Sisters movie and he kept tweeting me all of the funny jokes from it.  Or, at least ones he thought were funny.  Dempster's a super-nice guy, but he's not funny.  At all.
MANNY RAMIREZ, Roving Hitting Instructor, Chicago Cubs
I love Dempster.  Every time you needed a batting practice speed fastball at the knees with runners on base, it's just what he'd give you.
TOM DREESEN, "Comedian", Cubs Fan
Look, Dempster's got the whole package, comedy-wise.  One time I was hanging out at the Tropicana with Frank Sinatra and he asked me to do a few minutes from my act.  So I did and when I was done, he said, "Tommy, what you lack in talent you make up for in sheer obliviousness."  Best compliment I ever got.  That's exactly how I feel about Ryan.  Side note, that same night, Frank killed a hooker and they put her in the trunk of my car.  I didn't know she was there, and returned it with her inside to the rental car place.  Let's just say I can't rent from Hertz anymore.
TODD RICKETTS, Part-owner of the Cubs and a bike shop
It's tradition that the first session on Saturday morning is always a chance for the fans to talk to me and my siblings.  It's really great.  I love the passion of the fans, and thanks to us going to the playoffs last year, this was the first time since our first year that nobody threw poop at me.
MIGUEL MONTERO
I'm standing in the hallway on Saturday morning, minding my own business and somebody threw a Baby Ruth at somebody and it hit my shoe.
LAURA RICKETTS, Co-owner, Chicago Cubs
Our fans are great.  Well, most of them.  This year we had one who started a question with, "I don't agree with your lifestyle, but you'll have a chance to make it right with your maker when you die, either repent or you can rot in Hell for eternity.  Thanks for signing Jason Heyward."  I didn't know what to say, but I damn sure wasn't going to say "You're welcome."
TODD RICKETTS
I like it when fans start their comments with, "I've been a Cubs fan for x-amount of years."  Really shows their passion.
MARV DETWEILLER, Amana, Iowa
I've been a Cubs fan since 1938, and I just want to see them win one World Series before I die.  I really like what Teddy Epstein has done with the team the last year or so, but if you think I'm ever going to forgive him for trading Bobby Murcer you can kiss my ass.
CRANE KENNEY
I love the hour session we have every year where the business ops people get a chance to hear directly from our fans.  We love our fans, and it's great to get their feedback directly, and unfiltered.
This year, they had some really great suggestions.  For example, one fan thanked us for allowing outside food to be brought into Wrigley Field, even though we originally were not going to allow it.  He suggested we erect a sandwich fixin's table somewhere behind the left field bleachers–and he specifically suggested it be within easy walking distance of the left field foul pole.  He wanted us to stock "both kinds of mayonnaise" and Wonder bread.  I thought it was interesting.  The same fan also suggested we ban any fan from the bleachers who doesn't keep score, takes off their shirt, and/or can have a actual conversation with a member of the opposite sex.  I told him that we would take that all under advisement and implement none of it.  Our fans are the best.
THEO EPSTEIN, President, Baseball Operations, Chicago Cubs
I've have had prouder moments, I'll admit.  After a half hour straight of people asking questions about how we can get by with Kyle Schwarber in the outfield, I finally snapped.  I yelled at a fan who complained "how hard is it to catch flyballs in left?"  So I had that person stand in the middle of the room and had Gary Jones hit a flyball.  I'm so sorry that she dove for it and broke her hip.
But I think I proved my point.
JASON HEYWARD
I wasn't really prepared for how nuts some of these people were going to be.
THEO EPSTEIN
Jason opted out of his contract about halfway through the "Meet the new Cubs" session.
RYNE SANDBERG, Hall of Fame Second Baseman, Chicago Cubs
It was great to be back.  The fans have always been great to me.  I got to see a lot of old teammates, which is always fun.
Except for Dave Martinez.  I hope that guy dies in a bus fire.
DAVE MARTINEZ, Former Cubs Outfielder, Current Cubs Bench Coach
Look, it wasn't me.  It was Rafael Palmeiro.  Everybody knows that.  Ryne knows that.  I don't know why he's still so mad at me.
Actually, it was me and Palmeiro.  But never at the same time.
Well, just that once.
SCOTT EYRE, Former Cubs Pitcher
I just came for the comped room service.  You guys want a Belgian waffle?  They'll make it right in your room.  Oh, it's awesome.
EDWARD JAMES OLMOS, Admiral William Adama, Battlestar Galactica
I thought the invitation said Comi-Con, not Cubs-Con.  But they sent me plane tickets and a per diem, so I'm glad I came.
EDGAR OLMOS, Relief Pitcher, Chicago Cubs
I flew in from LA to come to this thing, and when I get here they've given my room away to some actor.  I ended up bunking with some nice, older, blonde lady named Cindy.  She was really into me until she decided I wasn't Hispanic enough.  Whatever that means.
DAVE MARTINEZ
Edgar dodged a bullet.
DAN VOGELBACH, First baseman, Chicago Cubs
I mean, the convention was OK.  I got kind of tired of people being all excited to see me, asking me for an autograph and then when I'd sign they'd look at it and go, "Oh, I thought you were Schwarber."  Most people were at least sort of polite about it.  One guy had me sign his hat, then he saw what my name was and he threw it on the ground and stomped on it.  When he came back a couple of minutes later I thought he was going to pick it up, but instead he spit on it.  But yeah, the fans are pretty cool, mostly.
TREVOR CAHILL, Relief Pitcher, Chicago Cubs
I don't know who does the laundry around here, but they must have shrunk my jersey.  Look how snug it is.  Where did you get that pizza?
JOHN LACKEY, Starting Pitcher, Chicago Cubs
I'm glad to be here.  I figured these losers could use some help from a World Series hero like me.
JAVIER BAEZ, Infielder, Chicago Cubs
Lackey's kind of a dick.  I'm glad I did this:
VIRGIL PATRICK HUGHES, Radio Announcer, Chicago Cubs
We had a great session, and I humored a cute little Cubs fan who asked what it will sound like when I call the final out of the Cubs World Series victory here in the next couple of seasons.  Normally, I wouldn't do it, but the little guy was just so adorable, I couldn't resist.  It sounded something like this:
The Cubs are now one strike away.  They lead 3-2 with two outs here in the top of the ninth, at beautiful, historic Wrigley Field.  Here's the pitch…STRIKE THREE, CUBS WIN, CUBS WIN, CUBS WIN!  THE CUBS ARE THE CHAMPIONS OF THE WORLD!  WE'RE ALL GONNA GET LAID!
It's a work in progress.